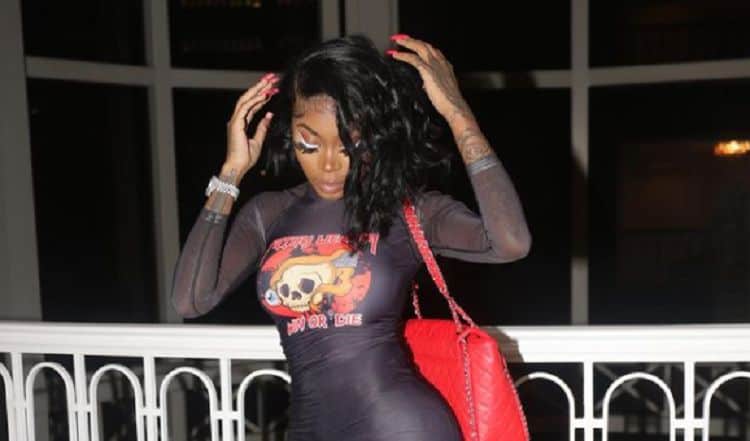 Asian Doll, if you're not aware of who she is, is the stage name used by Misharron Jermeisha Allen. She's a rapper who has been in the game since 2014. She's made quite a name for herself, and she's got a large fanbase of diehards who love it when she brings something new to the table. She's known for her distinctive sound and her ability to make people want to listen to everything she has to say. She's been in the press a lot lately, and it's got people wanting to learn a bit more about her.
1. She's Young
She is a young woman. She was born on December 7, 1996, which means she only just turned 24. She's lived a long life despite the fact that she's only this age right now. Her life might not always be easy, but she does seem to overcome that any time something happens.
2. She's From Texas
She was born and raised in Texas. She was born in Dallas, which has many beautiful and affluent neighborhoods. She was not, however, born or raised in any of those areas. She was born and raised in what is known as Park Row, which is considered the projects.
3. Her Upbringing was Rough
Now that you know she didn't grow up in the best of neighborhoods, you should understand what else she went through. Her father was in and out of prison. Her mother was left to raise her and three other siblings (she's the second oldest) and they didn't have much money. She lived in extreme poverty most of her life.
4. She's Part of a Gang
Growing up the way that she did wasn't easy, and it's often how people end up joining gangs. When gangs run rampant in your own neighborhood, many find it difficult to avoid becoming members. She's a member of the Crips, which is a well-known gang. She's got a tattoo to symbolize her gang initiation.
5. She's Changed Her Name Before
She was born as Misharron Jermeisha Allen, but she's been using the stage name Asian Doll for some time now. She once changed her stage name to Asian Da Brat, and there was some speculation she did so to emulate the first female rapper to have a platinum-certified record, Da Brat. However, she once said it was more in reference to Bratz Dolls than anything else.
6. She Lost the Man She Loved
She was the girlfriend of the late King Von, of whom she also has a tattoo on her body. They couple was together for some time, but he ultimately passed away after a shooting at a nightclub in Atlanta in November of 2020. She has a tattoo of him on her left hand.
7. She's in the Press for Spending Big Money
It seems that she had a custom chain made that looks like King Von. She calls herself Queen Von on social media, and she reportedly spent $85k on the chain. She was showing it off the world to make sure they all knew that she was the woman the late rapper loved the most.
8. Rumor Has it They Were Broken Up
King Von and Asian Doll dated off and on for a few months prior to his death. They publicly ended their relationship in August of 2020 when there were some serious cheating allegations circling, but the fact of the matter is that they were still spotted together on occasion prior to his death. While she's behaving as if they were together when he died, his sister has been making it very clear that her late brother was not dating the rapper when he died and that their relationship had been over for some time.
9. She's Not Happy with Makeup Artists
She recently told makeup artists who charge $150 for their services where they can go, in her opinion, and some famous makeup artists clapped back with their own opinion. She might not like it, but the famous James Charles had a lot to say about it. "What a stupid tweet. One foundation can cost $50, artists have to buy EVERY SHADE for their kit, and that's just the first step," he tweeted in response. As someone who loves makeup – and only wears the high-end stuff, I can tell you that he's not wrong. My foundation costs $43 a bottle, blush $40, mascara $30, primer $45, CC cream $39, contour palette $45, beauty blender to apply it all $20, and that doesn't even count any additional eye makeup, concealer, or lipstick. Makeup is expensive, and $150 for pro makeup is not too much.
10. She Calls King Von Her Soulmate
She's not listening to a thing that her late boyfriend's sister has to say about what they were to one another. She calls the late rapper her soul mate, and she's grieving his loss considerably.