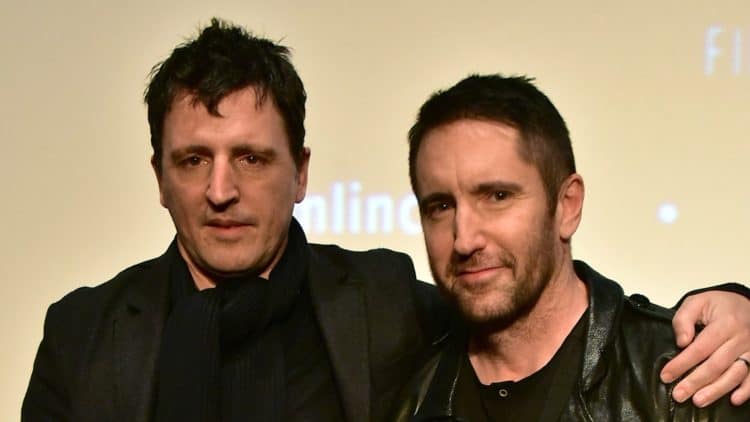 It's all right if you've never heard the name Atticus Ross. He's a musician, but he's into the very heavy rock. In fact, he's an official member of the band Nine Inch Nails, though he's only been a member of the band in an official capacity since 2016. He's a rocker, but he's a rocker with so much talent that he doesn't need to be part of a band to prove anything. He's done well for himself, including some big wins for things like Grammy's and even an Oscar. With talent like that, he needs no one but himself. Let's learn more about him.
1. He's Got a Long Name
His name is Atticus Ross, but it's not his full name. In fact, he's got a longer name than most people with what we think is two middle names. He's Atticus Matthew Cowper Ross. He's always gone by Atticus, and we do think that's kind of cool since most kids might choose to go by Matthew.
2. He's in his 50s
He is not a young man any longer, but that seems to be the deal with so many really hardcore rockers. They aren't as young as they once were. He was born on January 16, 1968, and he is a man who lived well as a child. He had a good childhood, and we think he probably looks back on it with fondness.
3. He's From London
He was born and raised there, and he had a good life there. He's from a place called Ladbroke Grove, London. He grew up with his mother, father, and his five siblings. Yes, you heard that correctly. He has five siblings. He's one of six kids, which is just so many kids.
4. He's Got an Academy Award
Not too many musicians get to say this – and he is one of the few who does get to say it. He has an Academy Award for his music. He has the title for his "Best Original Score," for "The Social Network" soundtrack back in 2010. He worked alongside Trent Reznor for this one, who is also part of the Nine Inch Nails band with him.
5. He's Got Famous Siblings
He is not the only child of his family who grew up famous. He has a supermodel sister, whose name is Liberty Ross. He also has a musician brother whose name is Leopold Ross. Their father is one of the men behind the Radio Caoline founding, and that's super cool.
6. His Grandfather Was a Diplomat
His mother's father, Miles Lampson, was a diplomat. His official title was 1st Baron Killearn. In fact, he is not the only famous person in his family, either. His great-grandfather was a famous bacteriologist and pathologist. You might recognize his name. Aldo Castellani.
7. He's College Educated
He did not just go on to become a musician without first going to college. He attended the Eton College, but he also had a cool person with him there. It was David Cameron, who would later go on to become the Prime Minister. When he was finished with his Eton education, he attended the Courtauld Institute of Art.
8. He's a Step Away from the Prestigious EGOT
Most people who go into a line of work in their field do so with the hope that they get a Grammy. Other people go into acting hoping to earn an Oscar. Some go into Broadway hoping to spend time in New York and earn a Tony. Other hope to go into television and earn an Emmy for their work. Not many people hope to earn all three, but he is only a Tony away from having all three. He's got an Oscar for "The Social Network," and his Grammy for "The Girl with the Dragon Tattoo," and now he has an Emmy for his work on "The Watchmen," which just leaves a Tony.
9. Not Many People Have an EGOT
In fact, there are only 16 people who have ever accomplished the EGOT win in Hollywood. If Atticus Ross earns one, it's likely because he and his NIN friend, Trent Reznor, did it together, which would mean they'd make it 18. You see, they worked together on all three of their big wins, so they'd naturally work together if they did something to earn a Tony, too. We don't know if the plan to, but we bet they do. If these two manage it, they'd join the ranks of people like Mel Brooks, Whoopi Goldberg, Audrey Hepburn, Andrew Lloyd Webber, John Legend, and Tim Rice to name a few.
10. He's Private
Despite the fact that he is a hugely talented musician, he keeps his private life to himself with some ease. He's good at it, and he seems to do a lovely job of being very open with his fans while also keeping them at bay and having some of his own life to himself. It's admirable.