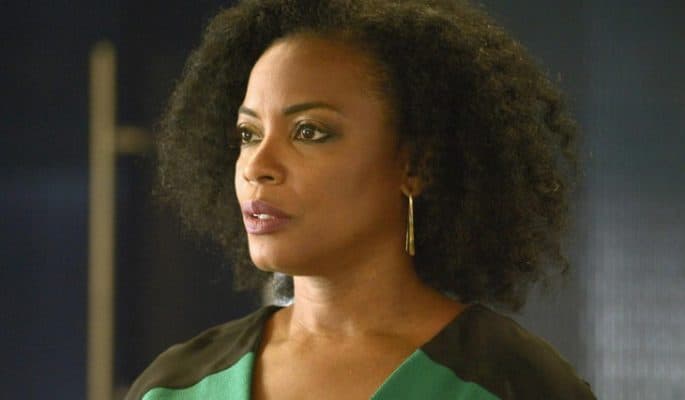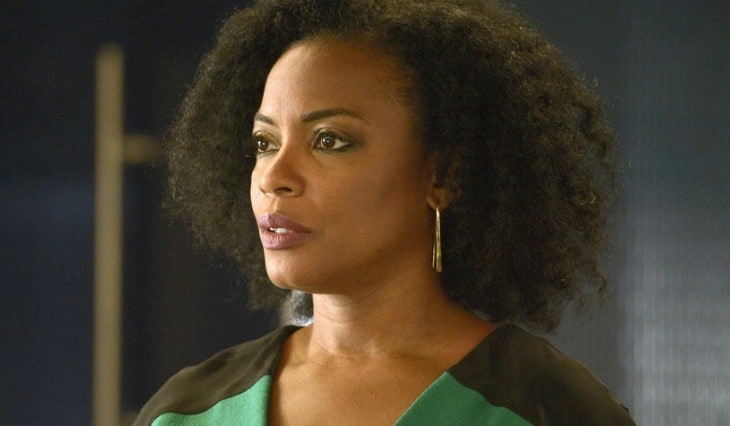 A lot of actors, a LOT of them, are so great that they kind of light up the screen when they take the stage. But then again a lot of them are great but don't seem to get enough credit for what they do, even when they account for a lot of why Hollywood is still such a popular institution. Aunjenue Ellis has been around for a while and that tends to mean that she's done and seen a lot in her career, which would be true. The idea that she's not given the same level of importance as anyone else is false for the most part since she's noticed quite easily and is taken seriously since she brings a lot to each part she plays like so many others.
If you look at a film or a TV show and start really thinking about it you get the impression that some people could be dropped from a production and easily replaced, but this never seems to include her. That's what makes the difference between someone that knows how to fit into their role and someone that's still learning. Ellis is at this point someone that knows very well how to fit into a role and is therefore hard to look past and even harder to imagine being anything but noticeable when she happens upon the stage.
Here are a few things you might not have known about her.
10. She takes her roles very seriously.
Ellis does whatever it takes to get into her role and makes it as noticeable as possible. She doesn't go halfway when she steps into character and will take every measure she can to make it believable and to create someone that people can relate to in some way.
9. Her biggest joy in acting is taking on challenging roles.
She's not the type that wants the easy roles that just anyone can do. An actor worth their talent will gladly take on a role that will challenge them and force them out of their comfort zone so as to make them that much better when all is said and done.
8. She loves being able to tell a story with her characters.
This is undoubtedly the goal of many actors but Ellis fully enjoys extending a story line by making her characters that much more interesting. It's easier to like a character when you can get a real feel for them.
7. She was raised on a farm in Mississippi.
It's not all about where you were raised but what you learned while you were there. At this point in her life it seems that Ellis has learned what it's like to tell a good story and to be a great contributor no matter where she ends up.
6. She had a part in Men of Honor.
She played the wife of Carl Brashear, whose life inspired the movie. You can imagine that playing a woman that had to stand by her man might have been a little tough but Ellis was obviously up to the challenge. In real life though it seems like Carl's wife would have had to put up with a lot and even question why she was still sticking around. The obvious answer was that she loved her husband and didn't want to see him fail, no matter how far he was willing to go to prove that he belonged where he was.
5. Her acting debut was in a student play.
Everyone's got to start somewhere and acting in a student play was no doubt a good way to start learning how to get rid of any and all stage fright might come along. You can just imagine how she's grown throughout her career since her first start onstage.
4. She was in Undercover Brother.
This film was about as stereotypical as it could get but thankfully it was a parody and was meant to be comical, not serious. Still some people threw a great deal of shade at it. For her own role though Ellis did a great job and was kind of the balancing point for the other actors to play off of. In some ways she was one of the best actors in the movie.
3. She's had a very busy career.
Since she started she hasn't really taken her foot off of the metaphorical gas and has been going full ahead in an effort to create a career that has spanned a couple of decades and more and has seen her as one of the more successful actresses out there.
2. Her rumored net worth is around $245 million.
You might not think it but she's worth a great deal. Keep in mind how much she's done in her career though and just how much she's contributed.
1. There's not a lot that's known about her personal life.
Like several other stars she keeps her personal life under wraps a lot of the time.
She's fun to watch and an engaging actress, but we don't need to know everything about her life, right?