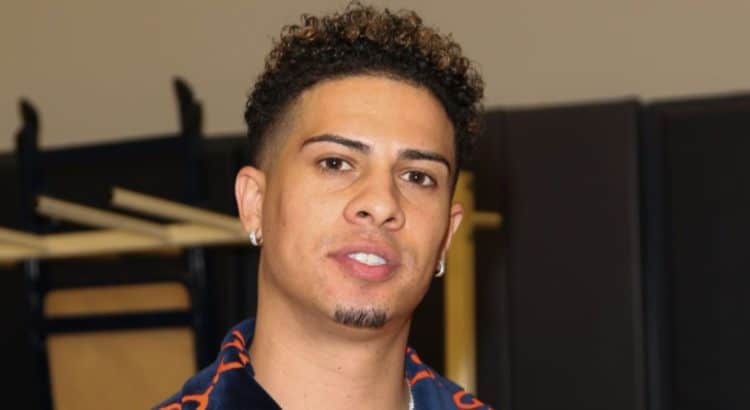 Controversy is of course what a lot of people tend to focus on as it's been seen throughout the history of the world and when it comes to Austin McBroom there's no denying that he's been steeped in it throughout his time in the public eye. One might say that it doesn't sound all that surprising or even interesting but when it comes to celebrities of any type standing out for this or that it's bound to make headlines of some sort no matter how big or small they are. You might want to know who Austin McBroom is just like I did but at the same time trying to find out that much about him is only pulling up a certain amount of information that gets regurgitated again and again at this point since the reason why he's trending and in the news at this point is anything but positive, and is bound to simmer a while before finally going away or dying out completely.
Here are a few things about Austin you might not have known.
10. He has millions of followers on social media.
Austin and his family have millions of followers that have made them a well-known commodity and celebrities that are still kind of a niche but at the same time are popular enough to have been seen by so many. It's amazing, but honestly there are still a lot of people that don't know about them.
9. Austin has gained a lot of fame by being a YouTube vlogger.
Does anyone remember the days when this wasn't a possibility, when celebrities really had to work to gain the kind of attention they wanted? It's a new era obviously and Austin and his wife have made it work for them in a big way as they've taken their vlogging routine to very effective heights.
8. He's been accused of rape but is suing those coming after him for extortion.
This is a giant mess as you can imagine since he's being accused of rape by an individual and at the same time the story is so inconsistent that it's hard to really know if he did it or not or if the accuser is trying to get something out of him. If not for the MeToo and TimesUp movements going so out of control this might have been a more cut and dried matter.
7. This isn't the first time that he's been caught up in controversy.
Unfortunately Austin has been involved in a couple of different controversies throughout his life, but this seems to be the worst of them since quite honestly it has much bigger implications than anything else he's done in his life. Elizabeth Ward of Your Tango has a little more on this matter.
6. His net worth is around $5 million.
After all is said and done his own personal net worth is kind of impressive since it would mean that he's gained the attention of the people that think he's worth the fame that he's accrued. Whether or not this is true is hard to say but honestly it does seem as though he's managed to convince enough people of his validity.
5. Austin is also a former NCAA basketball player.
Obviously he figured that he had to do something after his basketball career and time in school was over, and this was what he came up with. There's no reason to hate on him, after all he did find something that got him paid and in a relationship with a very beautiful and successful woman. If people have anything to say against him it's bound to sound a little salty.
4. He and his wife definitely enjoy the good life.
They're very well off, that's for certain, as they've taken what they have and have run with it in a very big way. Whether they've earned everything rightfully or not they have it and they're not above flaunting it now and again.
3. His judgment has been called into question more than once when it comes to his family.
This all depends on who a person talks to and what kind of information they focus on since some might call him a capable father and husband while others might have less than kind things to say about him and the judgment calls he makes concerning his family and his own life.
2. At this point fans are hard-pressed on which way to turn.
Rape accusations are hard to get around and despite how they might seem to one person versus another they're hard to argue against since honestly the whole idea of believing the woman has become a default method that many people seem capable of clinging to when they feel the need. If he did it then he needs to go away, if he didn't then the accusers need to own up to it.
1. It's a bit difficult to really know what to say about him.
You can like or hate the guy but the point is that he doesn't make it easy to side with him or against him since he might be a decent person but sometimes he seems to act like kind of a jerk.
Make your own judgments on this one, that's all I can tell you.