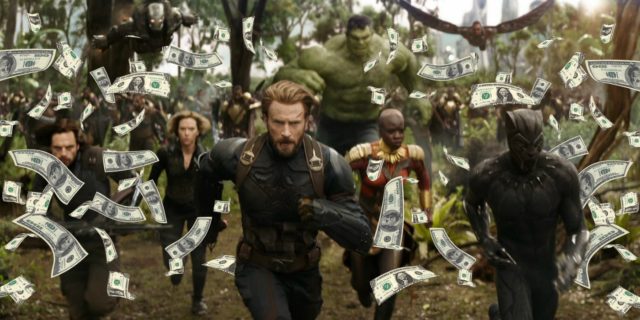 It's official.  Avengers: Infinity War is the biggest movie in… well, pretty much whenever.  The movie sold more prerelease tickets than Black Panther's formerly record-breaking amount in its first 24 hours.  It even beat out Star Wars: The Force Awakens for highest opening weekend gross: an astounding feat when you consider just how over-saturated the Marvel production cycle is compared to the then-dearth of anything Star Wars (especially anything good).
However, a fact that has gone overlooked about Infinity War's unprecedented success is how it compares to the performance of its ostensible rival: the DCEU line of films being produced by Warner Bros.  Now, it's no secret that those movies have been preposterously underperforming by every conceivable measure.  With the sole exception of Wonder Woman, the DCEU cinematic universe has been both a critical and financial disaster for Warner Bros, which each film garnering less and less support from even diehard fans.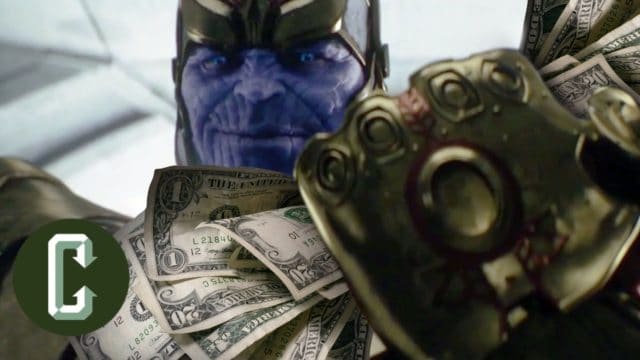 The line has been beleaguered by behind-the-scenes trouble and studio mismanagement, and the wellspring is finally starting to run dry.  Not only have there been innumerable shakeups with the oversight of the would-be mega-franchise, but the studio has been shedding announced sequels, spin-offs and solo ventures for months.  All of this, of course, leads directly to the presumed reboot of the nascent cinematic universe with the timeline-altering adaptation of Flashpoint, which will presumably see a number of roles recast and everything other than Wonder Woman struck from the canon entirely.
By all accounts, Justice League should have been one of the biggest movies of all time.  We're talking The Avengers big.  The Force Awakens big.  Between DC's command over the popular consciousness concerning superheroes, the fact that it had full control over all of its major headliners and given that they were following in the wake of The Avengers' success – ensuring that there was a market for this kind of product and that all of the heavy lifting for figuring out the winning formula had already been done by Marvel Studios – it should have swept in to supplant Marvel's stranglehold over the genre.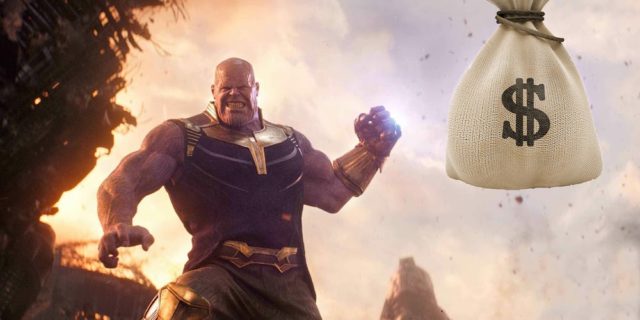 And yet when it arrived… nothing.  The film made less than $100 million its opening weekend, as abominable word-of-mouth and atrocious reviews kept would-be movie-goers away in droves.  It made a paltry $229 million at the end of its embarrassingly short theatrical run and only $657 million dollars the entire world over.  According to many estimates, between the film's inflated budget and expansive global marketing campaigns, Justice League ultimately cost Warner Bros upwards of $150 million dollars.
That's right.  Rather than make Warner Bros an Avengers-sized pile of money, Justice League lost a sizable fortune at the box office.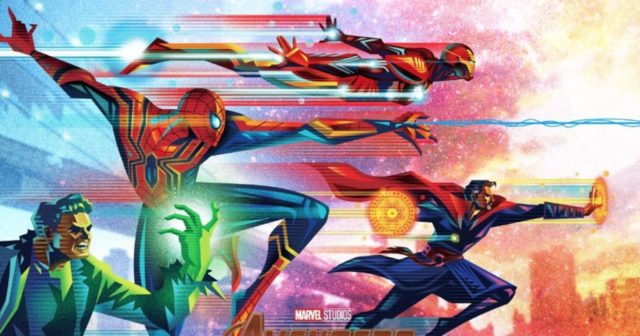 Infinity War was the opposite of that, breaking box office records left and right.  In fact, the movie made more money in its opening weekend than its supposed DC-branded rival did in the entirety of its US theatrical run.  By the end of business on Sunday night, Infinity War made more than $257 million dollars: $28 million more than Justice League did after a month in a half in US theaters.  And although Infinity War didn't quite measure up to that film's foreign take in that span of time, over the next couple of days it did just that.  Well before its second weekend, Avengers: Infinity War has unequivocally supplanted Justice League at the US box office (and at a presumable smaller cost, owing to its minimal reshoots post-production).