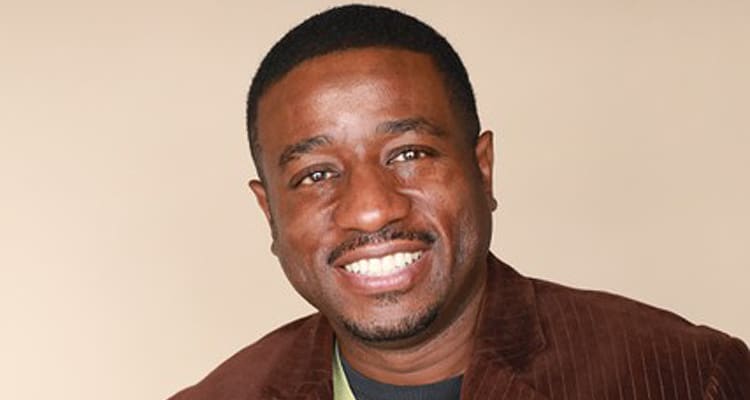 Avery Kidd Waddell is an actor, writer, director, and producer who grew up on the South Side of Chicago. He's known for "The New Guy" (2002), "Questions" (2020), "JLA Adventures: Trapped in Time" (2014), and many more film and television shows. His latest film, "Questions," is currently available on VOD (video on demand).
Learn more about Avery below:
1. His parents and a very creative teacher got him into acting.
Avery's mother was an English professor for the Chicago City Colleges. His father was a correctional officer for the Cook County Sheriff's office. Both shared a love of the performing arts and exposed him to theater. In particular, one play they took him to was called "Stoops" at the ETA (Ebony Creative Arts) theater on the South Side of Chicago. There was an actor in the play who was about 15 or 16. After the show was over, Avery's mother turned to him and said, "you could do that." It turns out she was right! After getting into trouble at school one day, Avery's teacher decided to give him a choice. He could either go to detention or go try out for the school play. He decided to try out for the school play. Amidst much teasing from his friends and teammates, he went to the tryouts intending to clown around. He had no intention of taking it seriously. It turns out the play was a comedy, and all of his clowning around got him an offer for the lead role. He decided to accept the part with much consternation, largely because of what his mother said to him. Once he was on stage and got the first reaction from the audience, something clicked. Acting was what he was meant to do.
2. ETA (Ebony Arts Theater) is where Avery's acting went to the next level.
Things really went to the next level for him under the tutelage of Runako Jahi. Mr. Jahi was the acting instructor at ETA. After discovering his love for acting, his parents got him enrolled in acting classes at the Southside of the Chicago theater. It was there where Mr. Jahi taught him the craft of acting. Mr. Jahi was a tough, no-nonsense acting teacher who would have no problem throwing something at you if you were not prepared. Mr. Jahi's hard nose approach taught Avery to approach acting like the sports he played growing up. This approach has helped him manage to carve out a living only from acting. Something that is very difficult to achieve.
3. Avery is recognized often.
People recognize him relatively often, but many times can't place where they know him from.
4. His grandfather was a jazz pianist and beat out Nat King Cole for his grandmother's affections.
Avery's paternal grandfather was a jazz pianist. He played with a lot of the jazz greats! Avery's grandfather introduced him to jazz music and instilled a love for it in him. He often wished that he had picked up an instrument and learned to play. But one of his grandfather's biggest achievements had nothing to do with music. His grandmother caught the eye of Nat King Cole, who spent a lot of time pursuing her, only to be beat out by Avery's grandfather.
5. He froze when he met Al Pacino.
Al Pacino is one of Avery's favorite actors, along with Andre Braugher. One day, Avery gets a call from his wife saying that Al Pacino has just walked into the bookstore where Avery's wife used to work. He slammed the phone down and rushed to the bookstore, hoping Al Pacino would still be there. He made it to the book store, and low and behold; Al Pacino was still there. Avery walked right up to him and couldn't say anything. Pacino actually tries to engage him for a bit, but Avery could not get himself together enough to have a conversation with him. One of his big regrets.
6. Avery froze when he met Patti Labelle.
He is a huge fan of Patti Labelle. Avery attended a Patti Labelle concert at the Apollo Theater in New York City one time in college. At one point in the show, she calls people to come up on stage with her. Avery was sitting pretty close to the front of the stage and made eye contact with her. She motioned for him to come up, and he froze.
7. He wanted to quit NYU acting school after the first class.
Avery remembers in his first NYU acting class, they were told to crawl around and bark like dogs. Then they were told to give birth to themselves. Having already studied acting for a while before arriving at NYU, he was not initially on board with this, and he wanted to get out of there. Fortunately, he decided to give it a chance, and he is so glad he did. He realized that they were teaching them to let go of themselves so that they can fully inhabit a character.
8. Avery used to sing in a couple of groups.
He used to perform and sing with a group called MWAH. We would perform around Chicago and the suburbs. He was also part of a singing group with some friends. They would go and sing on the street in downtown Chicago.
9. His first major role was on a popular show called "New York Undercover."
The show was so popular that after his episode aired, he got recognized a lot. One time a woman recognized him from the show and was very upset with him because his character on the show put a hit out on a little kid.
10. Avery co-hosts a radio show.
His show is on Dash Radio and is called Cocktails Movies and Stuff. The show airs every Friday at 1:00 pm Pacific Time on Dash Radio.