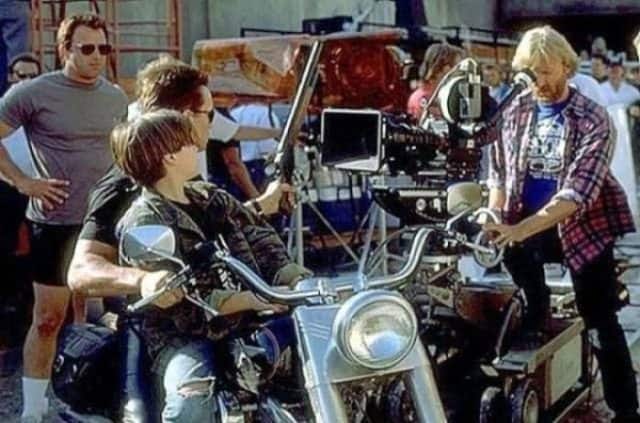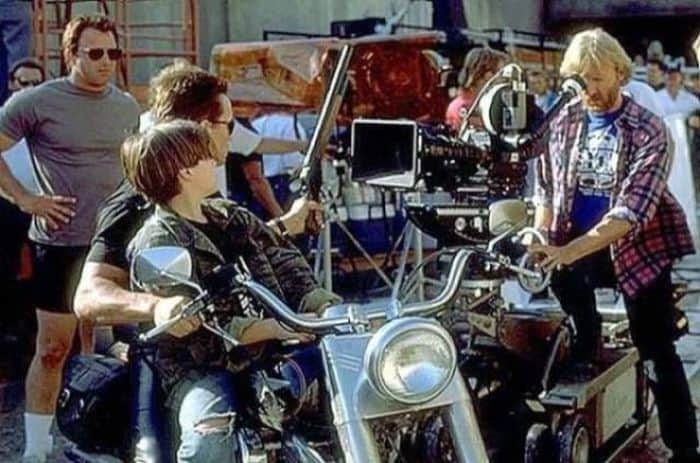 It's not all the time that you get to see the behind the scenes shots like this from some of your favorite movies. T2 was a major production back in its day and created a lot of stunning visuals that are just awesome to look at.  Plus you never really get to see just how much fun the actors are having while watching the live movie.  Turns out that even during crazy scary and serious scenes, they like to laugh it up.  The pictures below tell a tale of a movie that took a lot of effort to make but was definitely worth it.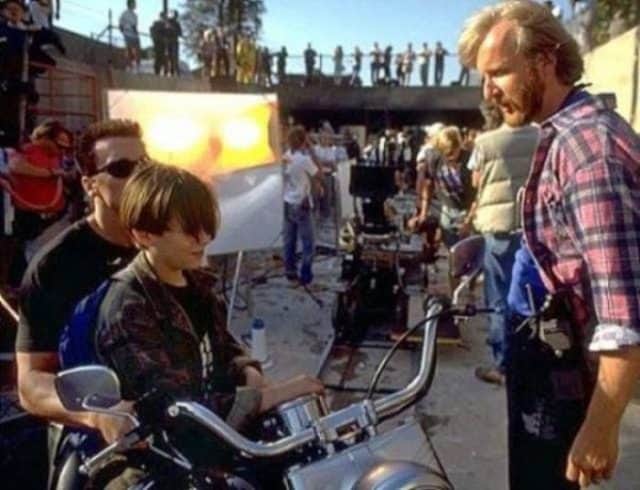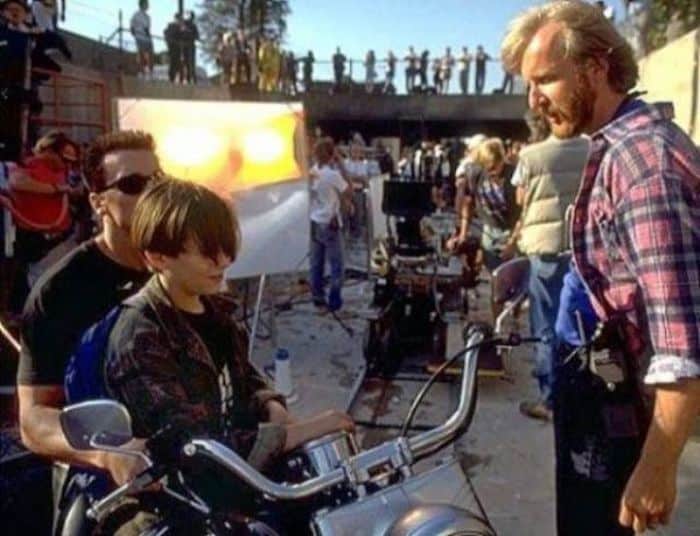 One interesting thing to note is that Edward Furlong was going through puberty during this movie so his parts had to be dubbed later due to his voice changing. Imagine in one moment he sounds like a pre-pubescent boy while in the next his voice drops an octave or two.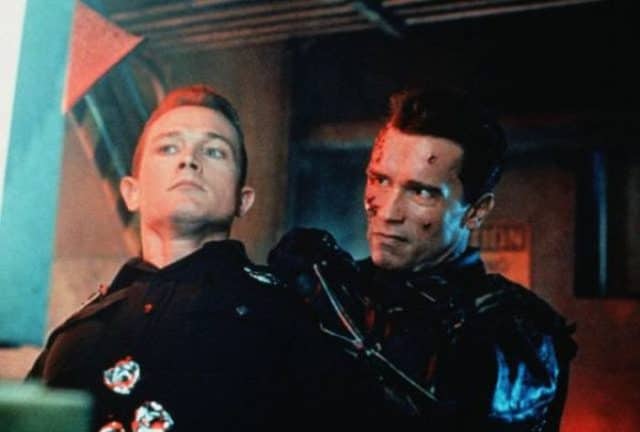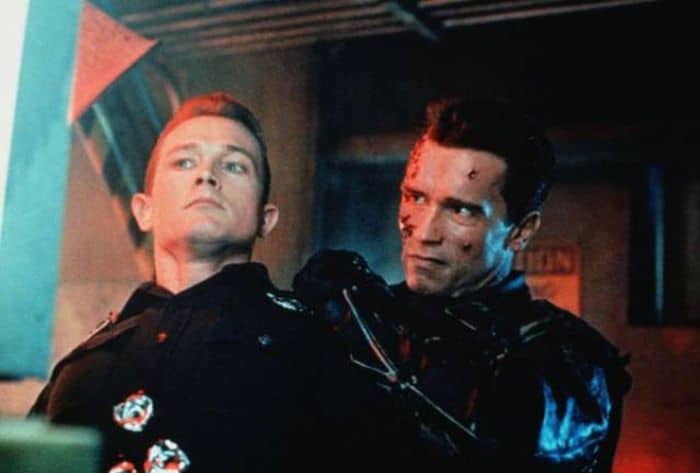 That better be your fist I'm feeling Arnold. It almost looks like that doesn't it?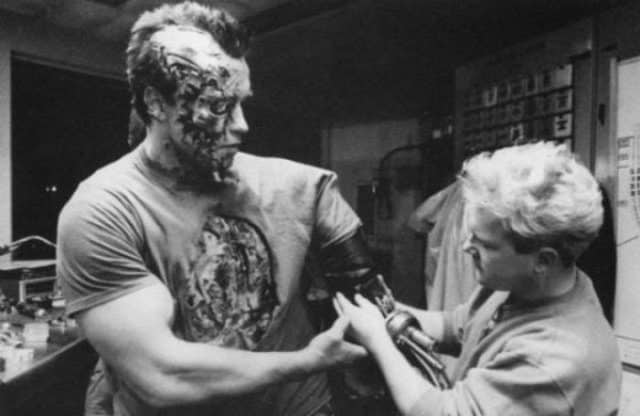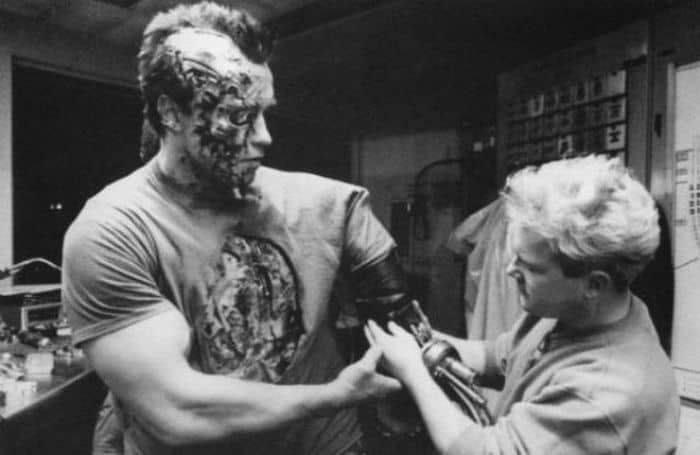 Sometimes you just need a helping hand, or two good working arms, or someone else's good working arms.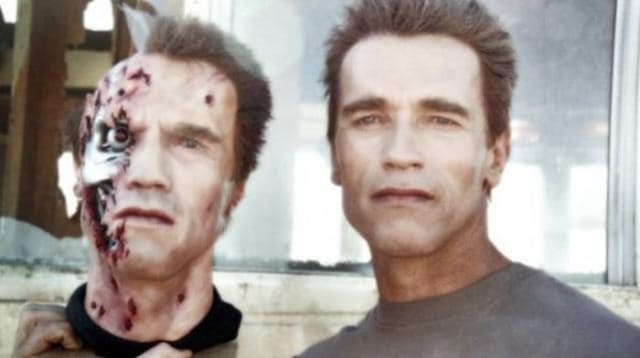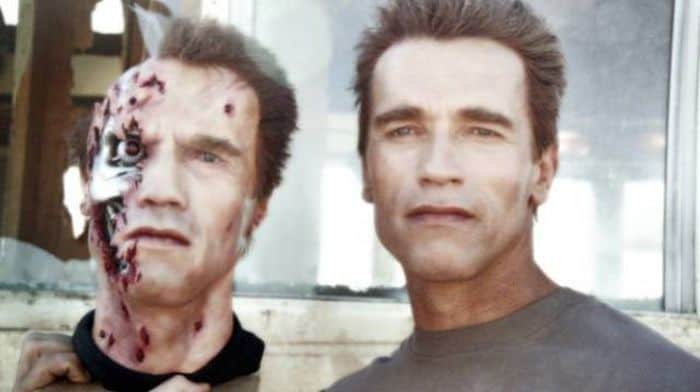 The before and after shot. No doubt the Terminator took some serious damage in this film. But it seems that's always what happens.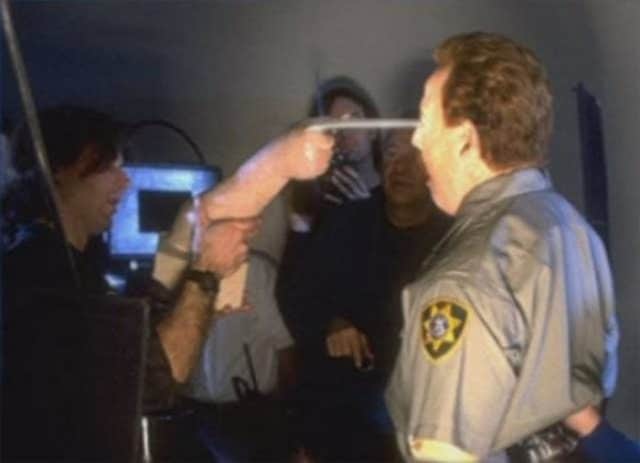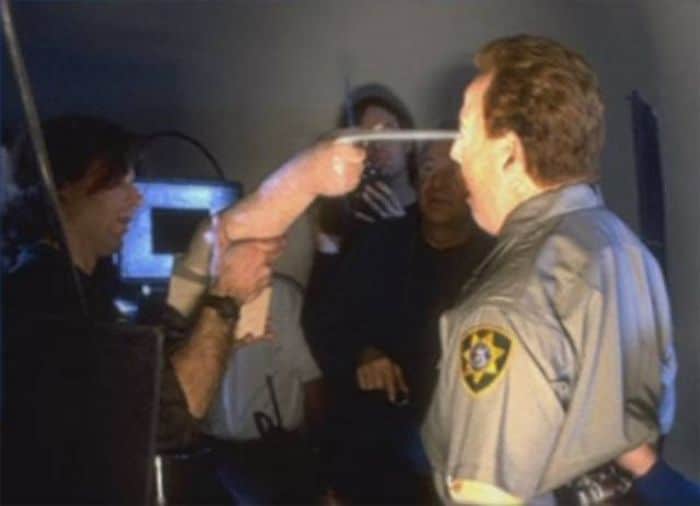 The cool thing to note is that this actor and his twin were able to be used for the same shot.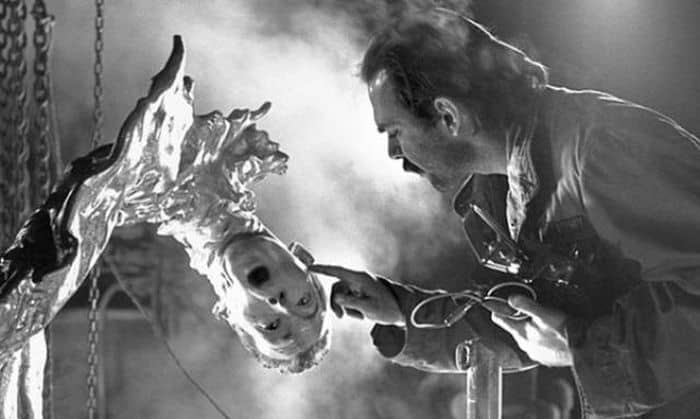 Oops, you've got a little something there. Oh wait, no, no that's your insides leaking out through your pores.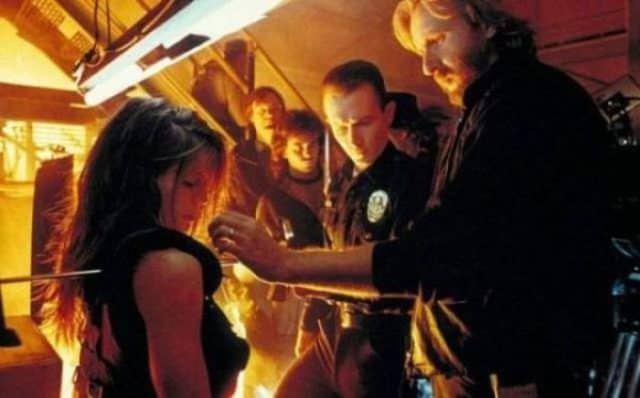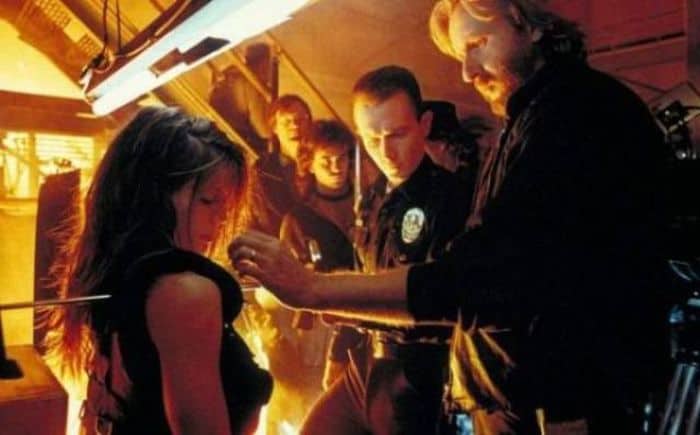 So you're saying I should spear her through the shoulder right? Right here where it could hurt the most? At least Linda seems willing to be patient so that Patrick can learn how skewer her the right way.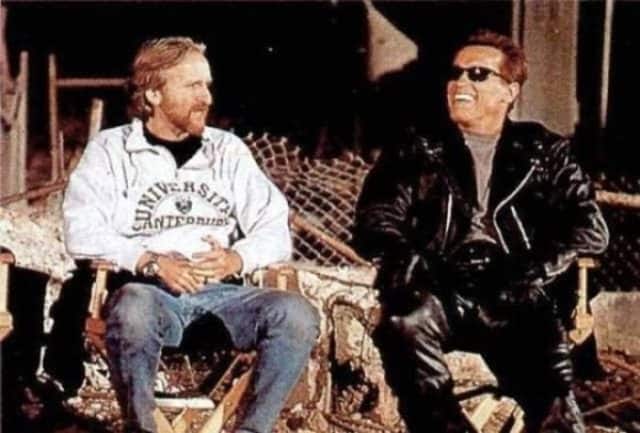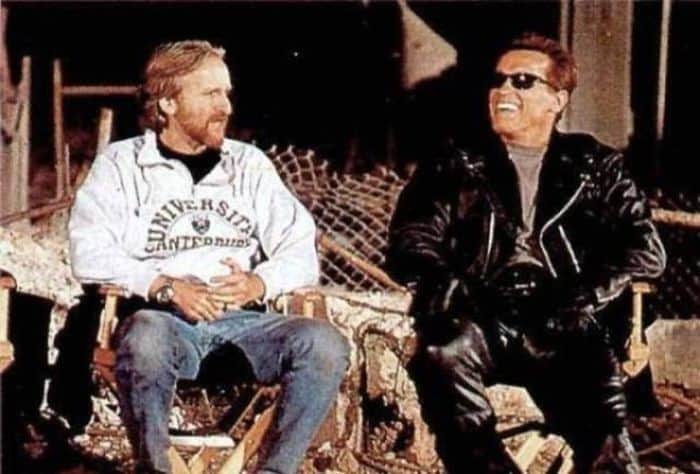 And then he said, "Sorry Arnold, but your character won't be in the next movie!" Note Arnold's big smile, he didn't believe it either. Lo and behold Arnold was in the next three movies, technically speaking.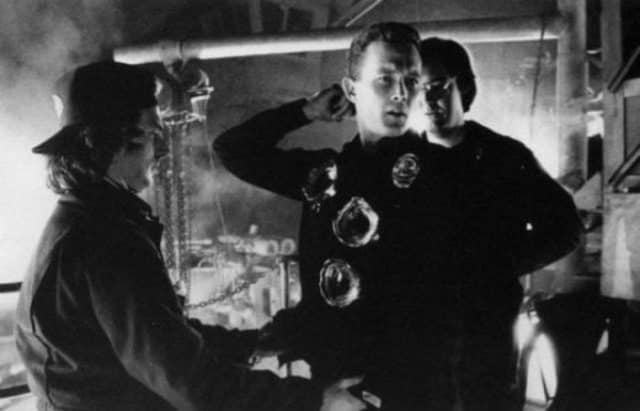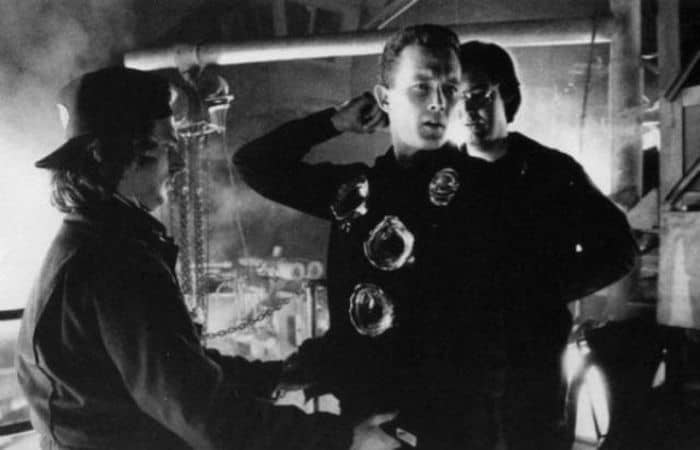 So are the holes on my back big enough? They don't feel big enough, could someone widen the holes in my back a little please?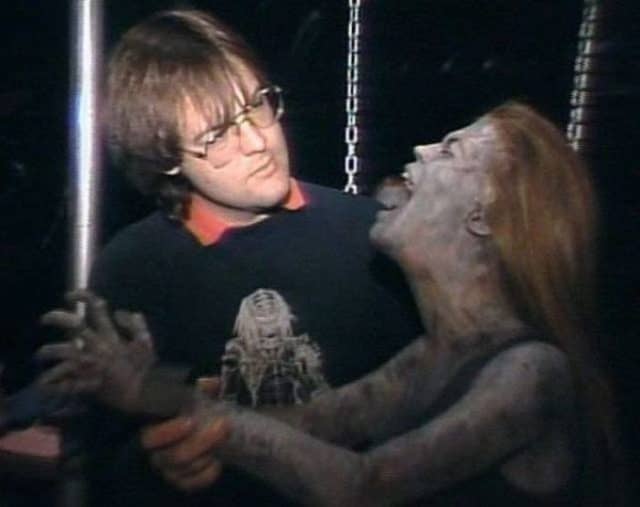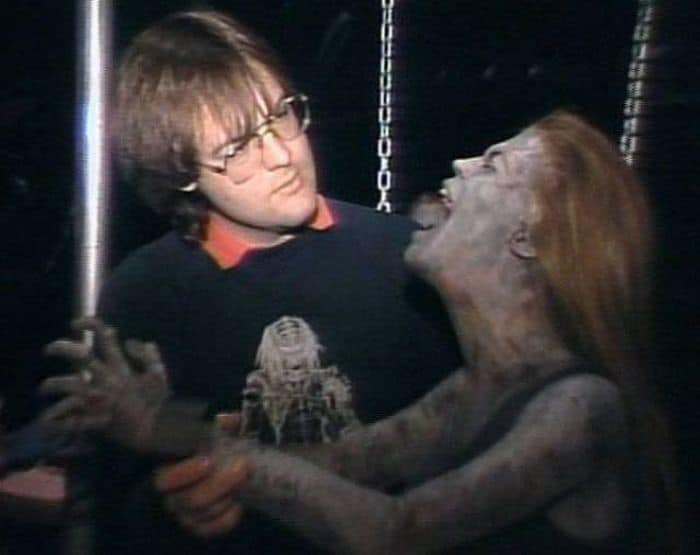 That is some rank, atomic-grade breath you got going on there lady. Need a box of Altoids?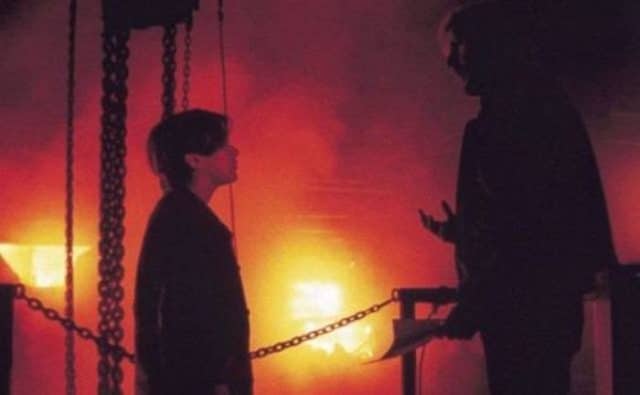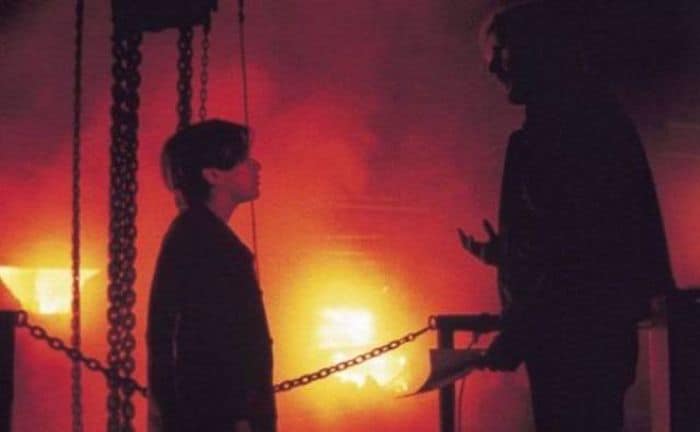 Seriously, what other motivation do you need except that a killer machine is hunting you inside a foundry where you could possibly trick it and dump it into a molten pool of metal?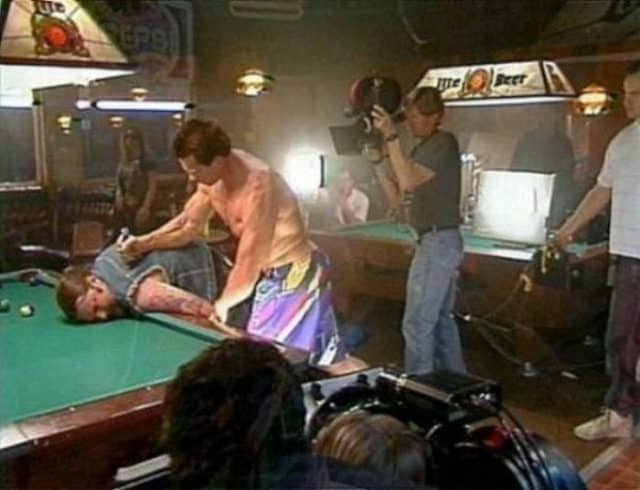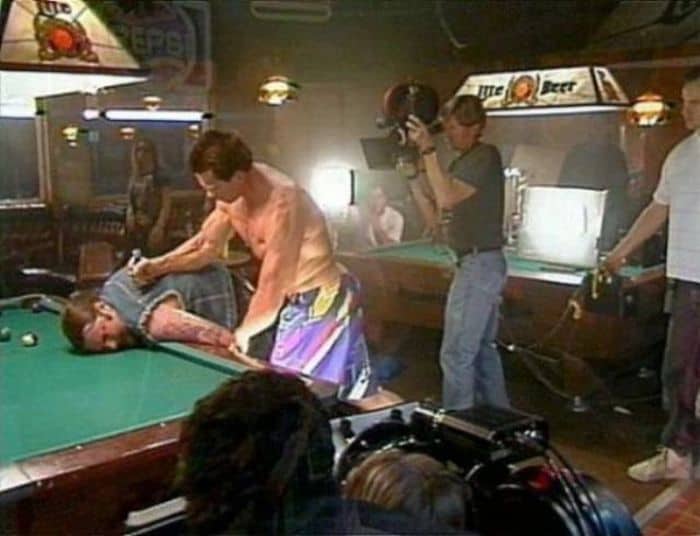 There's a funny story, Arnold was spotted by a female onlooker in his shorts and nothing else and questioned about it. He replied that it was ladies night at the bar.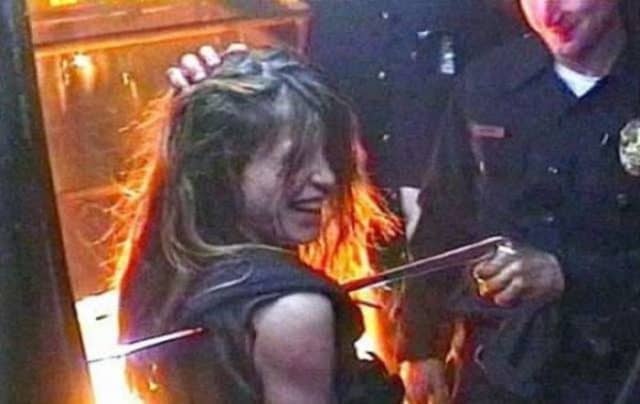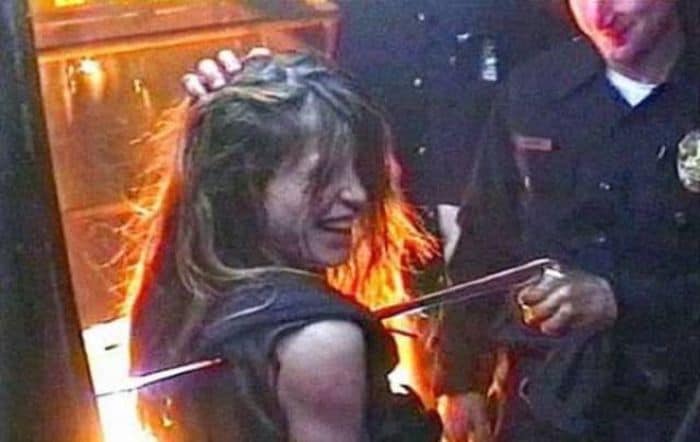 It doesn't hurt so much but it definitely tickles. Hamilton was just flat tough in this film, despite the ruse of special effects.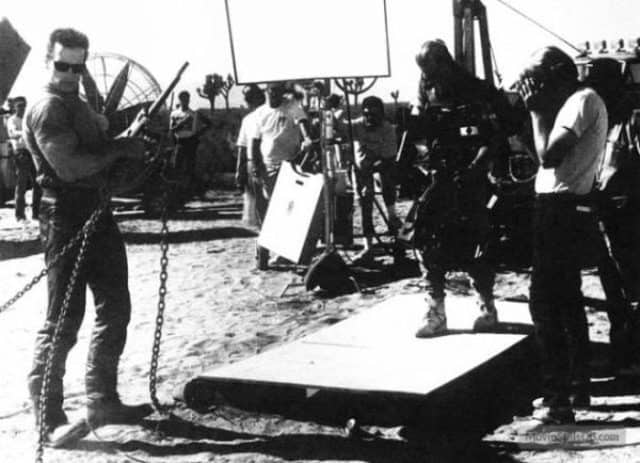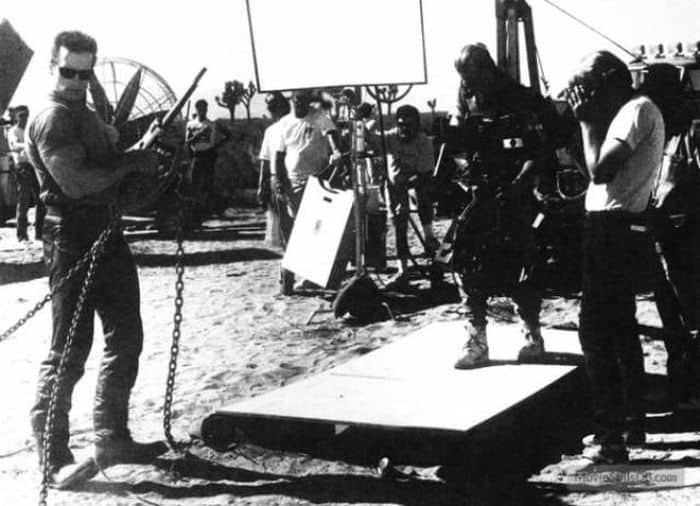 You get the feeling that sliding metal door would have taken at least two or three men of Arnold's size to open so easily.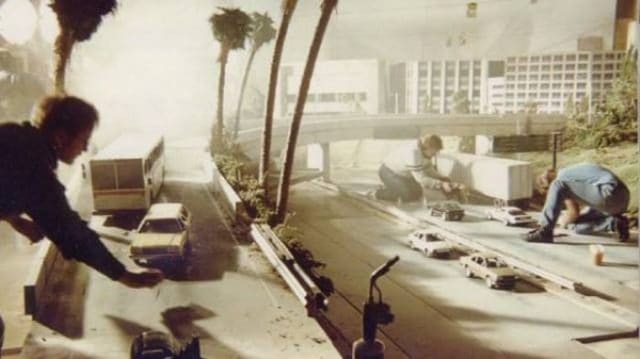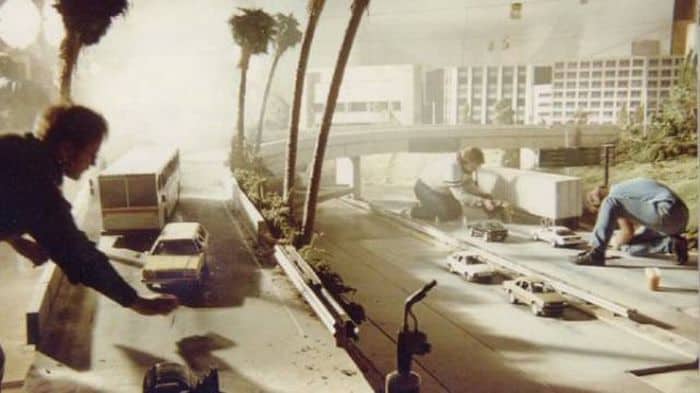 I kind of wonder how many takes this actually required to get right, and how many models they went through in an effort to get the effect they were going for. It couldn't have been easy for any of it, but the effect at that time was just epic.
For it's time and even for now T2 was one of the better movies out there.
Save