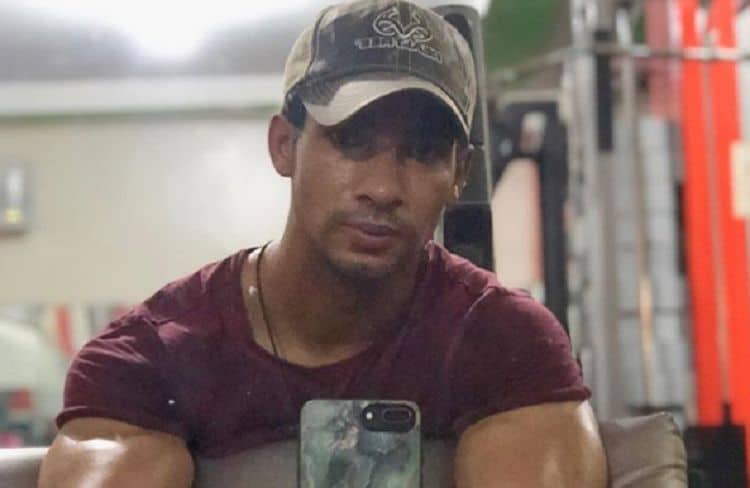 Azan Tefou might be one of the most iconic cast members to ever appear in the 90 Day Fiance franchise. The story of his romance with Florida native, Nicole Nafziger is quite literally one for the ages. The couple met on a dating app. Aside from the fact that he lives in Morocco and she lives in the United States, they quickly formed a relationship despite having never met in person. They made their 90 Day debut during season four, and viewers instantly became suspicious of the couple's connection. Many felt that Azan was simply trying to use Nicole as a way to get to the United States. While they both still insist that their relationship is the real deal, most people aren't convinced. Continue reading for 10 things you didn't know about Azan Tefou.
1. His Real Name Isn't Azan
There's definitely more than meets the eye when it comes to 90 Day Fiance. Since the beginning of the show there have always been rumors floating around suggesting that certain things are fake or exaggerated. What most people don't realize though, is that some of the cast members aren't even using their real names. According to many sources, Azan Tefou's name is actually Hassan M'Raouni. Although there's no real explanation as to why he would use a different name for the show, there's a Reddit thread full of people sharing their thoughts.
2. He Allegedly Had Another Girlfriend
Nicole and Azan's relationship has had lots of ups and downs. Many of those downs include rumors that Azan has repeatedly cheated on her. However, some of these rumors have taken things a step further and alleged that Azan actually has another girlfriend.
3. He Makes Personalized Videos On Cameo
Even though there are a lot of people who don't care for Azan because of the way they've seen him treat Nicole, there are a lot of other people who really seem to like him. Those people will be happy to know that Azan has an account on Cameo where he records and sells personalized video shoutouts for $75.
4. He's An Aspiring Fitness Model
One of the things that attracted Nicole to Azan was the fact that it's clear that he spends a lot of time in the gym. Since being on the show, it appears that he's gotten even more involved with the fitness community. He has added the hashtag #fitnessmodel to several of his Instagram pics which suggests that he's hoping to start gaining some traction as a model.
5. He's Been Helping Nicole On Her Fitness Journey
When Nicole and Azan met for the first time, he openly shared his disappointment at the fact that he felt she was 'big'. During the season, he tried to encourage Nicole to be more active, and she initially resisted. However, it looks like she's had a change of heart and has begun her fitness journey with Azan to help and motivate her along the way.
6. His Visa Was Denied Due To His Previous Relationship
Azan and Nicole were both bummed when his Visa to come to the United States was denied. He believes that he was refused due to his previous relationship with a woman from Belarus. Azan said, "I used to date this girl from Belarus and I went there before I knew Nicole. I think that the guy from [the] Embassy like, he keep asking about my trip to Belarus because he didn't believe the relationship between me and Nicole. He thought if I'm just like, trying to leave Morocco and go to Belarus and do the same thing like — just to leave Morocco and go to America."
7. He Has A Close Relationship With Nicole's Daughter
Lots of viewers thought it was strange that Nicole had her young daughter, May, referring to Azan as dad before either of them had met him in person. Nicole still defends the idea that Azan is a father figure in May's life and she insists that the two have a very close relationship. In June 2018, Azan posted a photo of him and May riding a camel together.
8. He Allegedly Has A Job
A big part of the reason why people think Azan is using Nicole is because she's openly admitted to giving him money. This has also resulted in many people wondering whether or not he has a job. He and Nicole have both been tight-lipped about what he does for work, but she did say that he does have a job.
9. He Doesn't Respond To Haters
Any time Azan shares a picture on Instagram, people have lots of not-so-nice things to say in the comments section. Azan doesn't seem to spend too much time worrying about what haters have to say about him. He doesn't respond or engage with people on social media.
10. He Loves Spending Time Outdoors
Azan may spend a lot of time working out at the gym, but he also likes to get out and get some fresh air as well. He enjoys spending time outdoors when he gets the chance. As a proud resident of Agadir, Azan loves to get explore different parts of the city.