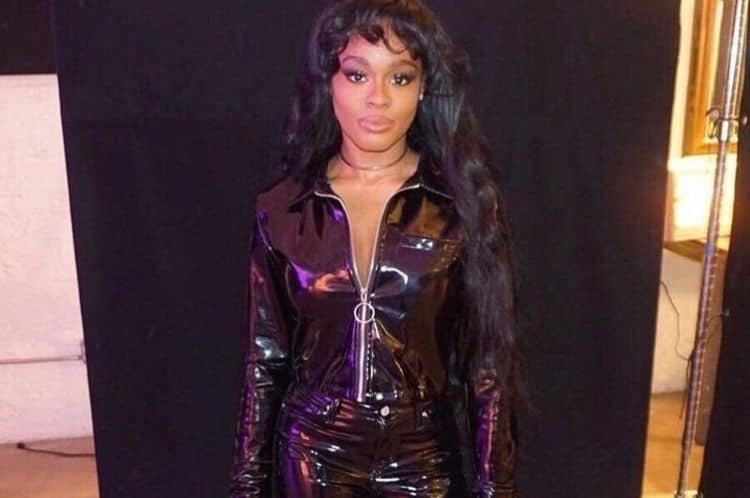 When Azealia Banks first hit the scene in the late 2000s, she initially became known for her music. Her unique style of rap set her apart from other artists in the industry. Many believed that she would be the next big female artist to come out of New York City. However, in more recent years, less focus has been given to her music, and Banks has become more well-known for her outspoken personality. Unfortunately though, sharing her opinion hasn't always worked in her favor. Throughout the music and online communities, she is often considered to be somewhat of a troll, but Banks doesn't see herself that way at all. Here are 10 things you didn't know about Azealia Banks.
1. She Was Abused As A Child
Azealia Banks certainly didn't have the easiest childhood. Her father passed away after a battle with pancreatic canter when she was only 2-years-old, and her relationship with her mother quickly became very rocky. During an interview with Vibe, Azealia opened up about the abuse she endured from her mother. She described her childhood as "unhappy" and said that her mother would beat her regularly and then buy hwe things to make up for it.
2. She Was In A Relationship With A Much Older Man
When Azealia was 17, she started dating a man who was 43. When speaking about the relationship, she said, "I was a little girl. Everything he said was like what I had to do. And he was very controlling." The couple ended up parting ways right as Banks' career began to take off.
3. Her First Favorite Song Was By Destiny's Child
Even if you're not a musician yourself, you can probably remember the first song that you really loved. Â For Azealia Banks, that song was "No, No, No" by Destiny's Child. She said, "Oh my God, you could not tell me that I was not going to grow up and be in that group when I saw that. I remember thinking "Who are these girls? Why is her hair pink?""
4. She Was An Aspiring Actress
Before breaking into the music work, Azealia's goal was to become an actress. She had dreams of being cast on a Nickelodeon show and by the time she was 16 she was working with an agent. After several auditions, Banks failed to land any roles. However, in 2017, her acting dreams were brought back to life when she was cast in the movie, Love Beats Rhymes.
5. She's Bisexual
Banks' outspoken nature isn't only directed at others. She's also been very open about herself over the years. She even opened up and shared that she identifies as bisexual. However, despite her own identity, there have been multiple occasions where people have accused her of being homophobic.
6. She's Dealt With Depression
Another aspect of her life that Banks has been very open with is her mental health. She has been very honest about her struggle with depression and has expressed that she's dealt with crippling bouts of depression several times in her life. At certain points, she even turned to drugs as a way to cope with what she was going through.
7. She Got Her Start On Myspace
If you're younger than 25, you may not even know that music was Azealia Banks original claim to fame. You also may not even know what MySpace is. But that's exactly where Banks got her start. She first began releasing music through her MySpace page, and it eventually lead to her getting more and more attention.
8. She Feels More Comfortable Singing Than Rapping
If you're a fan of Azealia Banks music, you're probably pretty familiar with hearing her rap. While rap is how most people would classify her music, Banks says that she actually prefers to sing. She says that when she's singing, everything feels more natural. She admits she's gotten to the point where hearing her old raps makes her cringe.
9. She's Admitted To Bleaching Her Skin
In 2016, Banks became the topic of conversations all across the Internet when she admitted that she had been using a skin lightening product. Lots of people accused Banks of being a colorist and were upset by the message she was sending by lightning her skin. Banks defended her choice and explained that her darker skin caused her to be treated more harshly throughout her career.
10. She Always Knew She'd Never Be Broke
Azealia Banks didn't know how her life was going to turn out, but she knew one thing: she was never going to be broke. Banks says that she's always been responsible when it comes to money. Not only is she careful with her spending, but she also knows how to tuck some coins away for a rainy day.