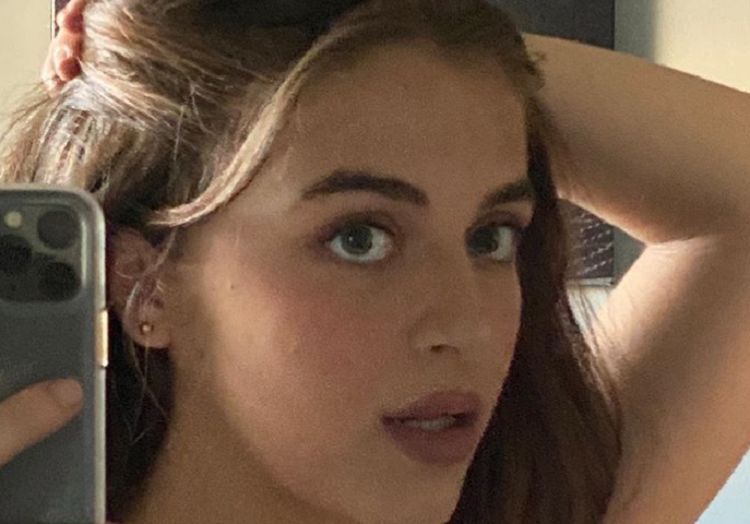 At 19, life is at a crossroads for most people as they wonder if they should go to college or start looking for a job. Ariel Rebecca Martin, who is popularly known as Baby Ariel, does not need to do either of the above because she is already worth $2 million. Her fortune is mainly from her being a social media influencer a well as singing and acting careers. She has several accolades such as being nominated for Favorite Social Media Star in 2017 while in 2016, she bagged the Teen Choice Award for Choice Muser. Here is everything else that sheds light on the life of Ariel.
1. She does not consider herself an influencer
For a person with over 38 million followers on all her platforms, Ariel still does not think of herself as an influencer. Instead, she thinks of herself as just living a normal life of which she shares on the platforms. Ariel does not post to attract attention. She said in her interview with Sound Digest that social media is her way of expression. Therefore, even if she were not famous, she would still be posting her ordinary life. However, one thing she always strives to achieve with her posts is to keep people smiling with positive videos and comments.
2. Her relationship with Zach was due to pressure from social media
Social media has both positive and negative effects; one of the adverse impacts it has had is the pressure it exerts in teenagers. According to ABC News, some teenagers develop depression which is triggered by social media. In the case of Ariel and Zach, they were ordinary 14-years olds whom people thought they looked good together. Heeding to the pressure, the two dated and later realized that it was not a great idea since they were better as friends; hence they broke up.
3. Why her relationship with Blake Gray ended
Nothing lasts forever, and the love between Ariel and Blake came to an end after eight months of dating. Although Blake said that Ariel is real and among the nicest girls he ever knew, he still thought they should take a break and remain as friends. He explained that he needed to rediscover himself since fame had changed him for the worse. Ariel, on the other hand, expressed how hurt she was adding that she would always love Blake.
4. Her biggest challenge upon becoming famous
It can be overwhelming when you have become used to living your life in private then all of sudden you are thrust into the limelight and everything you do is under scrutiny. That was one of the challenging experiences that Baby Ariel underwent when she became a social media star. Unlike before, when she was carefree in her tweets and comments on social media, now she has to think twice before posting lest it is construed negatively. However, she appreciates that she is now one to be looked up to and uses every chance to put a smile on people's faces.
5. Boredom led her to Musical.ly
They say an idle mind is the devil's workshop, but Ariel has proven this saying wrong. When she got bored, she found the next thing that would help her rake in some dollars. In the summer of 2015, Ariel went to live with her grandparents, and the boredom led to her to Musical.ly. She began making lip-syncing videos and sending them to friends. They must have been good because the video gained a massive following of a few thousand in a couple of weeks. The followers continued growing to millions, and she became the first person on Musical.ly to reach 20 million followers.
6. Her acting career
The teenager has not only made a name for herself in the social media platforms, but her sense of humor and other attributes have resulted in Nickelodeon and Disney casting her in their films. She has starred in "Bixler High Private Eye" which is a film on Nickelodeon while on Disney Channel, she will take on the role of Wynter in "Zombies 2." In 2018, Ariel was also in a mini-series "Baby Doll Records."
7. She was bullied in high school
Being famous is great, but as they say, although the view is fantastic, it can get lonely at the top. For Baby Ariel, she realized how her real friends when she became famous. When she rose to be a star, Ariel was a freshman and lip-syncing attracted loads of negative comments from her schoolmates. She found solace in ignoring the haters and having experienced such a bad feeling, Ariel thus decided to help others to overcome trolling. Therefore she made a video and talked about how people should love themselves. She was encouraged by the positive feedback on Instagram and Twitter to keep spreading her message of anti-bullying.
8. She blacked out after meeting Nicki Minaj
For most people, a family member or friend is most likely to be their favorite person on earth due to the bond created. However, for Ariel, Nicki Minaj, who also happens to be one of her biggest inspirations, is her favorite person on the planet. Consequently, when Ariel got the chance to meet Nicki, she was so excited that even after doing a musical.ly video together, she completely blacked out.
9. She uses art to get away from social media
Social media is addictive, and when you are making a living from it, then it can be almost impossible to stay away from the platforms. Still, we are advised to balance our lives, and as Ariel tells Hollywood Life, she finds drawing and sketching to be therapeutic. Further, writing a song, poem or emotions in a journal, help clear her mind.
10. There was a prank that she was dead
Hoaxes about celebrity deaths are not a new thing on the internet. One morning Sylvester Stallone woke up to the news of his death and had to confirm that he was alive. As for Baby Ariel, it is not clear why there was a prank about her death since most hoaxes usually have agendas. According to Channel 45 News, the prank was that Ariel had planned her death for a while. She had, therefore, explained in a note why she committed suicide and a knife was found in her hand.