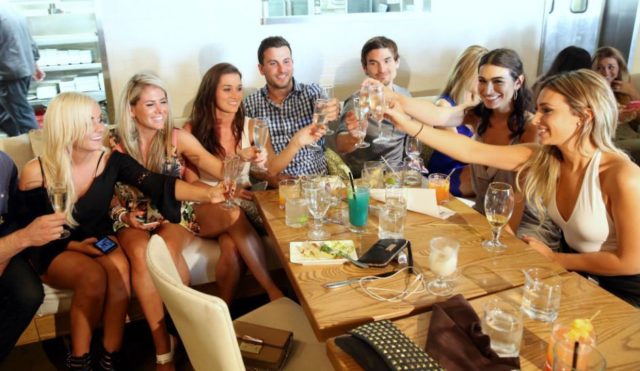 Most of us have heard about Football and other fantasy leagues, but did you know that there is a "Bachelor in Paradise" version? It's absolutely true. If you're a fan of the show, then you might be interested in signing up for the league. If you haven't yet heard about it, we've got all of the information that you'll need to get started.
How it works
In order to get started, you'll need to sign up for the "public Bachelor League." You will have two options. You can either start your own private game, or you can choose to jump on board with a private league that has already been created. Check on the website to find out when the game begins, ends and the deadline for signing up. Players choose five of the contestants to form the team that they will track throughout the season. Each player who is signed up receive the assignment of one bachelor and one bachelorette (these are random assignments). This is part one of the draft.
Breakdown of the draft
For part two of the draft, all players choose one more bachelor/bachelorette who is incoming prior to the deadline. If you do not choose, you will again receive them by assignment.
Draft part one: a bachelor and bachelorette are chosen from 11 bachelor options and 8 bachelorette options. Prior to week two choose one contestant from the 5 bachelors and 4 bachelorettes. Prior to week 3, choose one more contestant from the possible four bachelors. Prior to week 4, choose a contestant from the 2 possible bachelorettes. After signing up, you will receive an email that includes a link that guides you in making your selection(s). You earn points when your contestant says particular bachelor cliche phrases or words, or when they go on a date, receive a rose, or cry, and other pre-chosen conditions. You never know when your contestant is going to accumulate points, so it pays to become familiar with their habits so you can make accurate predictions about what they are going to do. There are even more chances to gain bonus points and earn prizes weekly in the league.
Rules
You must have a valid email address, internet access and sign up with an ESP.com or ABC.com account. In order to be eligible, you must be a leagal resident of the united States of America and be a minimum of 18 years of age. Neither you nor any member of your family can be an employee of ESPN, The Walt Disney Company, Next Entertainment, Warner Horizon Television, Employees of the Administrator, Sponsor or anyone who is associated with the Bachelor television show. If none of these apply, you're free to sign up and join in on the fun and action.
Registration
Registration for the fantasy league is completed by logging into your existing ESPN.com or ABC.com account. Complete the ESPN fantasy application. Enter your user name or your email address and password. You will be given complete instructions on how to complete the process. If you are not a member of either group, membership is free. Find out how good you are at predicting what is going to happen with your favorite contestant.