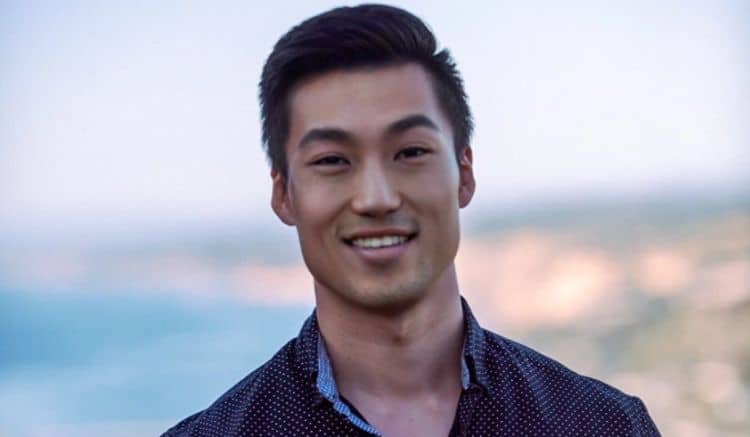 Every season before The Bachelorette airs, a list of potential candidates makes its way to the internet. Typically, not all of the men on the list end up being on the show, and season 17 has been no different. Early contestant lists showed that a man named Bao Wu was supposed to be part of the cast during season 17, but when the first episode aired it was clear that he didn't make the final cut. While there's no official reason available as to why he wasn't chosen, lots of diehard fans are wondering what happened to him. Just because he isn't on the show now, doesn't mean that there isn't a possibility he'll be on a season in the future. Keep reading to learn 10 things you didn't know about Bao Wu.
1. He Loves To Stay Active
Bao is all about looking and feeling his best, and regular exercise is what allows him to do that. He's very serious about health and wellness and he makes it a point to take good care of his body. If he had made it to The Bachelorette, there's no doubt he would've been camera-ready.
2. He Works In Real Estate
Not only is Bao good-looking, but he's pretty successful too. We know that he works in real estate and stock investing. Unfortunately, however, since he didn't make it on the show, there isn't as much information out there are the men who were chosen to be contestants.
3. Lots Of People Were Looking Forward To Seeing Him On The Show
When news first started to circulate that Bao was going to be one of the men on The Bachelorette, lots of people were excited. For starters, The Bachelorette franchise is known for lacking in diversity, so many were happy to see an Asian-American man. On top of that, many thought he was a great catch.
4. He's a Dog Dad
Bao may not technically have any children of his own, but he's become a father in his own right. He is a very proud pet parent and his fur baby Juno is his pride and joy. Don't worry cat lovers, Bao has something for you, too. He's also the proud father to an adorable cat named Bucky.
5. He Likes To Travel
Life is all about having as many memorable experiences as you can, and that's exactly what Bao likes to do. He makes the most of every moment he has and he loves traveling and learning about different places. Some of the countries he's visited include Mexico, Indonesia, and the Bahamas.
6. He's A Family Man
There isn't a lot of information online about Bao's family, but it's clear that he comes from a very close one. He's very serious when it comes to family and takes pride in having good relationships with his loved ones. If Bao decides to have kids in the future, there's a good chance he'll be recreating this dynamic.
7. He Spends A Lot Of Time Outdoors
Just because Bao has a handsome face doesn't mean that he's afraid to get outside and get a little dirty. In fact, he really likes to spend time out in nature and he enjoys exploring the beauty of his surroundings. He loves doing things like going swimming, hiking, paddle boarding, and sky diving.
8. He's Been Interacting With Bachelorette Fans
Bao hasn't officially said anything about The Bachelorette, but fans who found him on social media before the show have been leaving comments under his posts expressing their disappointment that he wasn't cast. Some people have even said they won't be watching since he isn't on the show. Bao has taken the time to respond to several of these comments and he appreciates all of the love he's been giving.
9. He Lives In California
We don't know much about Bao's upbringing, so it's unclear if he was born and raised in California. However, we do know that he currently lives in the San Diego area. This seems to be the perfect place for him. The area's combination of beaches and great weather is a great fit for Bao's hobbies and interests.
10. He Has A Decent Social Media Following
Even without being on the show, it looks like the press Bao got from The Bachelorette may help grow his social media following. At the moment, Bao has over 5,000 followers on Instagram. There's a good chance some of these people are Bachelorette fans who were hoping to see him. He might even see another increase as more people start to question why he wasn't on the show.