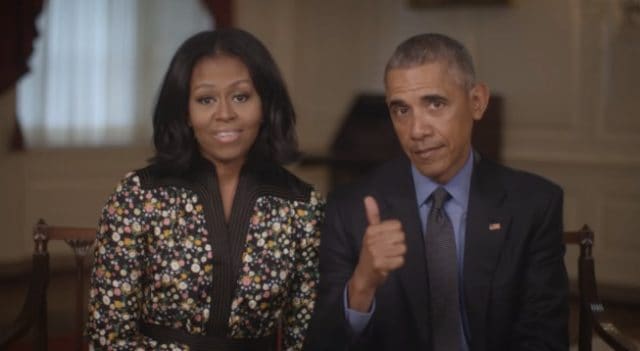 Barack Obama, the former United States president, made an appearance on the Netflix series 'My Next Guest Needs No Introduction with David Letterman' earlier this year. On the show, he discussed a wide range of topics, from the state of the news in the United States to more personal issues, such as dropping off his daughter Malia at college for the first time.
For many viewers, this was an emotionally charged interview and they had fond memories of his time as president. It was also a reminder that despite the fact that Donald Trump is now the president, Barack Obama has not completely disappeared from the limelight.
For anyone who shares the feeling that Barack Obama is still an important person, it is fantastic news to hear that the former president could potentially be working with Netflix in the capacity of a producer on some important shows.
According to The New York Times, Obama is in negotiations with the streaming service to work on some high-profile shows. Although specific details of this project have not yet been revealed, Netflix has recently hinted that he will work on inspirational stories. Some of the ideas on the table involve discussions relating to a variety of political issues. Netflix would like the endorsement of Obama and his wife, Michelle.
A senior advisor to the former president, Eric Schultz, has spoken about his experiences of Barack and Michelle Obama. He said that the couple had always been passionate about the powers of storytelling and it was their belief that this was inspiring to others. Lifting the stories of others who have made a difference is something that they have done throughout their lives. They are currently exploring new ways to spend their future and they would like to include helping others to share their stories in this.
While it may seem strange that someone from politics is getting involved in television, citizens of the United States have already seen this situation in reverse as current President Donald Trump has a background in television.
Although Trump's roots are in business, he became a household name for his appearances in the American version of 'The Apprentice'. He presented fifteen seasons of the show from 2004 onwards. He used his business expertise on the reality series which has been described as the ultimate job interview. Potential candidates were set business-related challenges each week in two competing teams and one person each week is fired from the losing team. Trump has also presented eight seasons of 'The Celebrity Apprentice' since 2008. Members of his family also appeared in both series.
Considering Trump made such a smooth transition from a television personality to becoming President of the United States, it is not beyond the realms of possibility that a former president can make the switch from politics to working as a producer for Netflix. There are no details of programs that Obama is involved in yet, but this is something for his supporters to look forward to in the near future.