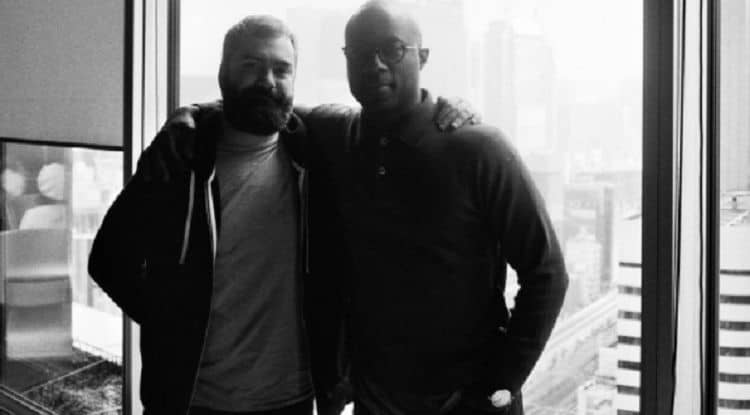 The last few years of Barry Jenkins' career have been a dream come true for the talented writer, director, and producer. He initially gained widespread recognition for the 2016 film Moonlight which went on to win three Academy Awards. Barry didn't just stop there, though. In 2017, he brought his talents to the small screen as the director of the Netflix series Dear White People. Now, he's back in the TV world again with the new Amazon Prime series,  The Underground Railroad. Although some people are tired of watching movies and shows that depict traumatic Black experiences, Jenkins has a reputation for handling sensitive subjects with care. Here are 10 things you didn't know about Barry Jenkins.
1. He's A Miami Native
Barry was born and raised in Miami, and he didn't have the easiest upbringing. His mother was addicted to drugs and he was primarily raised by his grandmother although there is a chance she was not actually related to him. Despite the trials and tribulations he faced, Miami and the experiences he had there have played an important role in who he is as a man and a creator.
2.  He Has Never Met His 'Real' Father
Barry is the youngest of four and he and each of his siblings have different fathers. Barry and his siblings do not know their real fathers' identities, however, Barry was named after the man who was believed to be his father. Sadly, that man left Barry's mother when she was pregnant with him.
3. He's In A Relationship
As someone who has built his entire career being behind the scenes, it's not too surprising that Barry would also be someone who doesn't like to put his personal life in the spotlight. What we do know, however, is that he is in a relationship with Chinese-American filmmaker, Lulu Wang. The couple has been together since 2018.
4. He's Done Some Acting
From what we can tell, Barry has never had a desire to pursue a career as an actor, but that hasn't stopped him from getting in front of the camera a few times. He has three on-screen credits for appearances in short films between 2003-2013. It doesn't look like he has any plans to do more acting in the future.
5. He Loves Connecting With Viewers
Barry is very thankful for all of the people who have supported him along throughout the years, and he always looks forward to interacting with them. Barry is a very active social media user and it's very common to see him responding to questions and comments from fans – especially on Twitter.
6. He Loves Taking Pictures
Video cameras aren't the only ones Barry feels comfortable getting behind. He also enjoys taking pictures, and as you can probably guess, he has a natural eye for it. He typically shoots with a 35mm camera and often shares the photographs he takes on Instagram.
7. He Was A Football Player
Long before Barry was rubbing elbows with the biggest names in the entertainment industry, he was just a kid from Liberty City looking for a way to get by and stay out of trouble. Football became the perfect outlet for him to do that. He was a member of the high school football team and played alongside seven players who would eventually make it to the NFL.
8. He Likes To Read
Barry likes to read, but since he's always so busy working he doesn't get much time to read for fun. During an interview with Believer Magazine, Barry said, "I try to re-read the things I'm working on, so I'm re-reading The Underground Railroad, often. Re-reading If Beale Street Could Talk, often. And then there's this French actress, Isabelle Huppert. So I'm reading all these French books that have been translated into English, because we're trying to find something to do with Isabelle Huppert. And then I like interviews. I read a lot of interviews with people. I have this stack of this magazine called Acne Paper that doesn't print anymore, and a lot of BOMB magazines. So I go in between novels for work and interview magazines."
9. He's A Fan Of The Backyardigans
Barry doesn't have any children, but that hasn't stopped him from being a fan of the animated series, The Backyardigans. The show aired from 2004 to 2013 and became very popular among young viewers. As a creator himself, Barry has lots of appreciation for the level of creativity that went into the series.
10. He Doesn't Like To Storyboard
Storyboarding is usually one of the biggest parts of working on a film or TV project, but it's not something that Barry enjoys. While talking to Filmmaker Magazine, Barry revealed that he doesn't storyboard. He added that he feels working towards a storyboard can result in making something that is "devoid of life."