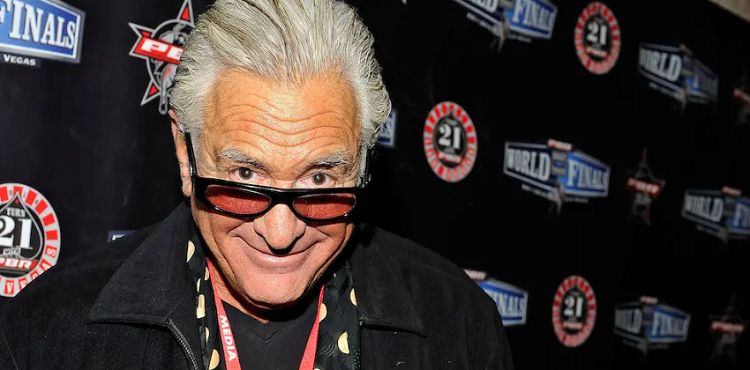 For nearly a decade, Storage Wars kept millions of viewers entertained. Apparently, people just loves to see what was hiding in old/abandoned storage containers. For the first half of the show's run, antique collector, Barry Weiss, was a huge part of the show's success. Barry left Storage Wars after the fourth season, but he was given a spinoff show called Barry'd Treasure that lasted for just one season. Since 2015, Barry has been absent from TV, and his fans are wondering if he'll ever make a comeback. While no one knows for sure whether or not Barry will ever return to TV, his legacy is definitely one worth talking about. Keep reading for 10 things you didn't know about Barry Weiss.
1. He Is A Grandfather
Now that Barry is no longer working on TV, he has a lot more time to kick back and spend time with his family. Something I'm sure his grandson, Jack, is very happy about. Barry loves being a grandfather and is thankful to get the opportunity to see his grandson grown up.
2. He Was In A Motorcycle Accident
In 2019, Barry was in a very serious motorcycle accident that almost cost him his life. Barry suffered multiple injuries and spent about a week in the ICU. Since the accident, Barry has been recovering well and has even started promoted using CBD for pain relief.
3. He's A Professional Slacker
Lots of Storage Wars fans were very curious about why Barry didn't return for season 5. After all, it's not very common for reality TV star to walk away from a successful show. But that's exactly what Barry decided to do. He considers himself a 'professional slacker' and simply decided that he no longer wanted to to do the show. Although he had a good time, there were other things Barry wanted to do and he chose to leave while he was still on his a-game.
4. He Loves To Travel The World
Like most retirees, Barry enjoys spending his time doing what ever he wants to do. One of the things he loves to do is travel. In fact, before joining Storage Wars, Barry spent most of his time traveling and he hopes to continue to travel now that he has more free time.
5. His First Job Was In The Vegetable Business
Most people know Barry to be an avid antique collector, but he actually got his start in a completely different industry. His first job was working at the family business, company called Northern Produce which imported and exported vegetables. He spent about 25 years in the business before deciding to retire.
6. He Loves Antique Cars
Antique cars are one of Barry's biggest passions. Owns quite a few older cars and some sources estimate that his car collection is worth more than half a million dollars. Barry's most famous one is 1947 Cowboy Cadillac.  The car was custom made and boasts a very unique look.
7. He's Not Active On Social Media
Social media is a popular way for people to interact with their fans, but Barry chooses not to get involved with any of the platforms. Although he has a Twitter account with over 60,000 followers, he hasn't published a tweet in over 5 years.
8. He's Divorced
Even though he's gotten a lot of media attention over the years, Barry has always kept the intimate details of his personal life out of the spotlight. However, he has shared that he went through a divorce a little more than 30 years ago. He never shared any details about his wife, but the couple did have two children together: Julie and Jack.
9. He's Worked With A Casino
Barry's days on Storage Wars are long gone,  but he's already working on his next career move. In 2019, the Sherwood Valley Casino announced that Barry had become an ambassador for the casino. In a statement about the partnership, Barry said, "I'm really pleased to be the new brand ambassador and spokesperson for Sherwood Valley Casino. This place never seems to change, and it's a glorious refuge for distinguished guests from all walks of life."
10. He'd Like To Do A Motorsports Show
Even though Barry is enjoying the professional slacker life, there is a chance he may one day decide to return to TV. This time, however, Barry says he'd like to have a show his own show that focuses on motorsports.