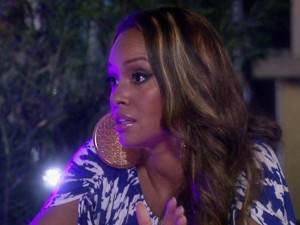 Yesterday, reports surfaced that Basketball Wives producer Shaunie O'Neal had closed a deal to bring the concept of her show to the big screen. No, we won't be dealing with the equivalent of 2-hour episode of the mothership of the franchise; there will be nary a starring role for any wives or tangentially-related wives. Instead, like Evelyn's upcoming "novel", the Basketball Wives movie will be a "fictional" account of the lifestyle we've followed for four seasons, centering on new characters and new dilemmas.
That's all well and good, but would you watch it?
To put it simply, Shaunie's not getting any of my milk money. This seems like a cheap cash-in on a brand that Madam Executive seems positively embarrassed to associate herself with, no? On a typical episode of Basketball Wives, Shaunie will recoil in horror or give a look of bewilderment at the company she keeps, so you'd think she wouldn't want to highlight the bad behavior in cinematic form. Granted, it's "fictional", but she's putting her name on a product and it'll feature the same violence, extravagance, and delusion that has garnered the show bad press recently. If she was so concerned about the message of the show and providing balance between the fighting and the normalcy, maybe a better move would be to fix the show before taking it to the big screen.
And besides that, why plop down $12 for a product that's not going to be that different than what we get on TV for free? If the Basketball Wives movie highlights things that the show doesn't get to, there could be an argument that it's worth the price of admission, but it's very unlikely that it'll expand its subject matter that much and potentially go "off brand". My guess, the movie'll be a pretty thinly veiled rehashing of past Basketball Wives moments, only done with a slightly bigger budget and (maybe) better actors. But don't get me wrong – I'd watch it and then some. I'd just wait til it hits cable on one rainy weekend and I can enjoy the foolishness from my living room. As the reality gods intended.
Basketball Wives airs Mondays at 8:00 on VH1. If you missed my thoughts on the last episode, you can check 'em out here.