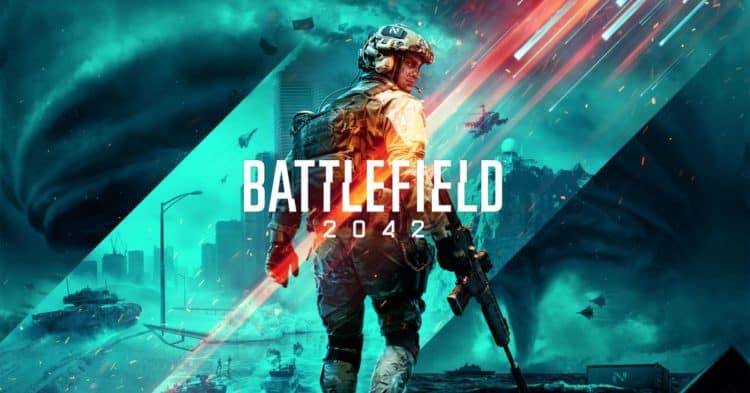 The latest and greatest Battlefield game has been officially announced as of June 9, and the announcement has come with quite a few surprises, most notably being that Battlefield 2042 will not have a campaign. That's right, DICE is ditching the single player campaign in an effort to focus solely on the multiplayer aspect of the game – the only part that most players really care about with Battlefield and Call of Duty. Another thing that was mentioned was the fact that Battlefield 2042 will also not launch with a battle royale mode, so it will strictly be a traditional multiplayer shooter only. This definitely came as a surprise for many, but is it going to work out in the long run? What else do we know about Battlefield 2042 so far?
Battlefield 2042
According to Battlefield publisher EA: "Battlefield 2042 marks the return to the iconic all-out warfare of the franchise. Adapt and overcome dynamically-changing battlegrounds with the help of your squad and a cutting-edge arsenal. With support for 128 players (Xbox One and PlayStation 4 can only handle 64 players) [on Xbox Series X|S, PlayStation 5, and PC], prepare for unprecedented scale on vast environments. Take on massive experiences, from updated multiplayer modes like Conquest and Breakthrough to the all-new Hazard Zone." Let's take a look at some of the different ways to play Battlefield 2042:
All-Out Warfare
"The next generation of fan-favorites Conquest and Breakthrough features the largest Battlefield maps ever and up to 128 players. Experience the intensity of all-out warfare on maps filled with dynamic weather and spectacular world events." Conquest is returning with Battlefield 2042 and it now supports 128 players on Xbox Series X|S, PlayStation 5, and PC, with maps that have been specifically designed for this vast scale, and action divided into "clusters" of various kinds. There has also been a bit of a change in regards to how Conquest works, as the action now centers around sectors consisting of several flags instead of individual control points. Breakthrough also returns in Battlefield 2042 and it "sees two teams (Attackers and Defenders) battle over larger-scale sectors as the Attackers push towards the final objective. Each sector is designed to house a larger number of players, enabling more strategic choice and more flanking opportunities. Approach the capture areas from multiple locations and take advantage of more types of tactical possibilities."
Hazard Zone
Hazard Zone is an "all-new, high-stakes, squad-based game type that is a modern take on the multiplayer experience. Hazard Zone is distinctly Battlefield, but very different from the modes of All-Out Warfare."
[Redacted]
"A new way to play Battlefield is coming. Discover unexpected battles with this experience, which will be shown in detail at EA Play Live on July 22." I'm not sure what to expect from this new Battlefield game mode, but if DICE is looking to take a play out of Call of Duty's book, my guess is that it would be Battlefield's answer to Gunfight. Although, it does also say that this mode was "created as a love letter to our core fans," so that could mean a whole bunch of different things.
Release Date
As of now, according to EA, Battlefield 2042 is set to release on October 22, 2021 and will launch on Xbox One, Xbox Series X|S, PlayStation 4, PlayStation 5, and PC on Steam, Origin, and the Epic Games Store. There will be an Open Beta available to all players on all platforms, and you will get early access to the Open Beta if you pre-order any edition of Battlefield 2042. Alongside the Open Beta, Battlefield 2042 will also have a technical playtest, though this will not be like a Closed Alpha that we've seen in previous Battlefield games, and will be conducted in a closed setting using a grey box environment of the game, with participants being under NDA (Non-Disclosure Agreement). This technical playtest is not meant to be a demonstration of the game in its current state, but rather to "focus on validating our core gameplay loop, technical performance, and stability in order to deliver a great experience for players at the launch of Battlefield 2042."
While it's certainly an interesting – and perhaps a risky – choice to completely remove a campaign from Battlefield, I'm sure that the game will still survive just fine without one. Battlefield's core gameplay has always centered around the multiplayer aspect of the game, and that's what continues to bring players in and keep them playing the game. It is not currently confirmed whether Battlefield 2042 will also include cross-play, but it looks like we'll just have to wait and see what DICE has to say about the game in future announcements.