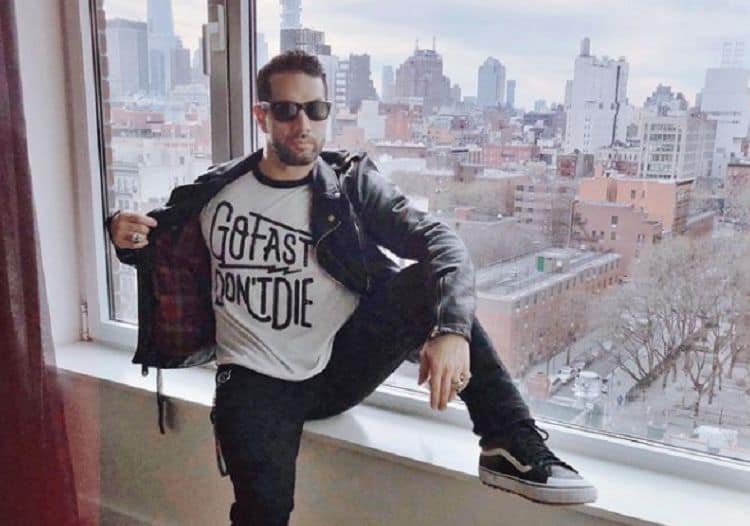 Netflix is really bringing the drama with "Tiny Pretty Things," and everyone is here for it. The show was announced over a year ago, and it's just now making its grand appearance on television. People are loving it, and we have a feeling that those who are starring in this show will be household names before much longer. One such name is Bayardo De Murguia. He's an actor who has the job of playing Ramon, and it seems like he is making waves in the role. Let's learn as much as we can about him.
1. He's a Teacher
Well, not in real life. But, he is in the show. He's a former dancer turned choreographer turned teacher who has to teach the cast of this show how to dance in their fake high school dance courses. And, he's making things interesting.
2. He Was on CSI
First and foremost, everyone loves this show. It's one of the best in the history of crime dramas on primetime television, and we loved him in his guest role. He played Agent Silva, and even though he was not on the show for a long period of time, we loved what time he was on the show.
3. He Does Voice Work
Another very cool skill he has is voice work. He lends his voice to projects on a regular basis. You might recognize it from his work at different studios such as Dreamworks and the WB and even Disney. He's been everywhere with that voice of his.
4. He's Loved Acting Since College
He was attending the University of San Diego when he made the decision to enroll in the theater. We don't know what made him want to enroll in this class, but we can probably assume it was the same reason so many enrolled in elective classes in school. It just always seems like an easy A, right?
5. He Played College Football
The entire reason he was in college – aside from that who education and degree-obtaining thing, of course – was the play football. He was there as a player, but it was his time in theater that was going to change his life. He starred in some productions that would one day change his life.
6. He Moved to Madrid
For a time when he was done with college, he went to Spain. His main goal in Madrid was to work on his acting studies. He wanted to learn as much as he could, and he did just that. He eventually left Madrid and made his way back to Los Angeles, and that's where he's been working and living for some time.
7. He's a Giver
While he was in college, he also worked in an outreach program donating his time and efforts. He worked with kids from the inner city. He would teach acting classes to kids in Spanish speaking classes. His goal was to help reach as many kids as he could who might not believe that they can make it in an industry such as this one.
8. He's Familiar with Stunts
We did say he is a man of many talents, did we not? Not only does this man have the skills and the talents to do what he loves doing, but he also has the skill to learn new things. When he was studying acting, he also took it upon himself to study fighting methods and stunts. He can do just about anything at this point.
9. He Split His Time in Another Country
Growing up, he spent half his childhood in San Diego and the other half in Tijuana, Mexico. The two cities are in different countries, but they are not too far from one another. He went back and forth, but we are not sure if that was so that he could visit a different parent or because he had grandparents living in Mexico or what.
10. He's Adventurous
When he's not acting, he's doing some fun things. His idea of fun is our idea of kind of dangerous, but everyone loves what they love. He's more adventurous than we are – in a different way. He loves to ride motorcycles, and he is into boxing. To make it nice and short, we should just say he's into anything that is a contact sport. If you can get hurt playing it or taking part in it, we have a feeling he might just be the guy you want to do it with. He really does enjoy it.