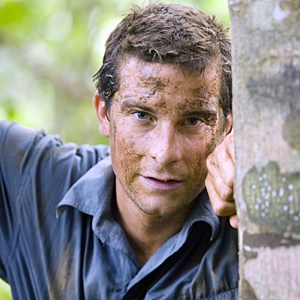 Because watching Bear Grylls almost die in the woods week after week wasn't entertaining enough, he's now making his talent of survival into a full-on reality show. That's the thing to do in this day and age of course.
The show for NBC, Get Out Alive, is a riff on his own survival tactics, and different teams will be forced into an extreme wilderness situation where they'll have to survive and complete challenges. Think Survivor, but somewhere cold or swampy instead of a nice beach vacation.
Grylls talked about it via EW:
"Get Out Alive will be raw, tough and unrelenting, but it will also inspire and teach the essentials that one day may just save your life," Grylls said. "The goal is to empower people with the ultimate in both survival and teamwork, and that brings incredible reward – but first there must be some pain."
I've heard of more than a few people (including kids) who have found themselves stuck in the wilderness and remembered something Bear Grylls said on his show, so it's not out of the question that could happen with a viewer of this program.
Now, will anyone have to drink their own piss?