This time of year sucks. When you're on the precipice of all of your favorite shows being decimated due to low ratings (because, really, does anyone who loves shows with high rating even comment on shows via the internet?) and being tantalized by the possibilities of the new shows to replace them (will we get more shows of a supernatural bent, CIA stories, street cops?). We do know the summer season is right around the corner. We can seek solace in at least one more season of those shows we have already grown to love and some new ones to take hold in our hearts.
Here's what I have to look forward to this summer, and when I can expect the first airing:
Mondays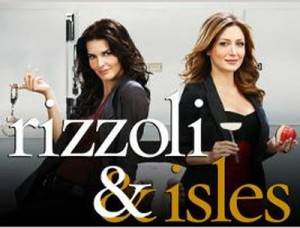 Secret Life of the American Teenager, ABC Family, March 28 – I am a sucker for these teen shows, and Secret Life is no exception. It was my first, and favorite of ABC Family. The one thing I can guess is we'll have another baby born next season. No such thing as abortion, not in Brenda Hampton's world!
The Closer, TNT, July 11 – Will it or won't it be the final season? It certainly seems it will be the final season for Brenda Leigh, so let's enjoy her while we can!
Rizzoli & Isles, TNT, July 11 – Two of my favorite gals are back for a second run, and I cannot wait. They were the best duo introduced in 2010. Bring 'em on!
Tuesdays
Pretty Little Liars, ABC Family, new night, June 14 – The best thing to be said here is that we are not going to suffer more than three months before our favorite foursome is back in action. Gotta love ABC Family!
Nine Lives of Chloe King, ABC Family, June 14 – The cast has been gathered from a myriad of other great shows, and the story is about a teen who belongs to an ancient races who have been tracked by assassins for millennia. Um…sold!
Rescue Me, FX, July 12 – The final season airing during the tenth year anniversary of 9/11. I can't imagine where it will go, but I have no doubt it will be worth the wait.
Wednesdays
Men of A Certain Age, TNT, June 11 – I would have never expected Ray Romano to be involved with such a deeply moving project, but the guy sure proved me wrong. The characters and storylines are so identifiable, it's impossible not to watch.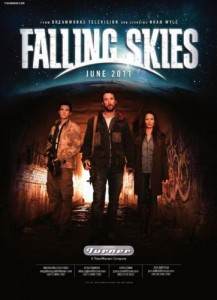 Sundays
Falling Skies, TNT, June 19 – I am a sucker for alien conspiracies, and with V done and The Event a catastrophe, I'm hoping TNT and Steven Spielberg can get the job done right. The commercials look killer.
Game of Thrones, HBO, April 17 – God help me, I'm reading the books and so hooked I cannot wait for this show to air. Mystery, intrigue and mysticism among other things, will make this a success.
This list doesn't take into account any shows that haven't already been scheduled. Syfy returns with Eureka, a quirky crowd-pleaser with a writing and producing staff that loves to challenge us with their product and Haven, which had one of the best season finales to air last year. Don't believe me? No time like the present to catch up and get ready for the new season (plus, we'll be subjected to Jason Priestly, as well…bonus!).
Thanks so much for pointing out a summer staple, HBO's True Blood. Oh my – what would I do without Sookeh, Bill and my altered mind Eric? No summer must ever go on without True Blood. Please heed my warning, HBO!
Update! Oh my…I also forgot USA's In Plain Sight, starring the lovely Mary McCormack as wise-cracking, ass kicker Mary Shannon, with her brother in arms Marshall Mann and Covert Affairs with CIA agents Annie Walker and Auggie Anderson protecting the world from evil doers.
What are you looking forward to this summer? If you're like me, you forget how exciting summer television can be until it's actually airing. Not this year! I'm prepared for the adventure!!