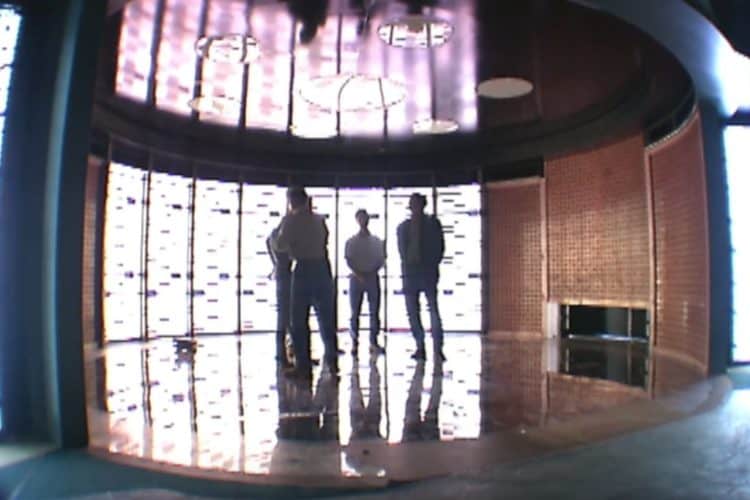 It was simply a matter of time before something like this came to Las Vegas, right? After all, Vegas is almost always looking for something new and dynamic that can continue to pull in the mass number of visitors that will gladly spend their time and their money when it comes to entertainment of all sorts. Thinking that Vegas could attract the Trekkies in mass numbers is an idea that makes a lot of sense as a result. Plus it likely pulled in a lot of fans and those that were simply looking for something new to enjoy since that's what Vegas is all about, enjoying what's there and dropping money on shows and gambling alike. But The Star Trek Experience was definitely something that would have been seen as a huge attraction that could last since the franchise is insanely popular, or would eventually fold and crumble since, like many franchises in Vegas, it's only good until people stop caring and want to see something new. There are only so many attractions in Las Vegas that really last for a prolonged period of time, and while the attraction did start in the 90s and didn't fold up shop until around 2008, it was kind of destined to be a limited deal unless a miracle came along and saved the attraction.
Like it or not, Star Trek is not exactly the kind of show that can sustain itself when it comes to existing in other venues. The fact that it's definitely popular and is one of the absolutely biggest and longest-running franchises around have made it legendary in a lot of ways, but Vegas is the kind of place where being established as a cornerstone of the city is the best way to maintain the status that's needed to stick around. Sadly, if something can't change quickly enough or continue to bring in the same kind of revenue that is expected each quarter, then it's not good for business and is likely to get scrapped and/or replaced eventually. For a while, it was believed that the attraction would come back, but by 2009 to 2010 it was pretty obvious that it was going to fold up and be carted off. People just weren't into the whole idea of it any longer and the license had expired, so it was time for Star Trek to move on to other horizons in order to entertain the fans. It might have been a bit of a loss, but to be fair, the franchise probably didn't take that big of a hit.
Here's what it was like when it was in operation.
The attraction does look like it was a lot of fun, but it also looks like it might have been kind of a pain in the backside as well for the many actors that had to play the parts of the crew member and usher people from one place to another. Some folks might want to think that there could have been a few unruly guests that came through and it's likely very possible, but it's also likely that one rule would have been that if someone did get out of line it was time to call security, and anyone that's been to Vegas knows that security is not a joke since in some cases there have been security details that have escorted people off the premises in a very forthright and none too gentle manner. Hey, it's Vegas, if you're not there to have a good time and be peaceful about it then a lot of the times people figure that security doesn't need to be extra nice. At least Vegas is no longer mob-run as far as anyone knows since it's likely that some individuals that got out of line back in the day wouldn't have simply been escorted from the premises, they might have been made to understand that they were no longer welcome at all. People might think that's a joke, but Vegas doesn't joke when it comes to certain things.
In any case, Star Trek lasted for a while and was a lot of fun for a lot of people, but the staying power just wasn't there after a certain period and it shows. For one reason or another, Las Vegas wasn't the best place for it after the novelty had worn off and despite any attempts to switch it up and change the experience, The Star Trek Experience eventually became less of a desired attraction and more of an oddity on the Strip that people would visit frequently but not nearly as much as was needed. Just imagining the expense of this attraction is enough to think that it would need a significant return to make it worthwhile. Obviously, Star Trek is still a popular franchise, but Vegas is a landing spot that isn't always hospitable to those that can't bring a profit on a regular basis.