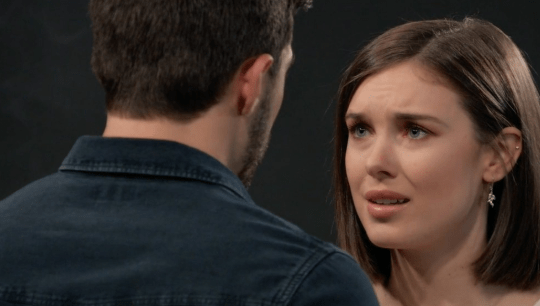 General Hospital fans have been fans for a long time. More than fifty years on the air has made it possible for fans to fall in love with the people of Port Charles, and we love that about fans. Even then, however, it's become very easy for some people to forget that they have more than their own fair share of secrets to keep. The show seems to have as many secrets as humanly possible when on the air, and that same goes for what is happening when you are not watching. There are some secrets from behind the scenes that fans would love to know more about, and we have a few of them for you. Do you feel that you are capable of handling these secrets, or do you not want to see them ruin your view of what is happening in Port Charles over the years?
BLTs
If you pay attention to the show, you might notice that so many of the people in Port Charles love to order a BLT when they are out to eat. It's one of those things that makes fans raise a brow, since they're fine, but they really aren't that amazing. It's a BLT. It's bacon. It's lettuce. It's tomato. It's bread. What is the actual big deal about this sandwich that has so many people feeling as if they need to order it and make it a part of their everyday live? Well, it's an inside joke. And, sadly, we don't know the joke. All we know is that anytime you see a character order a BLT, it might or might not be part of the script, but it is always a part of an inside joke that's been running on and on throughout the show for many years. And, now, you are kind of part of the joke. You're welcome.
Alcohol on Set
When you see your favorite actors and actresses on set drinking a favorite cocktail, it's not what you might think. If you were of the opinion that they have the best job ever getting to drink on the job, you're just a little bit wrong about it. In fact, there is nothing but watered-down soda or gingerale in the cup that has been lightened by water to make it look like it's some kind of alcohol. And, there is more to this one than anything you might imagine. There is word that the drinks on the set are used over and over again for years. They don't replace them. If that's not one of the tastiest and most delightfully horrible things you've heard in a while, we don't know what is.
Hospital Files
In some part of our brain, we always thought that the hospital files in General Hospital were scripts. The actors and actresses get to have a little bit of help when they are reading their lines from those file folders, right? We like to think that would make their lives easier, but it is not the case. In fact, that stuff in those files is nothing more than pieces of paper that have been scribbled on. They contain no words. They contain no information, and no one is actually putting their script in the file to read it as they film. That almost makes us a little bit sad, but we know that things are never what they seem, right?
Pine Valley Pieces
The hit show "All My Children" was a major soap until it was cancelled. But, the General Hospital crew took on the show and some of their things in the wake of that cancellation. In fact, they took not only the actors and actresses, they also took on some of their items. And sometimes, you can see that things from the Port Charles set are actually from Pine Valley. There are bits and pieces here and there, but most people don't notice them unless they are fans of both shows and had a chance to see them in another location from time to time. However, we know that only the biggest and most special fans can see that. For example, what about the fact that Ava Jerome lives in the penthouse that was once Erica Cane's?