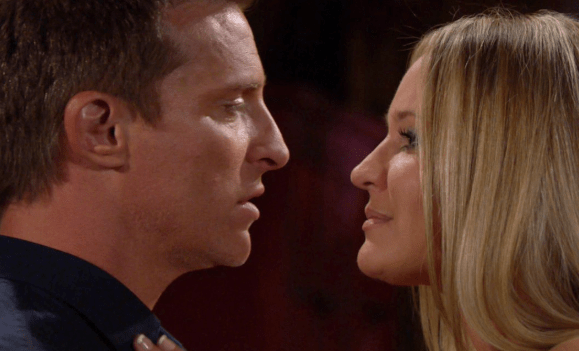 Young and the Restless fans have been watching the show a long time, and you probably know more than anyone when it comes to the many things going on behind the scenes in Genoa City. But, do you know all of it? Did you know, for example, that the show has none of the original characters left on the air? Did you know that the people on the show share secrets we will never find out? We aren't entirely certain how this is going to work out, but we know a few things about the behind the scenes stuff on the show that might make you wonder where you've been for the past few years. It's not all common knowledge, but we'd love to know if you happen to know something we don't know. We'll share our secrets if you share yours.
One Person Loves Pranks
It turns out that there is one person on the set who no one trusts at all. He is a man who has a lot to offer, but he is also a man who has a big-time personality to go along with it. He loves pranks. He loves them so much, in fact, that he is a man who will do anything and everything in his power to ensure that he can make his friends and coworkers scream – or laugh. Daniel Goddard, who plays Cane, is a man who loves to prank people, and everyone is always watching out for him. He's not mean or hurtful in any way, but he is a man who loves to see if he can get to those around him. Everyone knows when he is coming, but they always watch for him when he's around.
They Have A Favorite
There are a lot of rumors about the people and the crew on this set, but many of them are false. They are not the kind of people who fight and don't get along. In fact, they are so close as a cast that they love the scenes in which they all get together to work at the same time. For example, they love weddings, parties, and they love things like Christmas more than anything because they all get to have gatherings in the same room. They love being together, even if their characters would rather do anything than be in the same room as some of the other people on the set. In fact, this is such a close-knit group that there are actually several people around here who chose their coworkers to act as Godparents for their children. That's a beautiful thing.
First Take Success
What we really love about this show is something we already know. We know that there is a lot happening around here, but they don't have time to focus on anything other than what is being done. We don't get to see things happen that aren't the best of the best, but they are so good that they are able to capture the best on the first try. That's right, fans. They have so many scenes and words and things to do, and they are able to get them done quickly and efficiently enough that what you are seeing is almost always the first take. As in almost 100% of the takes you see on screen are the first ones filmed. There's no time to focus on things other than that.
Shocking Returns
If you've ever been curious about the returns of people who were killed and dead and gone, you are not alone. You might wonder how and why, and you might even wonder if the people who play the roles of people dead and then back to life are aware that their character is returning. Sometimes, it's part of the plan and they do know. Other times, however, they are just as shocked by their own return as you are. In fact, Camryn Grimes had no idea that her character would come back to the show as her own twin years down the road. That was a shocking surprise to her, too. We have to admit that we kind of love that, too. It's a lot, and it's good stuff.