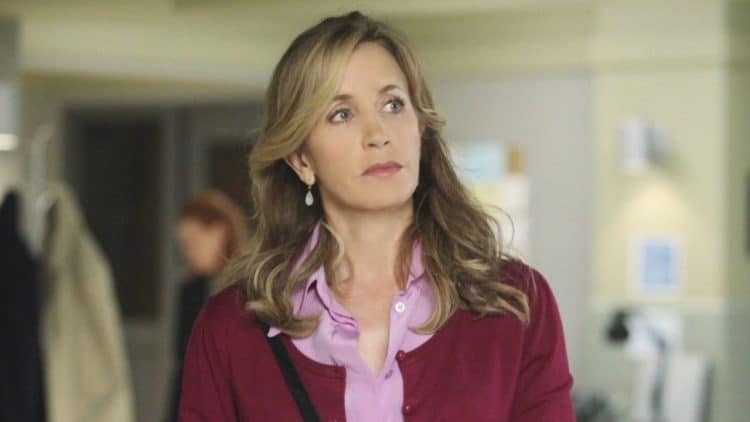 It might be worth wondering if Felicity Huffman is even going to be able to make it to 2020 with anything left of her career, but as Nicole Laporte of Fast Company has pointed out she already had a few projects in post-production before the scandal was discovered. She did have a promising career just as Lori Loughlin did before this mishap, but it would seem that she either didn't have faith in her own kid's capabilities or simply wanted to stack the deck. The amusing thing in all of this however is that her husband, William H. Macy, is actually trying to keep his distance despite the fact that he's been pointed out by Felicity as being just as complicit. If you want more on that subject just head on over to Nola Ojomu's piece that was written for Metro and you might see how he's trying to adjust. Likely as not life isn't going to be easy for William for a while to come since his wife might be looking at jail time, and if her words carry any weight at this point he might be in a spot of trouble to, but that's a lot of gossip at the moment without much to back it up. Just in case you're not up on current events, check out Kyle Munzenrieder's article over at W Magazine to get a few more details.
In the meantime you can take a look at some of her best roles and see just how good she was before she ever thought to defraud the education system.
5. Sports Night
This was designed to be a glimpse into the ESPN SportsCenter lifestyle with a bit of dry humor and wit that would carry it through but just enough drama to make it a worthy contender for other shows. Huffman played a very strong and opinionated woman that was high up on the metaphorical food chain and had a lot of pull in the office. In some ways her character was kind of overbearing and even kind of intimidating to other characters since the way they reacted around her suggested that she had a great deal of power within the office as the executive producer and could come and go as she pleased.
4. American Crime
Felicity was in season one of this show during which a war veteran is the victim of a home invasion that goes horribly wrong. The show goes on to depict how the lives of the main cast members are forever changed by this event and how they have to adapt to what comes next. This was a definite departure from the comedic roles she's played in other shows and managed to allow her to show the depth that she had as an actress. You kind of have to respect the fact that some people can go from being funny to being dramatic in such an easy manner but at the same time one has to wonder just how this transition is managed.
3. Frasier
Pictionary is not a game you play with those that can't stand not being the smartest or the most talented in the room, and this kind of shows why. Of course if you wanted to play a game with Dr. Crane you might want to realize that he's typically that guy that wants to be the smartest in the room and will do whatever it takes to make sure that he is. Challenging such intellectuals isn't always pretty since if they tend to get trumped by one thing or another the reasonable side of them can go out the window faster than you can shout an expletive. Sometimes being smart doesn't mean being wise.
2. Get Shorty
This is something along the lines of the movie but at the same time it does pull away from the same angle in order to become something of its own creation since the movie was, well, let's just say it wasn't that great and move on. The show is also something that you kind of have to be into and Felicity is more of a recurring character that pops in now and again without really being firmly attached to in the sense that she'll be missed if she's not in a scene. That being said she did play what some people might call a warm and compelling character since she was someone of some importance.
1. Desperate Housewives
This was THE show of the time when it first came out and to be honest Felicity's character was probably the most realistic of any of them since she was the family person that had a household to take care of and her sanity to maintain instead of chasing men or saving her marriage. In a show that depicted women trying to cover up affairs and woo other men she was actually the person that had the most level head of them all.
Too bad that didn't translate into reality.