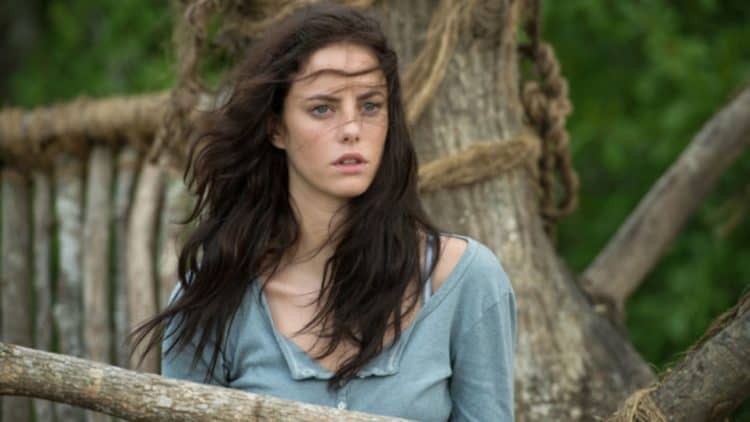 Kaya Scodelario isn't really new to the scene but she's been making her way up through the ranks throughout the years as she keeps showing up in one big movie after another. It's funny to think that she almost didn't believe that she was ready to be an actress when she was cast into her role on Skins, but she was convinced to stay since it was believed that she was doing just fine, and today she's doing even better than that. You could say she's had some big hits and a few very noticeable misses but her movie career thus far has been doing pretty good and has shown that she's more than capable of standing on her own two feet and hanging in there with those that have been much more established in the industry for some time. Plus it likely helps that a lot of individuals that have been there for a while are willing to help out when needed and bolster her when it's required.
Here are her five best movies.
5. Crawl
Despite calling the movie trashy, Jesse Hassenger of The Verge has made it plain that Crawl was still something of a nice change of pace since it didn't take itself too seriously and it was honestly just another shock and thrill movie that was designed to deliver chills up the spines of those that watched it. When a massive storm hits her town Haley goes back to her old home to see whether her father has made it out and if he's okay. What she finds is that alligators have infested the town and are in her father's basement, where he was attacked and knocked unconscious. From that point it becomes a challenge to escape the house and the alligators to avoid drowning and being chomped to pieces.
4. Pirates of the Caribbean: Dead Men Tell No Tales
Scott Mendelson of Forbes believes this was a fitting end to the franchise, but in a way Kaya's character gives the villainous Barbossa a fitting end as well since it comes to light that the two of them are closer than most might think. The whole story seems to have less to do with Jack Sparrow as it does the transition to the next generation and the passing of the old. In some ways this was the second worst Pirates movie but it was still entertaining enough to push to the audience. One has to think if they brought the Pirates movies back though it'd have to be a remake thanks to the elimination of all curses at sea by breaking the trident.
3. The Maze Runner
With movies that feature the mass decline of humanity you can't help but be a little apprehensive since everyone has an idea of just how things are going to end and they tend to want to think that their explanation is real no matter how horrific it might be. In this twisted movie however the kids in the glade, the Gladers in other words, are being used as guinea pigs to see if there's a cure to the deadly virus that helped to wipe out so much of humanity. When it was being hyped up to the audience it had everything to do with the maze since the world beyond the glade was a nightmarish pathway of twisting corridors and hidden dangers that kept the Gladers looking for a way out.
2. Now is Good
Sometimes moments are all we have, and the best we can do is enjoy them as they come and then hope for another. Tessa, who is dying of cancer, has done what she can throughout the movie to make sure that she'll be remembered when she's gone. Her friend Zoey, played by Kaya, is as supportive as she can be and helps Tessa to cross certain things off of her bucket list. Before the end Tessa meets Adam, a young man that becomes entirely devoted to her despite the urging and demands of her father that he not waste his own life pining for her when she's gone. Throughout the movie it's established that nothing is wasted as Tessa passes with the pleasant dreams of what might have been.
1. Moon
To some this might seem like an old and worn plot, a person is cloned to keep doing a job and is kept oblivious to the fact since they believe that they're the original individual and therefore they can't accept finding someone that looks like them and is in fact a replica of them. But what's even better about this movie is that the individual in question isn't even the real deal, he's a clone just like the rest, and the real individual already finished his contract and is back on earth where the clone is convinced that he wants to return to.
She's got a ways to go for megastar status, but she's on her way.