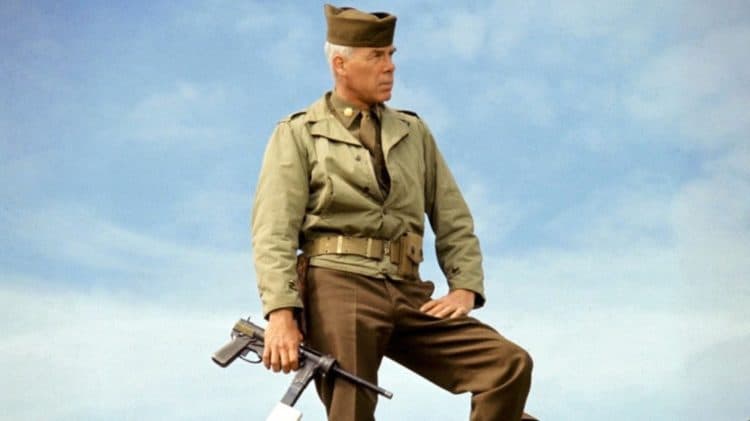 It's interesting to find out what you can about various actors since it kind of gives you some insight on who they are, were, and what motivated them. Lee Marvin was a great actor in his time but he was also much more than this, and it's kind of surprising that he made his way to such fortune and fame since he was kicked out of school more than once for bad behavior. In a way though it does make sense considering that he didn't seem to be the type to back down to anyone or even take the kind of advice that would be needed to straighten someone out. That might have worked in Lee's favor since it did manage to keep him stubborn enough to not back down and not give up. As an actor he eventually became someone that was highly valued for his skills and his talent and his drive as well.
Here are five of his best movies.
5. The Wild One
When a biker gang comes to town it would seem that most people would think that nothing but trouble is going to be following on their heels since that seems to be the norm. When Johnny and Chino get into it though that only seems to be one spark among many that ignites the real trouble that starts to spill over since the gangs tend to be a little rowdy and less than receptive to the idea that they're causing a bigger problem than they can see. Quite honestly this is tame considering how many shows and movies have been brought to light when it comes to motorcycle gangs and their activities. But it was a different era after all.
4. The Big Heat
A lot of cops will only take so much corruption in their department before they finally just give up and decide to go out on their own. Bannion is the type of guy that's willing to stand up for what he believes in, even when it comes with the risk of his life. When he keeps pushing about a certain case however it would seem that the stakes are only going to keep being raised as he pushes harder and harder against the elements that are attempting to scare him away from his path. But when he continues to push and push and finally shows that he's not budging things tend to unravel and those he's after finally fold.
3. Cat Ballou
Lee had the chance to play two different parts in this movie that were both kind of impressive since one character was a gunfighter that had to be drunk to be at his best, while the other was a ruthless killer that was his brother it was later discovered. The whole story is predicated around the idea of Cat, who upon realizing that a money-hungry corporation is trying to take her father's ranch from him decides to fight back and take justice into her own hands. Along with those that are willing to help her however she manages to strike back at those that are trying to ruin her family, but almost to very disastrous results.
2. The Man Who Shot Liberty Valance
Some people only understand the application of force and what can be gained by it, such as Liberty Valance. He keeps the town of Shinbone under his iron grip of fear for quite some time as no one is willing to stand up to him and are more than willing to just let him have his way. But when one man decides to stand up and show that he's not afraid of Valance things do start to change. While it's obvious that he's not the gunfighter that Valance is, the fact that he shoots Valance dead in a duel is still what people look at and what they respect since the removal of Valance is the best thing that's ever happened.
1. The Dirty Dozen
When you assign military convicts to a mission there's a good chance that things are going to go awry, but given that they might have a second chance at life if they succeed some of them might take it seriously. Still, one can't help but think that the mission was put in serious jeopardy from the start since depending on those that don't have much to lose seems like a very bad idea. But while it might not be the most well laid plan things do go fairly well since at least a few of the members managed to make it home in one piece, more or less. It was a pretty good movie to be quite honest.
Lee Marvin is one of the legends of cinema and earned his place in the history books, without a doubt. If you haven't seen any of his movies it might be time to look one of them up.