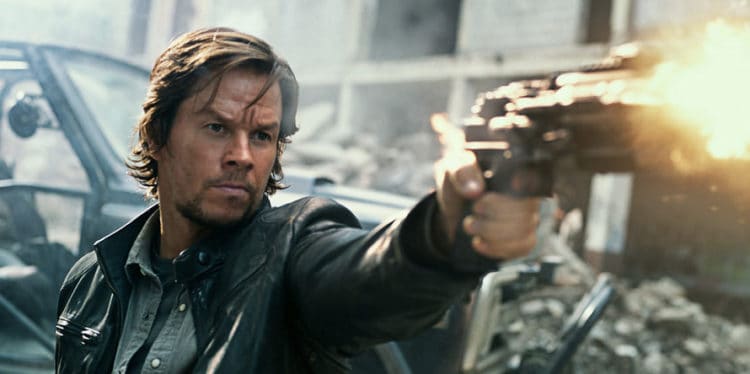 The latest of the "Transformers" franchise was released this week. "Transformers: The Last Knight" contains all of the action that we expect from the movie series with the addition of all IMAX 3D configuration throughout the film. Director Michael Bay is known as a "difficult" director to work for. One actress compared Bay to Hitler. Bay is well known for his high action films including "The Rock" and "Armageddon". With a big budget and a stylistic mind, Bay is expected to take action to a new level in his films. This includes high explosives, quick editing cuts, 3D effects and a thin script. According to other film makers, actors and set assistants, Bay is simply intense and always has a plan to make a scene bigger and better. He's also sensitive and funny. Bay can laugh at himself. He appreciates the terms applied to him including "Bayed".
"Transformers: The Last Knight" takes a twist from the last 4 Transformer movies. This film goes through time as we realize the Transformers and Auto-bots have had a historical effect on humans. Michael Bay says "Transformers: The Last Knight" may be his last although their are more than a dozen more movies sketched for the franchise. Here are some funny moments from the set of "Transformers: The Last Knight".
Bay comes to set like a tornado
Actor Josh Duhamel who plays Col. William Lennox returns as the US Army Colonel and member of the "Transformers Reaction Force". Duhamel admits to being afraid of working with Michael Bay when he started working with Bay on Transformers in 2007 because of Bay's reputation for being tough to say the least. Duhamel can now laugh at his fear. He even jokes about a day set to film a major battle scene in the New Mexico desert in "Transformers: The Last Knight". The cast and crew were set to shoot the intense scenes when Bay showed up 4 hours late. Bay just barreled onto the set in a 4 wheeler with a megaphone shouting orders to the cast and crew. Duhamel says you just have to laugh at Bay's late entrance.
Mark Wahlberg let loose
Mark Wahlberg plays Cade Yeager in the last 2 Transformers films. The put upon father is just trying to protect his daughter when he gets caught up in the Transformer battles. Wahlberg finds it hilarious the way Michael Bay directs. Given its an action film, its not that surprising, but Wahlberg isn't always prepared for Bay's direction. In "The Last Knight", Wahlberg recalls a scene where he was to drive a Lamborghini at high speeds. A Miami highway was closed for the shoot. With several cameras attached to the Lamborghini, Bay directed Wahlberg to drive as fast as he could. Wahlberg can laugh now when he realizes he was driving 180 mph over a bridge.
Water blasted
Laura Haddock plays Oxford University English literature professor Viviane Wembly in "The Last Knight". Her first day on set makes her laugh. She was surprisingly blasted with a water canon. The incident was not intentional. However, Michael Bay was directing and counted "3, 2, 1" when the crew member handling the water canon mistakenly thought he was directed to shoot it at Haddock. It was quite a first impression of what you can and cannot expect working with director Michael Bay.
"I got Bayed"
Josh Duhamel recalls another funny moment on the set of "Transformers: The Last Knight". He watched as an assistant to Mark Wahlberg was yelled at for talking to Wahlberg. Duhamel said it was like a kid getting called into the principal's office. The best part of the altercation was when the assistant turned around to the cast and crew afterward and excitedly said "I got Bayed", the term used for a confrontation with Michael Bay.
What is Michael Bay really like on the set?
Most actors and film crew that have worked with Michael Bay agree that he's a genius when it comes to filming action movies. After all, "Transformers" is an exciting film franchise filled with the latest technology and thrilling action scenes. Bay will come to set at any given time with ideas to make scenes greater. Bigger explosions, bigger computer generation and bigger effects are always Bay's goal. He is an intense director but listens to others and finds as much humor on set as his co-workers.