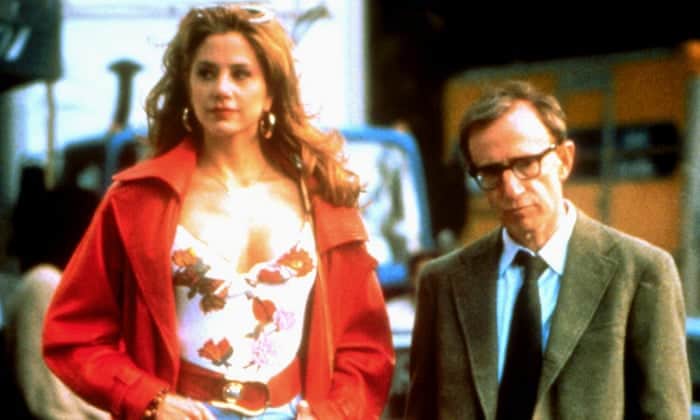 Mira Sorvino has put up some truly memorable performances in the past that you can't help but agree are nothing less than great, but there are a few movies in her career that some people would like to forget largely because they didn't do much. That being said though she is an award-winning actress and the respect that's due to her is well earned and has elevated her beyond any talk that might downplay her talent. It would seem that she hasn't really done much in the recent past though she's still been working. Her skill on screen has been nothing short of outstanding since despite the fact that she's starred in a few less than great movies she's always been on her game and managed to turn in a performance that makes it kind of frustrating when some of her movies haven't really gone anywhere.
Here are some of her best movies.
5. Romy and Michelle's High School Reunion
Romy and Michelle are the two ditzy girls in high school that are just smart enough to survive but don't seem to have a lick of common sense between them at times. The fun part of this is that while they're not always fully self-aware they are intelligent enough to take care of themselves. The trick is that they're the type that have a very distinct sense of fashion that's loud, in your face, and not at all apologetic about it, which is pretty fun to be honest. But when they go back to their high school reunion thinking to show off how far they've come in life, they realize that they really haven't come that far and have to try and come up with a person narrative that will impress their former classmates.
4. Mimic
This is what happens when people tamper with something that is complex enough to have survived for untold generations by adapting to some of the worst conditions in the world. While the Judas bug did manage to kill off the roaches that were causing a disease that had claimed one child after another, they also defied all expectation and began to thrive, exceeding their limited lifespan and evolving to mimic a different kind of prey. Think of a cockroach the size of a human being that can effectively mask itself in the guise of a person, then think about how quickly they can breed, and how many at a time. Yeah, creepy.
3. Mighty Aphrodite
This is the movie that turned her into an Academy award winner and someone that had gained the kind of attention that many people in show business would kill for. Acting as a woman who is a prostitute and a porn star whose child was adopted by a loving couple she is at first resistant to the father's attempts to help her find a more fulfilling life. When she begins to realize just how good of a life she could have however she starts to change and eventually finds someone that she can connect with, after having sex with the man that's trying to help her. Near the end of the movie they meet again and she can't help but thank him for everything he did.
2. The Replacement Killers
Playing the part of a forger that knows her way around a gun and knows how to survive seems to suit her since Mira turns in a performance in this movie that's nothing but great as she acts opposite of Chow Yun Fat, who is arguably one of the best action stars in the world. Despite being antagonistic throughout a good part of the movie she's still the kind of ally you can't help but think is one of the best to have since she knows her stuff and is more than capable when it comes to staying alive. Plus, she happens to know a few people on the wrong side of the law that are helpful even if they're not trustworthy.
1. Summer of Sam
Based around actual events that happened back in the day, this story has more to do with the mental and emotional breakdown of those involved in the neighborhood that had to deal with the terror that the Son of Sam murderer brought about. Mira was a rather tragic character since her equally tragic husband was slowly losing his mind and his integrity as he continually cheated on her and tried to cover it up, even as he had to deal with the idea that his best friend might be the Son of Sam killer. All in all this was a crazy movie that didn't get a lot of attention but should have since it was representative of an era in which paranoia was still at its peak and people made snap judgments with very little evidence.
She's been a great actress thus far in her career, and it'd be great to see if she came back and started taking the lead more often.