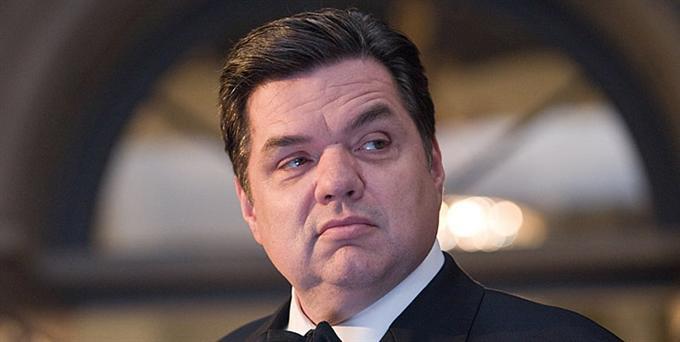 Ever get the feeling that Oliver Platt seems to play the support or sidekick characters a lot? It seems to be where he's really good since he gets a lot of the quick, witty lines that he snaps out at a moment's notice when he needs to. Plus, his characters aren't really ever the worst in the story but he does tend to play roles where he might not be the all-around good guy but he does have redeeming qualities, or he's the good person that has the capability to be either a jerk or a best buddy. In other words he's a very versatile and enjoyable actor that has been around for quite a while and has been entertaining people for pretty much the whole time. He has a lot more than five best movies but with some serious thinking it was possible to pare them down in a manner so as to give some of his best performances. It was a hard pick really since he's got so many great roles.
Here are his five best movies.
5. The Ice Harvest
For having so many famous names to draw upon for talent and a great story, The Ice Harvest isn't known to many for some reason. Oliver turns in a performance as the constantly drunken character of Pete, the best friend of the story's main protagonist, Charlie. Pete has absolutely no shame and insists on introducing Charlie as a mob lawyer wherever they go, much to Charlie's chagrin as he likes to keep what he does on the down low. The movie is filled with enough dark humor and seriously messed-up moments to make it great, but like I said, for some reason it just didn't seem to resonate with a lot of people, though it's great all the same.
4. Ready to Rumble
Nathan Rabin from AV Club obviously didn't like this movie and unfortunately he's not the only one, but if you think wrestling fans were openly offended by this keep in mind that those who followed WCW are probably well over it by now. That being said, one has to consider that wrestling itself is mostly fiction as far as the story lines and a lot of the physical punishment goes. There are definitely accidents and the performers go to great lengths to entertain the audience, meaning that they do get hurt on occasion and push their bodies to their limits. But when used in satire it would definitely seem that if you've got a working funny bone that this would be entertaining and insanely funny.
3. Indecent Proposal
How many people out there have a spouse that might seriously hurt them if they agreed to this? Some people would rather hit rock bottom before they'd willingly let their spouse spend a night with someone that obviously covets them for one reason or another. But seriously, how much of a bad reputation do lawyers need in movies since in this one Platt plays a man that actually seeks to convince his friend that he did the right thing, and then goes on to say that he could have gotten him double. Plus, there's the matter of his fee that comes up at the end of the call, which is another mark against anyone's lawyer no matter how good or bad they are.
2. Diggstown
Hal Hinston of the Washington Post didn't exactly give this movie a glowing review but he did seem to think that it was worth making. When a con man comes walking into Diggstown, where just about anything and everything can be bet on it seems, he decides to tangle with the man that owns the town and in doing so begins a long con that involves not only his partner in crime that is there to take the bets, spread the information and set the hook, but also the boxer that doesn't trust him for anything. By the end of the movie we see that the best thing to do when trying to con a con man is not get involved at all.
1. Lake Placid
You might be surprised at this entry but honestly it's here because it's quite simply one of his most noticeable roles and one of his best since he gets to just cut loose and be the fun-loving kind of guy that he's played before. His character seems like kind of a jerk but he is an expert when it comes to crocodiles and as such he's a valuable if somewhat arrogant asset that acts as a hindrance as well as a help. That's the fun thing about Platt though, each one of his characters tend to have their unique strengths, but they're also bound to become troublesome once or twice within the length of the story.
With that in mind though it's why a lot of us tend to like him.