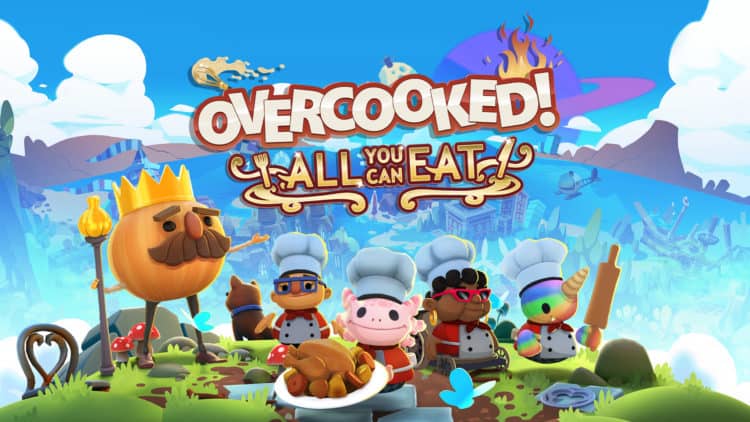 When the Playstation 5 was announced the gaming world drooled. The graphics looked amazing and Sony boasted about its performance being able to reach 4K graphics and 120 FPS. Console gaming as we knew it was changed forever. Its launch was hectic. A shortage of units but thankfully no shortage of games. We're here to see which games stood out from the pack.
Marvel's Spider-Man: Miles Morales
Miles Morales made a splash with his introduction in the original Marvel Spider-Man. As players, we hadn't expected Insomniac to bring in a new spidey in the very first installment of the game. Well, they did, and then they gave him his own game. Insomniac describes Miles Morales as a game where "In the latest adventure in Marvel's Spider-Man universe, teenager Miles Morales is adjusting to his new home while following in the footsteps of his mentor, Peter Parker, as a new Spider-Man. But when a fierce power struggle threatens to destroy his new home, the aspiring hero realizes that with great power, there must also come great responsibility. To save all of Marvel's New York, Miles must take up the mantle of Spider-Man and own it."
It showcased the power of the PS5 with the lighting effects and speed that came with Miles' powers. It is a must for any Playstation 5 owner. There is also a deluxe edition that features Marvel's Spider-Man: Miles Morales and Marvel's Spider-Man Remastered. Insomniac went ahead and upgraded the already fantastic Marvel's Spider-Man and improved it so that PS5 owners could enjoy the Peter Parker storyline with the same graphical prowess and beauty as Miles Morales. We're excited to see more from Marvel's Spider-Man and where Insomniac plans to take the story.
Bugsnax
Bugsnax was one of the biggest surprises of the PS5 launch. It featured a story whereas a journalist you land on a mysterious island you are what you eat, literally. An invitation to a mysterious island where your body changes with the bugsnax that you eat, not to mention the disappearance of half the town. Young Horses describes it as a game that " takes you on a whimsical adventure to Snaktooth Island, home of the legendary half-bug half-snack creatures, Bugsnax. Invited by intrepid explorer Elizabert Megafig, you arrive to discover your host nowhere to be found, her camp in shambles, and her followers scattered across the island alone… and hungry!" It's a surprisingly engaging story and one of our biggest surprises of the year. It's a must-have adventure for any PS5 owner although don't expect it to be groundbreaking in terms of graphical power. It is still an incredible story that should definitely be experienced.
Astro's Playroom
The Playroom is a fun take on what it would be like if Astro was thrown into an interactive PlayStation museum. Playstation describes it as an adventure where you "Take control of ASTRO and feel the world through your DualSense wireless controller. Every step you take, every jump you make and every enemy you defeat are expressed in ways never felt before thanks to new, cutting-edge vibration technology. Take time to enjoy the many hidden references to PlayStation® console history and collect timeless artifacts to display in your beloved PlayStation Labo!". It's an ode to PlayStation basically. It features moments and Easter eggs from every generation Playstation has ever released. The new DualSense is also showcased in a very nifty way that allows you to see all the capabilities it has a next-gen controller. The haptic feedback is a big one that Sony has been trying to push. It's a controller that gives players a chance to feel a little bit more realism in their hands. For us, it's a must-play for any Playstation owner. Pair this with the fact that it is free to play and there are really zero reasons that you shouldn't be playing Astro's Playroom.
Demon Soul's
Demon Soul's was one of the most critically acclaimed games of the Playstation 3 era. It started a movement and slew of games that tried to mimic its incredibly challenging but rewarding gameplay style. Nowadays when referring to a game like this most people call it a souls game. Yeah, it was that kind of impact. Bluepoint Games assisted Sony in launched a complete remake for Demon Soul's on the PS5. It was basically the same storyline but with updated graphics and improved gameplay elements. It was huge. Gamers had been asking for a Demon Soul's sequel or remake for ages so now with this remake out of the way one can only hope that the next step in the process is a Demon Soul's 2.
Sony describes it as "In his quest for power, the 12th King of Boletaria, King Allant channeled the ancient Soul Arts, awakening a demon from the dawn of time itself, The Old One. With the summoning of The Old One, a colorless fog swept across the land, unleashing nightmarish creatures that hungered for human souls. Those whose souls were stripped from them, lost their minds – left only with the desire to attack the sane that remained. Now, Boletaria is cut off from the outside world, and the knights who dare penetrate the deep fog to free the land from its plight, are never seen again. As a lone warrior who has braved the baneful fog, you must face the hardest of challenges to earn the title "Slayer of Demons" and send The Old One back to its slumber."
Overcooked: All You Can Eat
Overcooked: All You Can Eat is a culinary masterpiece. It puts you and up to three friends in a culinary world where you'll need to saute and season your way into saving the world. We love it. It's chaotic and over the top madness that will have you and your friends screaming at each other through laughter. Both Overcooked and Overcooked 2 have been remastered and upgraded to allow PS5 users to experience the world like never before. It's a must-play for any PS5 owner that is looking to have a fun game to play when having guests over. You can play through the full story with the help of your friends so there really is no reason to skip out on this adventure.
Its full list of features include:
Over 200 levels of culinary chaos
Seven new levels
Three new chefs
60 FPS gameplay in stunning 4K resolution
Faster loading times
Brand new trophies and achievements