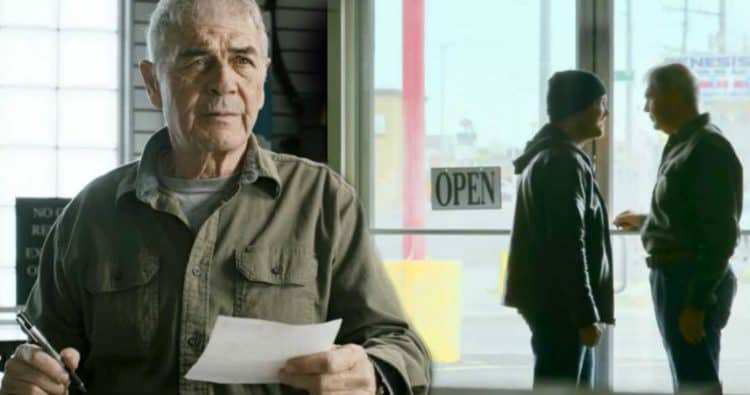 Hollywood lost another popular and well-known face only a few days ago as Robert Forster passed away. The aging actor is well-known for a lot of different roles throughout his long career and it came as mild shock to many that he'd passed. Though not quite as prominent as some of the newer faces or even some of those that he's worked with over the years, Robert was easily a solid and very dependable actor that could be counted on for a great deal of support in whatever movie or show he appeared in. In recent years he'd been part of the Last Man Standing cast, acting as the father of Tim Allen's character in a kind of goofy but likable manner. His career includes a great deal of accolades and has, over the years, been seen to evolve more than once as he managed to star with some of the biggest names in Hollywood. It goes without saying that he'll be missed.
Here are the five best movies from his career.
5. Medium Cool
Philip French from The Guardian is accurate in saying that this movie has kind of a radical theme since the main character is engaged in the madness of the movie in a way that's eerily familiar in this day and age. In fact if you look close enough you could possibly say that this might have been the inspiration, or at least the catalyst, for a movie like Nightcrawler to come out since Forster's character is the type that surveys and takes pictures of the scene but doesn't seem inclined to help out. It's ironic then that near the end of the movie when he crashes his car and kills the single mother he's been seeing that someone takes their picture and then drives off without trying to help.
4. The Black Hole
There's something about a black hole that's almost mesmerizing to some people since the phenomenon has been said to be one of the most destructive forces known in nature and is still not fully understood by scientists no matter how much research has been done. That's likely why even back in the 70s and today there really aren't a lot of one hundred percent guaranteed answers about the things that we happen to know about. But flying a ship through one seems to be a bad idea since there's a lot of research that seems to suggest that it would absolutely destroy anything entering its vicinity and would annihilate anything that gets sucked into it.
3. The Big Take
It seems that a lot of times when Hollywood and the chance to make a movie is brought up as a subject in any movie it tends to go off in a bunch of different directions and a lot of them can lead towards deception and eventually murder for one reason or another. This movie seems a bit confusing unless one pays attention but if you sit down and keep your eyes glued to the screen for the duration it's bound to make a lot more sense considering that it does feature a decent cast and it does manage to provide some quality entertainment. That being said however it's definitely a movie that might leave some people a bit confused.
2. El Camino
Alan Sepinwall of Rolling Stone has, along with many other people at this point, lauded El Camino as a continuation of the triumph of Breaking Bad and he's not wrong for doing so since the story of Jesse Pinkman wasn't meant to end quite so abruptly. But as Jesse quickly finds out, running from the law isn't as easy as it used to be, and when he tries to pay off the guy that's an expert at relocating people he finds that the individual wants even more since he was a no-show the last time. That kind of leaves Jesse in a bad spot, but thankfully he finds a way to make it work, as that's what Jesse does, he survives.
1. Jackie Brown
In movies where people are willing to doublecross one another in order to get what they want it's always a matter of who's going to provide the final twist that will make the audience believe that they knew what was going on the whole time. Jackie is of course at the center of this as she wants the money that Ordell has coming and is more than willing to burn him in order to get it. But Ordell being the paranoid individual that he is things get heated quickly and eventually one body falls, then another, and then another as Ordell comes closer and closer to getting back at Jackie for crossing him. It's a pretty fun ride to the end of the movie, but the ending does leave some folks kind of wanting something different.
Rest in peace sir, you'll be missed.