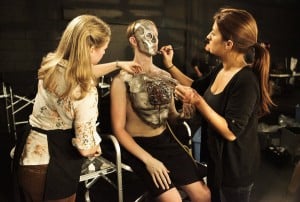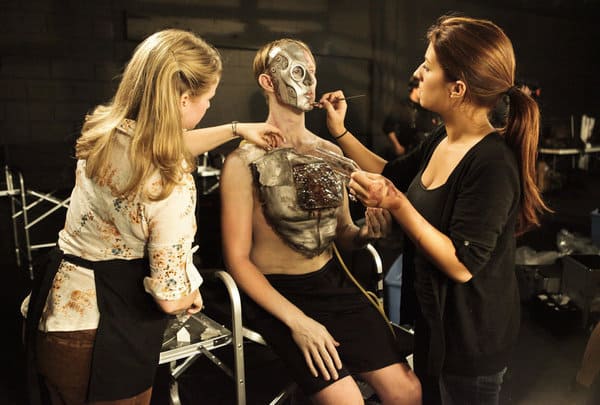 Growing up, I found the art of special effects to be very fascinating. Â Just the idea that they could create monsters out of thin air always impressed me. But if you were a fan of special effects, there was not much you could do to learn more about the craft. But then, SyFy launched Face off. A show that pits young special effects artists up against one another to see who is the best. We are now four seasons deep, and the show is truly spectacular. But I have one question, why aren't you watching it?
Face Off is a reality show, but one quite unlike any other on TV. First of all, there is NO backstabbing. Everyone is kind to each other, and there is NEVER (literally, never) any drama between contestants. Every now and then they will pair some people up who may disagree about a direction to go with a makeup, but outside of that, these people are quite civil to one another.
Second, Face Off deals with none of the behind-the-scenes drama. As a matter of fact, it doesn't even go back to the house with the contestants after each challenge. The show focuses solely on the makeup they make in the time they make it. So if so-and-so is hooking up and its causing drama, we see none of that tomfoolery. Instead, we get to see what these people can do when they get various challenges thrown at them. Â Such a nice change of pace from the normal "reality TV" we get force fed in our modern world.
Last night, for example, they had to crate a dark elf. Yes, it ended up being as awesome as it sounds.
Come on, what kind of nerd WOULDN'T love this show? On top of that, everyone is always civil to one another, and seeing just what goes into some of these makeup jobs is awe-inspiring. So seriously, Face Off is the best show not enough of you are watching, and I hope this article changes that.