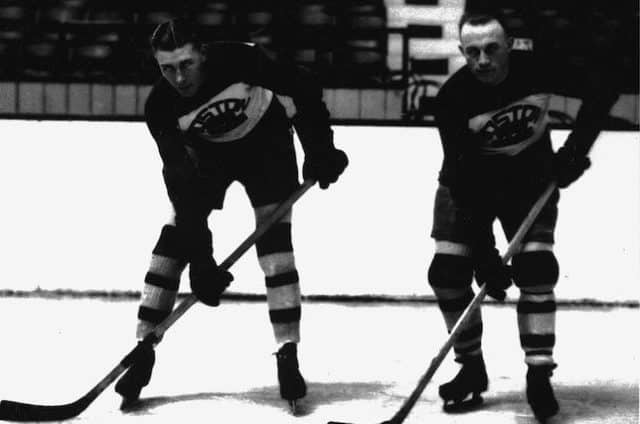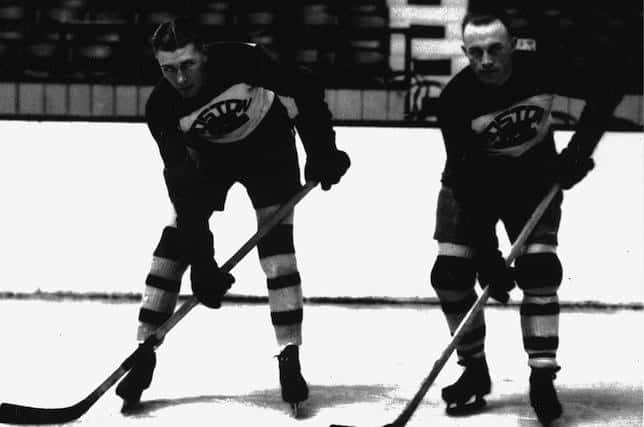 Eddie Shore's professional hockey story might be one of the best of all time, but it might also be a testament to just how tough and dedicated one person can be. The amount of trouble he went through to get to a must-win game for the Bruins is nothing short of man vs. nature on a scale that's not monumental but is still very impressive when you take in just what he had to accomplish to reach the Windsor Hotel. Once you hear his story you might think twice about how tough you think you are and wonder if you could pull off the same stunt.
Now keep in mind this was back in 1929 when the conveniences we have now weren't available. There was no easy bailout if a guy was on his way to a hockey game and had missed the train. It all started when Ross was en route to train station and his buddy's car broke down. Shore did his best to fix the engine but was unable to do so in the time he had left, so he hoofed it as much as he could but was too late to catch the train. Worse yet, there was no flight that would be outgoing thanks to a Nor'easter that had come in and cancelled any chance of taking to the air. Plus, the soonest train that he could hop on would be arriving well after the game was over.
Luckily for Shore he found a cabbie willing to go the distance with him to Canada and for $100 dollars, which was big money back then, he hopped a ride and away they went. It wasn't too long though before the cabbie was almost begging Shore to return to Boston since the driving sleet had quickly turned into a blizzard. Despite having found a service station to put chains on the tires there were no paved superhighways, no road patrol, and the car didn't have a defroster, so the windows kept icing up as Shore and the driver made their way along.
That wasn't going to stop Shore though. The window design for the cab was one that allowed Shore to lever the top half of the window open so that he could see. At that time the blizzard had frozen the wipers and snow had been allowed to pile up to block his sight.  Worse yet the first set of chains broke as they were going over the New Hampshire Mountains, but thankfully Shore found a construction camp that fitted them with a new set of chains.
Tragedy almost struck again though as they ran off the road into a ditch. Not one to be daunted by this, Shore started walking and found a farmhouse and a farmer willing to hook up his sleigh to get both Shore and the cabbie to the train station where they caught the first train to Montreal. After arriving Shore made his way, half-frozen, to the Windsor Hotel, where he collapsed in front of his manager, his body almost completely frozen.
That didn't stop him from playing all but four minutes of the game however as he spent four minutes total in the penalty box. He scored the teams only goal, giving the Bruins the win.
Now THAT is one tough fella.