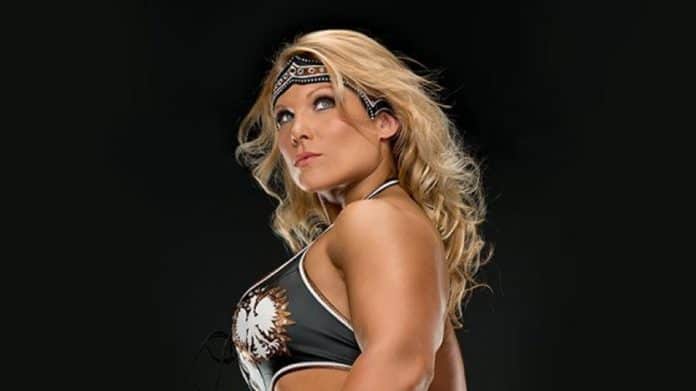 Some of these facts might be well-known to WWE fans that have been following Beth Phoenix, or rather, Beth Copeland, for quite a while, but the average reader might not know all that much. Beth is at this time still fairly active in the WWE but it's not known for how long since at this point she's only a couple years shy of her 40th birthday and despite being in great shape and seeming as though she's enjoying where she's at, time doesn't just stand still or rewind when it comes to wrestlers. Her time in the ring has been extensive since about the year 2000, minus the time she was away of course, but people's memories are long enough that she was welcomed back with open arms once it was deduced that she would in fact be making her way back down the ramp and into the ring. The fact that she partnered with Natalya is just icing on the cake since a lot of people can remember when Beth was one of the most dominant forces in the ring and was determined to prove it every time she stepped through the ropes.
Here are a few things about Beth you might not have known.
10. She broke her jaw shortly following her debut on RAW.
This goes to show that she and many other wrestlers in the WWE are a lot tougher than people might think since accidents do happen now and again, but the show still has to go on. Unless it's something serious enough to require immediate attention the wrestlers will keep going, and she did, finishing out with a win before seeking medical attention.
9. She's married to Adam Copeland.
Most fans still know him as Edge, but the two married in 2016 and have two daughters together. This isn't something that gets posted all over the place but fans that are dedicated to their favorite wrestlers do tend to know things like this.
8. When she was 11 she fell in love with professional wrestling.
She won a contest to go and see a professional wrestling match and that was when she got stars in her eyes and decided that this was what she wanted to do. From that time on her goal was to make it to the big time and make something of herself in the world of wrestling.
7. She was the first female wrestler at Notre Dame high school.
History kind of takes things like this and says 'hurray' before moving on, but this is the kind of thing that sticks with a person throughout their life since, quite honestly, it is a big deal and a sign of change that is sometimes needed.
6. Beth was the inaugural champion for GLORY wrestling.
WWE is not the first spot she landed in since she had a ways to go just like every other wrestler when it came to proving that she was talented, capable, and worth the effort of taking on as another wrestler in WWE's stable. She wrestled for OVW at the same time she was wrestling for WWE as well.
5. Eventually she was pushed as one of the most dominant divas in the WWE.
Even now when you take a look at her Beth seems to leave a lot of the other divas kind of wanting when it comes to the sheer power that she holds in her frame no matter that a couple of them tower over her. This woman is built solid and is just flat impressive.
4. In 2012 she decided to leave the WWE for family reasons.
Geno Mrosko of Cage Side Seats has reported that Beth had other things she wanted to do with her life and family was a big part of it since she wanted to spend more time with her husband and kids. One thing people need to realize is that wrestling is the kind of job that takes a person all over and doesn't allow for a lot of time off.
3. She's the youngest woman to be inducted into the WWE Hall of Fame.
In her late 30s this is a huge accomplishment since the WWE Hall of Fame hasn't seen a whole lot of inductees that have been this young and her husband Adam is also one of the younger members since he too was inducted a while back.
2. She considered training in Stu Hart's Dungeon.
The only reason she didn't make the trip was that she figured that she needed somewhere closer that was more accessible to her. Interestingly enough she was trained by a couple of men that trained in the Dungeon so she did get some of the same benefits.
1. In terms of size she's not really that big.
No joke, she only stands about 5'5″ so anyone at 6′ or more is kind of a giant to her. But don't let that fool you, it's too obvious that she can fling bigger people around without much of a problem.
The Glamazon is still one of the fan favorites in the WWE.