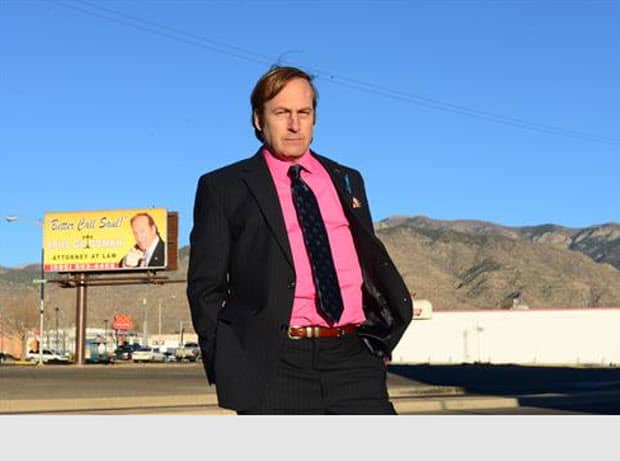 I remain skeptical about Better Call Saul being a good idea, and possibly being the "Joey" that somewhat taints the memory of Breaking Bad's "Friends," but that said, I really want to see what they do with it since it is going forward. But it seems like they may not even know yet.
We first heard that the show was going to be a prequel, firmly set before the events of Breaking Bad when Saul had never met Walter or Jesse. But now? That might not necessarily be the path they're going down. This is from Odenkirk himself via IGN:
"Well, I've talked to Vince (Gilligan) and Peter (Gould), who are writing and creating the series, about this and I've said that a lot of people do want to see what happens to next to Saul. So, I don't know what they're going to do. I know they've talked about prequel, but they've also talked to me about sequel, and they've also talked to me about a mix of prequel and sequel."
As we know from the finale (spoilers) Saul ends up "disappearing" with a new identity after getting too embroiled in Walter White's drama. The show could explore what he did next in a new life, or now that Walter is dead, he could go back to his old one. And finally get Huell out of that room.
What say you, prequel, sequel or both?
[Photo via Ursula Coyote/AMC]