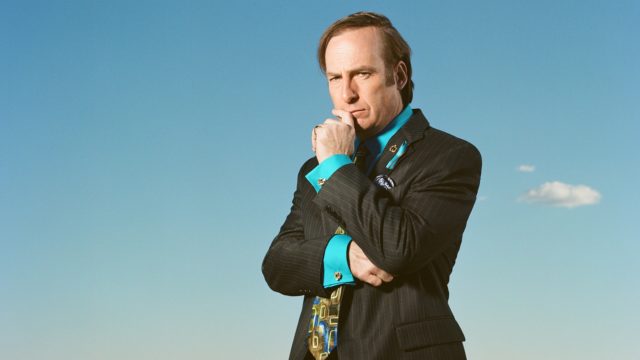 There are several reasons to follow Better Call Saul on Reddit but one among is probably the most important. It's a community where you can talk about the show to just about anyone and get the kind of feedback you might not get from talking about it to anyone else. Let's face it, not everyone watches the show and therefore wouldn't understand what you're talking about. Or it's possible that some people watched Breaking Bad and limited their fascination with Jimmy as it pertained to that show. It might blow your mind but not everyone has enjoyed the spinoff show and some feel that he should have been left as a supporting player on Breaking Bad. But of course that's only an opinion and Reddit is one of those places where there are enough opinions that you can pick and choose from, which means you don't have to listen to all of them.
The great thing about sites like Reddit is that the community that exists there is bound to have something in common with any fan of the show and could possibly give feedback and hints as to what someone might have missed or the meaning to something that another person might have misunderstood. Back in the day such sites didn't exist and a person would have to hope and pray that another individual watched the same shows as they did so that they would have something to talk about when it came to TV. But of course back in the day people didn't talk about TV shows quite as much and as a result this kind of thing would have been seen as kind of silly. But in the modern day folks want to know that their neighbors and friends online are enjoying the same material they are and can talk about it in a rational and reasonable discussion that might open up new venues into the show that people hadn't thought about before.
There are literally dozens upon dozens, if not hundreds, of threads that can be followed on pretty much anything to do with the show. It doesn't matter if it has to do with the beginning, with one individual character, or with the entire layout of the program, there will be something for every fan to discuss and get into when it comes to this platform. The great thing about sites like Reddit is that there really isn't much of a limit as to what you can talk about so long as it pertains to the show. If you go off on a wild tangent it might be best to explain yourself before getting too far out into left field so that people can follow your line of reasoning and figure out where you're going with the discussion. Otherwise it's pretty open and should be the kind of thing that many people can get it on and enjoy.
And if you're not a fan and would like to get into the show this would be a good way to go about it as well. Learning all you can about what's happened in the show and what to expect can be a good primer for getting into it.