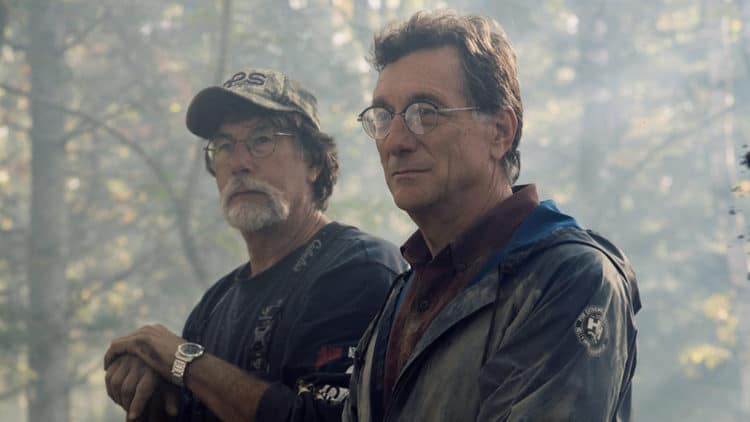 When The Curse of Oak Island debuted in 2014, viewers were excited to follow brothers Rick and Marty Lagina as they searched for buried treasure on the infamous Oak Island. Over the years the brothers have continued to come up empty handed, but viewers are still enjoying the ride. Now viewers can go on another treasuring hunting journey thanks to the spin-off series, Beyond Oak Island. This show maintains the mysterious essence of the original while adding lots of twists that will keep viewers excited, entertained, and educated. If you're looking for a new show to add to your rotation, this could be it. Keep reading for 10 things you didn't know about Beyond Oak Island.
1. The Show Doesn't Only Focus On Oak Island
As the name suggests, Beyond Oak Island will take viewers far beyond the borders of the island to completely new places. The show focuses on different stories of hidden treasure and interviews some of the people who have been dedicated to finding those treasures.
2. Rick And Marty Remain The Stars
If you're a fan of Rick and Marty, you'll be happy to know that they haven't gone anywhere. Although their role in Beyond Oak Island is a little different than their role in the original series, they are still very important parts of each episode. They are essentially the hosts/narrators of the series.
3. The Show Takes A Deep Dive Into History
Whether or not you believe that stories of ancient buried treasure are true, the reality is that these stories are a big part of history. In addition to focus on the treasure itself, Beyond Oak Island also educates viewers on the backstory of each of these stories and their place in history.
4. There Are Reenactments
The Curse of Oak Island is a more traditional reality show, but Beyond Oak Island also has some scripted elements in the form of reenactments. According to a description of the show found on TV Showcase, "Historians and reenactments help tell the tales of the notorious figures who left these riches behind."
5. Show Extras Can Be Found On The History Channel Website
Have you ever gotten so into a show that you wanted to keep up with it beyond just watching each week? If you ever start to feel that way about Beyond Oak Island, the good news is that show extras and clips are readily available for you through the History Channel website.
6. You Don't Need To Have Watched The Curse Of Oak Island To Understand What's Going On
Although spin-offs usually take on a life of their own, there are some shows that are confusing to watch if you haven't kept up with the original. Fortunately, that isn't the case with Beyond Oak Island. Even if you've never seen an episode of The Curse of Oak Island you can still enjoy the show.
7. Viewers Will Learn About Famous Mysteries
If you're the type of person who loves mysteries and old stories, you'll definitely be intrigued by this show. Beyond Oak Island dives into some of the most well-known mysteries including pirate Jean Lafitte's lost treasure and Butch Cassidy's hidden gold. There are also some lesser known mysteries discussed on the show. Even if you're not well-versed in famous mysteries, the show gives you the perfect opportunity to learn.
8. There Are Already Fan Pages For The Show
Even though Beyond Oak Island is only in its first season, it has already built a massive fan base thanks to The Curse of Oak Island. Although it doesn't appear that the network has created any official social media accounts for the show, there are already fan pages on social media.
9. The Show Is Produced By Prometheus Media
Beyond Oak Island is produced by a production company called Prometheus Media which also produces the original series as well as several other reality shows. The company was in the headlines for continuing with production on some of their shows after a stay at home order was issued in California due to COVID-19.
10. There Is Footage From Current Treasure Hunts
The show may focus a lot on history but that doesn't mean there isn't any room for the present. Viewers will also get to hear from treasure hunters who are currently on the hunt for hidden gems. Not only does the show highlight the technical aspects of treasure hunting, but it also goes into some of the risks as well. In some cases, people have gone into debt attempting to find hidden treasure that may or may not exist.