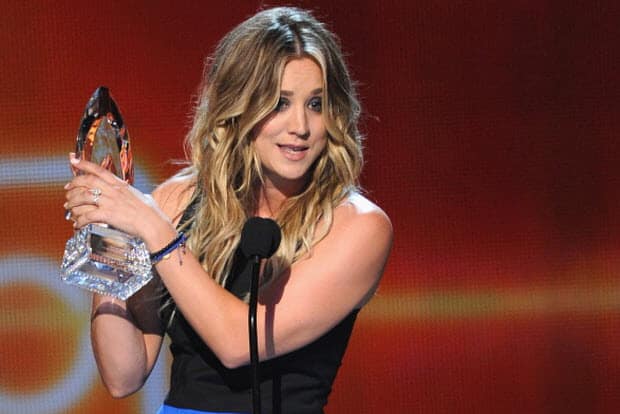 This should come as little surprise to anyone who has been watching the TV ratings boards the last few years, but CBS powerhouse The Big Bang Theory has just been picked up for three more seasons. That would be the #1 comedy's second straight three year pick up, which will bring it all the way to season ten.
Why is The Big Bang Theory worth such a long renewal? Deadline explains:
"The Big Bang Theory is head and shoulders above any non-sports series on broadcast TV and still posts year-to-year gains seven seasons into its run. Season to date, the comedy is averaging 19.79 million viewers in most current ratings ( up 4% from last season), and 6.1/19 in adults 18-49."
Now the talks turn to contract renewals for the cast. Currently, the three main stars, Johnny Galecki, Jim Parsons, Kaley Cuoco-Sweeting all get $350,000 an episode, but that's expected to rise to the "Friends" level of $1M. I don't think that's quite fair to the other two guys, Simon Helberg and Kunal Nayyar, who also appear in literally every single episode and have loads of lines. I think Helberg actually has more lines than Galecki or Cuoco in many episodes. We'll see what sort of leverage they all have.
[Photo via Kevin Winter/Getty]