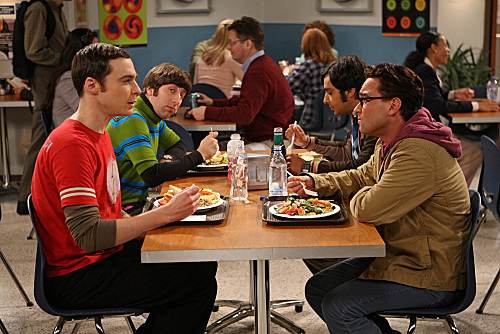 Sheldon's old nemesis, Wil Wheton, returns as a guest star in the October 13 episode of The Big Bang Theory. Sheldon and Leonard get invited to a party at Wil Wheton's house and Sheldon tells Leonard he has to make a choice: the Wil Wheton party or their friendship. Meanwhile, we learn that Sheldon doesn't understand the concept of bargaining when he and Leonard try to buy a replica sword at a comic book store.
Howard also gets an "out-of-this-world" opportunity, but Bernadette isn't very happy about it. Other guest stars for the episode include Brent Spiner as himself.
Below is a trailer for the episode. The second video contains three sneak peeks.