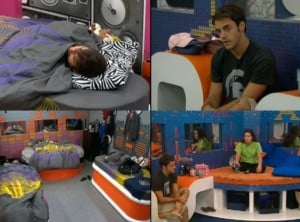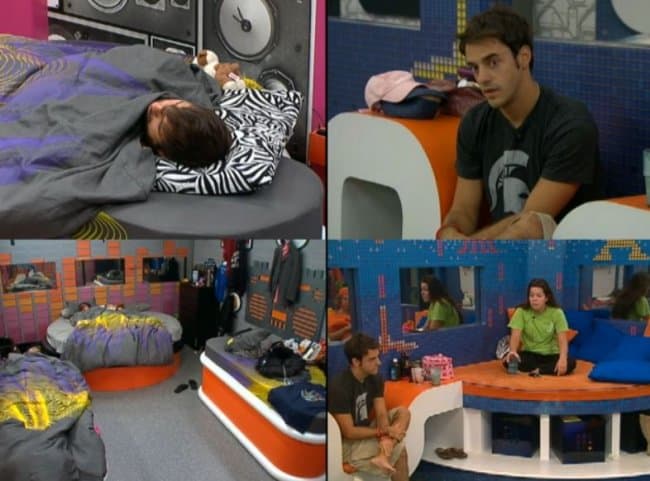 What a totally crazy week in the Big Brother house, if there was ever a case to be made for signing up to the live feeds it would be this week's events.  Yesterday's taped episode of Big Brother hardly gave a hint of what is actually going on, and I think that honestly people will be confused coming into tonight's live eviction.  Hopefully the hamsters will do a good job of bringing us up to date.  Here are a few updates on what is going on in the house:
First off, the most unlikeliest of alliances between Dan and Frank did happen, with Frank double-crossing Ian into tossing his veto, while convincing Jenn to pull Dan off the block and join her alliance.  Joe went into alliance with Frank, Dan, and Jenn, but, surprise surprise, that's where the fun starts.
The Status of Ian:  Ian has shown his true colors to everyone. First he stabbed the quack pack in the back by not removing either Danielle or Dan from the block, then he subsequently revealed, without much forethought, that he in fact did have a deal with Frank regarding the nominations.  So right now, nobody trusts him and he is considered public enemy number one.
Frank's Place on the Food Chain:  Frank is definitely someone a lot of the power players still want to get out.  Things are very tense for Frank at the moment.  Most of his alliances have been wishy washy at best, and nothing has changed there. His continued success at competitions makes him a formidable player, however with Dan stunning everyone by manipulating Frank into taking him off the block I would say Dan has garnered, appropriately, a Mike Boogie like status as a mental assassin in the Big Brother house and since Frank cannot compete for HOH a lot of focus is on trying to get Dan out.
Which Alliance is the Strongest:  Joe is pushing for an alliance that includes him, Shane, Britney, and Ian, which means he is for voting Danielle out.  Joe's feeling is that since Frank can not compete for HOH in the next two competitions that they would have two opportunities to take Frank head on.  Luckily for Frank there are bigger targets in the house and most of the object to this plan is because they could always back door frank.
The balance of power in the Big Brother house is literally an HOH competition away at this point.  If one of Frank's allies wins, you could very well see Joe's plan go down in flames and the house cook characteristically drift yet again to Frank's court.  Ian is also in a vulnerable spot, the hamsters can't hide their intent from him indefinitely.  When Ian is ultimately put up for nomination, who will he go to first to try to get his butt out of the fire?