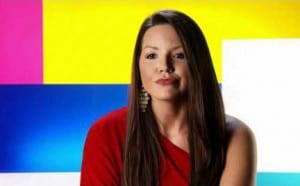 After Wednesday's surprise eviction and HOH competition, it is Danielle who now holds the power to decide who will be in the bottom three when Big Brother moves into finale week. But who will she choose?  We have the surprising answers for you below.
It's All About the Veto
Nominations are only half of the process, as many Big Brother houseguests have declared it's actually the Power of Veto competition that counts.  Not only can those on the block take themselves down, but an ally who wins POV can also take one of the nominees down and force the HOH to substitute someone.
So if Danielle were to nominate Dan and Ian, she would subsequently run the risk of being forced to put Shane up on the block.  If she put Shane up, she would probably be betting on him winning POV in order to backdoor another player.  You could say the risks are equal. So with that in mind.
Danielle's Nominations
Danielle nominated Dan and Ian, protecting Shane but also betting against the competition skills of Dan and Ian.  If either of them were to snag the POV, she would be FORCED to put Shane on the block and the saved nominee would most definitely vote Shane off.  Shane has been a target for some time, but his easy going attitude has helped to keep him off the block.
And About that Veto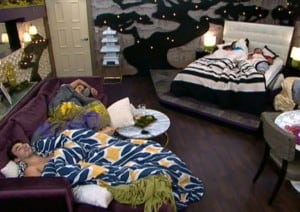 Danielle's bet paid off because as it turns out, Danielle won the POV and will not be using it to take either Dan or Ian off the block.  However, could Danielle's mindful game play up to this point be for nothing?  With Shane the only person voting to evict, his vote will no doubt mimic Danielle's wishes.
If Danielle is smart, she is looking at a Shane and Danielle finale, which be the best for us Big Brother fans as well. In that regard it is best to get rid of Dan, the most dangerous player, right now.  Danielle has a strange sort of devotion to Dan, though, despite being aware of his dirty tricks. If she lets him advance despite a Shane/Danielle final two deal on the grounds of nostalgia she is letting the fox into the chicken coup and could end up paying the price.
Watch Big Brother tonight at 9pm ET on CBS to find out who gets evicted!