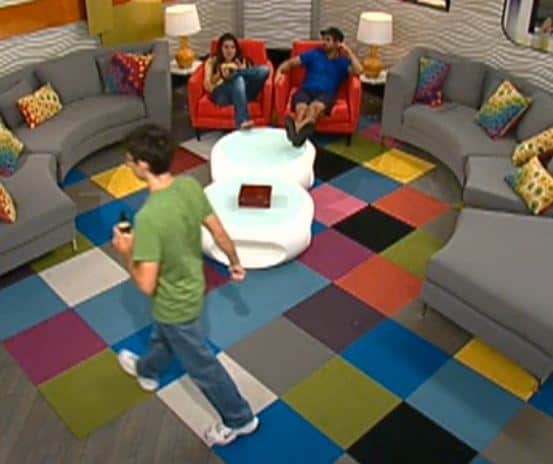 The feeds went to trivia, the Power of Veto meeting went down, and the Big Brother house is now a landscape of emotional apocalypse!  Since the feeds went dark during the meeting we won't know exactly what happened until Wednesday's episode of Big Brother, but it appears that Frank's plan is commencing and the playing field has once again been shaken to the core.  Here's the highlights:
First, Dan is off the block and Britney is up.  Frank is now working Britney, along with Jenn, telling her he will work to make sure she stays.  That would leave the alliances like this:
Alliance One:  Shane, Ian, and Joe.
Alliance Two:  Frank, Dan, Jenn, and Britney.
On the Ian side of everything, Ian is acting openly like he controls the game.  Talking about what he is going to do and how he is going to get Frank out for 'betraying him.'  Of course Ian is simply laying in the bed he made,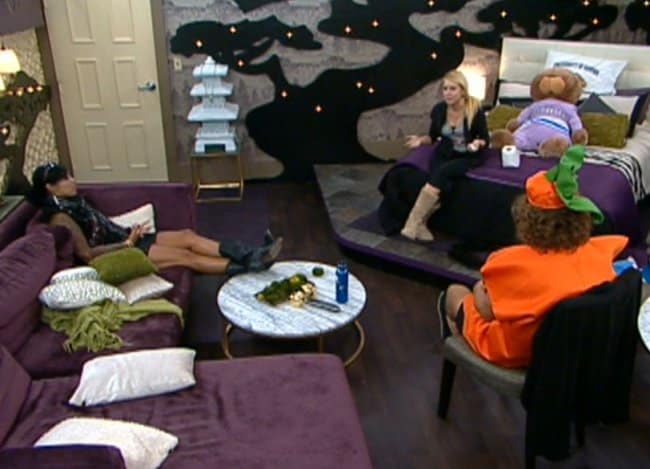 and everyone knows it, so the youngster should be taking note of the fact that his strategy isn't exactly viewed as a winning one.  On top of this, his anger betrays the fact that he was working with Frank.  Not like him failing to use his Veto wasn't a big hint.
Joe has pulled Shane aside and told him that even though they will be forced to work with Ian, Ian cannot be trusted. Danielle is having a nervous breakdown.  Shane asks for a Xanax from Big Brother to help calm her down.
It's pretty humorous watching back-stabber Ian strutting around like he owns the game, complaining about Frank stabbing him in the back as if he never turned on Frank and Boogie. Just like Ian's Smug farewell to Boogie, he could tape a message about how he is the one responsible for the Dan and Frank alliance, because he is. I've said it before, Ian got cocky too fast and isn't thinking clearly.  His ego will cost him a place in the final four whether his own team puts him up, or his enemy's.
So let's take another look at the scoreboard:
Danielle – Votes to keep for sure:  Shane, probably Joe.
Britney – Votes to Keep for Sure: Jenn, Dan.
Joe is an infamous floater, and I think he will eventually land in Frank's alliance until they need to start picking themselves apart.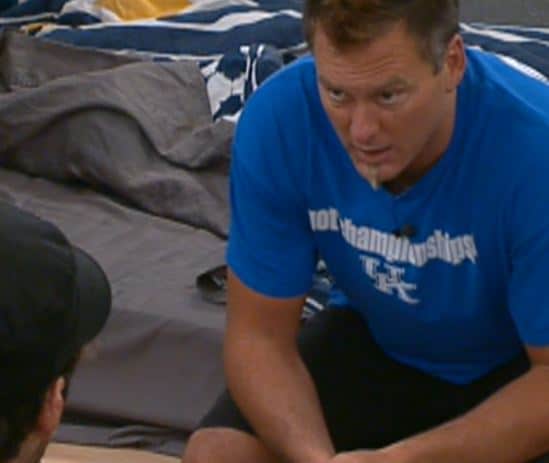 I strongly suspect he'll stick with what remains of the Quack Pack.  Ian is the unstable vote here,  I think Britney can talk him into giving his vote to her, which would be a great friendship play but a horrible game play.  On the other hand, once Ian cools off, he could try to parlay his vote into a renewed alliance since he has been taught a lesson.
On the other hand, yet again, Joe is easily swayed and whether you like his tactics or not Frank has built credibility not only as a game player, but as a competition dominator.  Of course with Frank out of the running for HOH and POV in the next round, Frank is as vulnerable as ever.  Joe is picking up on this fact and suggesting Shane mastermind another alliance with Frank, just until Frank is vulnerable.  Would Frank fall for it?  Probably not.