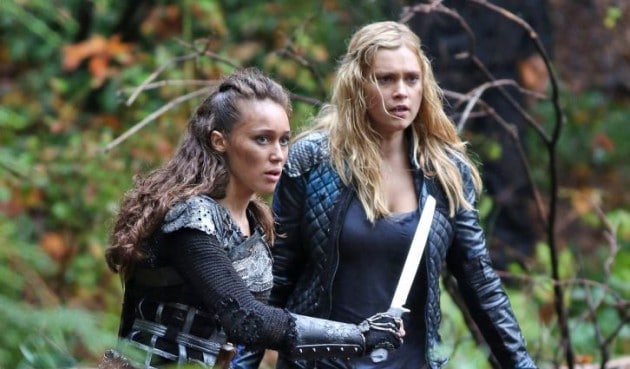 The 100 continues to be one of my favorite sleeper shows on TV in its second season, as the weirdly clever, uncharacteristically brutal CW show is one of the best sci-fi programs on TV right now. From its strong female lead to a surprisingly fleshed-out concept, it does a lot of things right.
This week, however, a few things went awry to the point where I felt they deserved comment. In part one of The 100's Season 2 finale, a long-awaited alliance between the Sky People and the Grounders was supposed to decimate the Mountain Men and free their prisoners. If you don't know what any of that means, go watch Season 1 on Netflix. If you do, know that spoilers follow.
After an entire season meant to forge an alliance between Clarke and Lexa, the Grounder commander, all of it was undone in a single moment, as Lexa went behind Clarke's back and made a deal with the Mountain Men to free the entrapped Grounders and spare their fortress from invasion. Just as the door is broken open at last, Lexa reveals her betrayal, and marches her army home. Clarke is left hanging by herself at the door, with presumably her entire group now forfeit inside.
While I understand that something has to go wrong during a big plan like this, I really think this was a poor turn to take from a logic perspective. I find it hard to believe that for years now, a century even, the Grounders have been hunted, captured, tortured, killed, and transformed into Reapers, and now, right when the door springs open and justice can be served at last, they all simply walk away.
The deal Lexa made is incredibly short-sighted for someone who's supposed to be some kind of tactical genius. Nevermind how the deal was made (did the soldier walk up holding a white flag during the massive assault, somehow?), but the results will be catastrophic for everyone involved. Lexa gets her imprisoned people back, but what does she lose?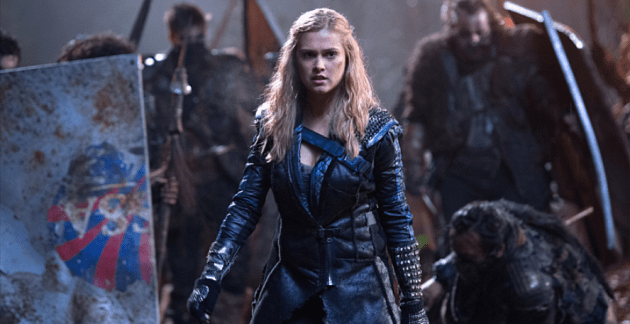 The Sky People she just sold out, the group from the Ark, are the ones who have the ability to bring advanced technology to the Grounders, including a way to turn Reapers back into Grounders like they did with Lincoln. Now that chance is gone.
Lexa knows that the Mountain Men will harvest all the Sky People for their bone marrow to cure them from outdoor radiation. While presumably that means they don't need to bleed Grounders anymore, where does she think they're going to go once the doors of the Mountain open, and 300+ Mountain Men come spilling out with all their guns and armor? After so much history between the two groups, are they now really going to make peace? Or are they just going to go to war outside this time? If so, why wouldn't she have taken the opportunity to end it once and for all by executing the Mountain's corrupt leadership now that they'd cracked the impenetrable door open in a once-in-a-lifetime opportunity?
Past that, given what happens not two episodes ago, Lexa's "for her people" claim doesn't make any amount of sense either. She sacrificed an entire village of her people in the missile strike in order to gain a tactical advantage for the invasion. Yet now, it's all about protecting a small group of Grounders trapped in the mountain. Why were those people so valuable when the ones who died in the village were not? Why make a point to save Clarke from the missile and profess her love for her, only to leave her for dead a day later?
None of this makes any sense to me, and it seems like a real waste of a labored build-up that's spanned the whole season. The entire point of Season 2 was an alliance between the two groups, and it seems stupid to have it thrown away on a whim that, taking emotion out of the equation, doesn't even make tactical sense.
The 100 is usually better than this. Its developments are interesting and unexpected, and more often than not, they involve characters being logical. But that's not what happened with Lexa this week, and it was the wrong way to throw Clarke and the others into the lurch.
[Photos via The CW]