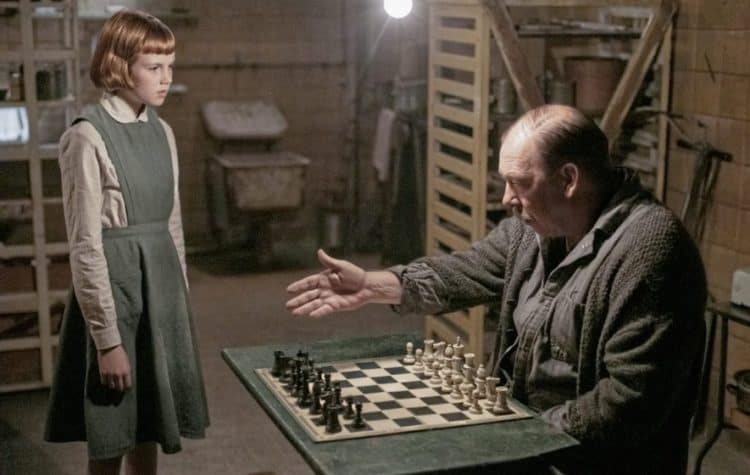 Everyone is talking about "The Queen's Gambit," the story derived from a book, written about the game of chess. Bill Camp is not just talking about it, however. He's starring in it alongside some exceptional talent. We all know and love Camp from his many roles in films that bring us a tremendous amount of joy, but there's so much about Bill Camp that we don't know even after all these years. We thought it might be time to get to know the actor and what he has been up to all his life.
1. He's in His 50s
He's been in everything, but he's only 56. We feel we've known him forever, but he's a man who is only 56. He was born on October 22, 1964. He's good, though, at playing someone older, someone younger, or anyone else if the role is good enough for him. It's called range, and he's got it.
2. He's From Massachusetts
There's not a lot about his childhood mentioned anywhere, and we respect that kind of privacy. However, we do know that he was born in Massachusetts. His mom was a librarian in the area. His father worked as an assistant headmaster at a school called the Groton School.
3. He's Educated
When he was finished with his high school education, he made the decision to go to college. He started his educational journey at the University of Vermont, which is a great school. However, he also decided he would take a moment to go to the Julliard School in New York and earn his BFA. It's not easy to get into Julliard, but he did it.
4. He is Married
Sorry, ladies. He married his love in 2004. Together, they have one child. Her name is Elizabeth Marvel. She's an actress, too, and you've seen her around. She's been in everything from "House of Cards," to "Homeland," to everything in between.
5. He's an Award Nominee
Bill Camp is good at what he does. He's so good, in fact, that he has both an Emmy and a Tony nomination for his roles. His Emmy nomination was for his role in "The Night Of," and his Tony for "The Crucible," on which he starred on Broadway. What we are trying to say is that he's a man who does well no matter what he's doing.
6. He Played Hockey in College
Growing up playing a sport is fun, but being able to play in college is more fun. He played intramural hockey throughout his college career. We don't know if he had any plans of making it a situation he would try to further or if he simply wanted to go on to become an actor, but he's done what he's done.
7. Working in Africa Was Amazing
When he was working on a miniseries that took him to Johannesburg, Africa, he was excited about it. He got to see a lot of the South African culture, and he was good at being very careful about his visitor status. Like someone who visits anyplace for the first time, he was good about being careful where he went, about being respectful, and about finding time to meet his wife there to spend some time on a safari.
8. He Enjoys Being Around People Smarter Than He
Honestly, if there is one thing that we would tell anyone, it's to find people who are smarter than you and befriend them. You have everything to learn. We aren't saying you're unintelligent, but it's always a poor choice to be the smartest person in a room. Find people who are intelligent in other ways.
9. He's Very Private
In some ways, he's very private. He's not unwilling to talk about his personal life or what he's up to, but he's not willing to share too much. He comes from a different generation of actors where things at home are kept at home, and the things you do on television and say in interviews are what news is made of. He's good at keeping his private life to himself, and we enjoy that about famous people.
10. He Once Broke His Leg
He once broke his leg, though we don't know what happened to him. What we know is that it was the only year since he was 4 that he was unable to play hockey. He gave it up after college, but he also loves to spend time working on things that include hockey or that are sports-related so he still feels as if he is part of the game.