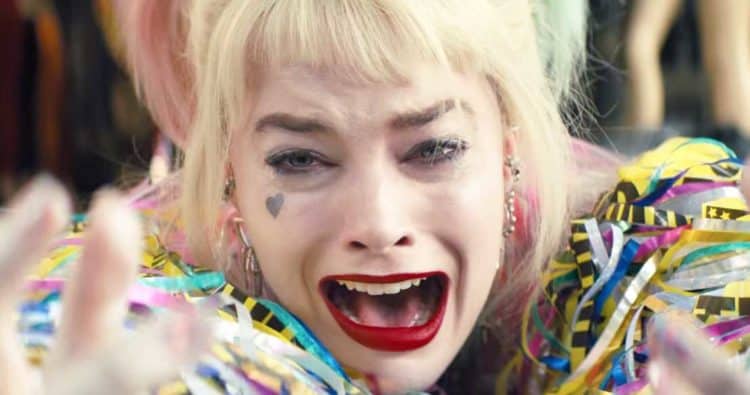 After exiting the new Birds of Prey movie, I can happily say that I want a sequel. What would a Birds of Prey sequel look like exactly? The best answer would be very fun and very colorful. I'm not just referring to the cinematography either, but the cast of characters. Black Canary, Renee Montoya, and of course, the lovely Harley Quinn. Yeah, I know, she's a bit chemically unbalanced, but then again, so is Batman.
Margot Robbie herself stated that she wants to continue Harley's story further and that can only mean more friends. Okay, I think frenemies is more accurate, but they still fought with her. Let's assume a sequel will be made and Harley will meet more people. Birds of Prey isn't a big team in the comics, so the options are small, but they are a fun group to choose from.
Let's get right into it and talk about the five characters who should appear in the Birds of Prey sequel. I'll narrate this better than Harley narrated the movie.
5. Hawk and Dove
Yeah, this is cheating a bit, but they're called Hawk and Dove for a reason. They are the dynamic duo that can't function or even exist if they're separated. In more recent DC comics, Hawk is the extremely hot-headed Hank Hall and Dove is the calm and nonviolent Dawn Granger. The idea behind their team-up was that they had contrasting personalities and ideologies, hence the hawk and dove names. The original Dove was Hank's twin brother, Don, but he was killed off in Crisis on Infinite Earths. There have been a few other characters who took up the mantles, but Hank and Dawn have been the most prominent.
These two crimefighters have served as members of the Birds of Prey and would serve well in the sequel. The main reason why is because Hawk is the only male character to serve on the team. He's got the rage issues of Huntress, but he's a big, strong guy with a female partner to help rein him in. This would be an interesting dynamic to see explored in the sequel and watching Hawk being surrounded by tough women would serve for some serious comic relief. Can he actually beat them in a fight? Only one way to find out.
4. Barbara Gordon
Barbara Gordon has served the Birds of Prey as Batgirl and as Oracle. As Batgirl, she was on the field kicking butt and taking names. As Oracle, she was the hacker and computer genius who operated away from the war zone. This is because she was confined to a wheelchair after being paralyzed by The Joker. Remember The Killing Joke? Yep, that was it. Barbara Gordon is one of the most tragic characters in DC comics, but she's also very intriguing. She became a symbol of empowerment for disabled people, as well as a strong portrayal of intelligent women. She knows the science, the martial arts, and don't forget, she was a pupil of Batman.
It's for all of these reasons that she would be a vital member in the Birds of Prey. Her connections to Batman and status as a crime fighter would separate her greatly from the other members of the team. She's got the most clear moral compass and the leadership abilities to bring the team together. A cooler head among the other hot-headed Birds of Prey members would surely help them function better as a team.
A Batgirl movie has been on DC's slate for a while now, and Joss Whedon sadly pulled out. However, Christina Hodson, the screenwriter for Birds of Prey, was hired as the screenwriter for the Batgirl film back in 2018. A female director to replace Whedon is currently being searched for, but given the work Hodson did with Birds of Prey, her work on a future Batgirl movie should be something to look forward to.
3. Wildcat
Wildcat, otherwise known as Ted Grant, wasn't exactly a member of the Birds of Prey, but he has a close relationship to Dinah Lance, or Black Canary. He served as her mentor, teaching her some killer fighting techniques. Black Canary is known for her extraordinary martial arts skills, but Wildcat is primarily a boxer. When Black Canary and other heroes wanted learn how to throw that knockout punch, they went to Wildcat to learn how to do it. He is highly thought of by many heroes, but the father/daughter relationship he has with Black Canary can be a great plot point in the Birds of Prey sequel.
Now Wildcat doesn't have to be a member of the team, but he can serve as a consultant for them. Â He's not exactly a calm type of mentor, but he's been around the block and he has a lot of wisdom to offer. Plus, he's just one tough cookie. Including him would explain how Black Canary learned how to fight and give the rest of the team someone to look to for guidance. He was also a prominent member of the Justice Society of America and that team has been confirmed to appear in the upcoming Black Adam movie. If that doesn't confirm that he exist in the DCEU, then I don't know what will.
2. Catwoman
Catwoman, or Selina Kyle is a master thief an always staggered between the hero and villain line. She can be treacherous, but occasionally heroic, even assisting Batman in fighting crime. Her constant shifting from hero to villain makes her a compelling character and unpredictable to watch. This would make her perfect for the Birds of Prey sequel, as her apathy for heroics would surely lead to conflict. However, Harley has been paired with her in Gotham City Sirens, where they formed an effective partnership. Catwoman may not be interested in fighting crime, but when push comes to shove, she proves she's capable of being a noble hero. Having a badder girl among the bad girls can be a great story arc for Catwoman.
1. Poison Ivy
Poison Ivy is a character that Margot Robbie really wants to appear in a movie with Harley. It's easy to understand why, given the relationship they share in the comics. Along with Catwoman, Harley and Poison Ivy served well together as the Gotham City Sirens. Ivy never did well as a hero, but in rare instances, she showed compassion and humanity. A fine example of this is when she befriends Harley and attempts to convince her to forever leave The Joker. Ivy despises the way The Joker treated her and tried really hard to protect her from the toxic relationship that always plagues her. This is a unique kind of quality rarely seen in a villain, especially one like Poison Ivy, but she sold it perfectly. It's the kind of character dynamic that can be exploited well in a Birds of Prey sequel.
Poison Ivy is often seen as a ruthless villain, and she wouldn't likely get along well with the other Birds of Prey. She wouldn't join the team out of a desire to do good, but her devotion to Harley is her redeeming quality. If Jared Leto's Joker ever returns, he will go after Harley and might even try to seduce her, prompting Ivy to save her. This kind of friendship is exactly why Poison Ivy is the best character to appear in the Birds of Prey sequel. Margot Robbie needs to get her wish.
Final Thoughts:
Will the Birds of Prey sequel happen? It's doing pretty well so far, so the chances are sky high. I just want them to amp up the wackiness and over-the-top tone that made Birds of Prey fun. Will it be Gotham City Sirens? Poison Ivy and Catwoman need to team up with Margot's Harley soon.