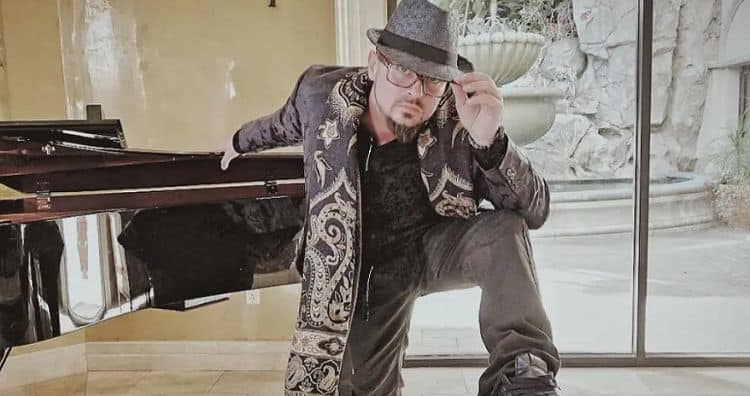 Brian 'BJ' Klock is one of the most impressive people you've probably never heard of. Although he isn't a household name, he's done a lot of behind the scenes work that should be appreciated it. As a businessman who works in the online flunker space, BJ Klock is well-known for his marketing expertise. Over the years, he has worked with several people in the entertainment industry to help them develop their brands and reach their target audience. Thanks to his hard work and dedication, BJ has built a strong track record that has resulted in him becoming widely respected in the industry. Keep reading for 10 things you didn't know about BJ Klock.
1. He's A CEO
BJ Klock is all about his business, and his hard work has definitely paid off. He is currently the CEO of a company called Advisight. According to to the company's website, Advisight has a network of over 500 million people and is focused on helping build and grow brands.
2. He Wrote A Book
When I said that BJ is a man of many talents, I wasn't joking. He does a little bit of everything and he has recently added being an author to his list of accomplishments. In 2020, he released an ebook titled, How To Get Started When You Got Nothing: A Manual To A Better Life. As the name suggests, the book focuses on sharing tips on becoming a successful business person. 
3. He Keeps His Personal Life Private
Even though BJ has a large social media presence and his business has millions of connections, he doesn't seem to be the kind of person who enjoys sharing the details of his life in the spotlight. He's a private person who prefers to keep the details of his personal life to himself.
4. He Considers Himself An 'Original Influencer'
When it comes to the world of online influencers, BJ Klock is a real OG. Despite his young age, he's been involved in the industry for several years. In an article that he wrote for Medium, he referred to himself as "one of the Original Influencers In Personal Development & Digital Marketing."
5. He Started A Web Series
BJ really knows his way around the internet. He also loves sharing his experience and perspective with the world in hopes of helping and inspiring others. In 2017, he started a personal development Instagram web series called Time With Klock. Within just two seasons, BJ's show managed to bring in over a billion viewers. The show has also been converted into a podcast.
6. He Loves Making Music
BJ is an entrepreneur on the surface, but he really is a creative at heart. He loves to express himself through music and he has been creating songs for years. He says, "I really like music. It's all the time been a ardour of mine and once I make music I really really feel relaxed and at peace." He has released several songs, many of which can be found on his YouTube channel as well as major streaming platforms.
7. His Goal Is To Have A Platinum Record
Making music is more than just a hobby for BJ. As with everything else he does in life, he plans to do it big when it comes to his music. In his Medium article, he wrote, "One of his personal goals is to become the first businessman to get a platinum record for his personal development hit." Based on the way things have been going for him, it wouldn't be surprising if he was able to check this goal of his list soon.
8. He's From Connecticut
BJ was born and raised in a Connecticut suburb where he attended a small Catholic high school. It's not entirely clear where BJ lives today, but his LinkedIn page suggests that he resides in the Los Angeles area. Given his line of work, it would make sense for him to live in a major city like L.A.
9. He Played Baseball
Business may be BJ's thing now, but he used to be all about sports. He was a competitive athlete for many years and played baseball all through high school. According to an article from his high school sports days, BJ played short stop and was one of the team's leaders.
10. He Has Expensive Taste
Some sources suggest that BJ's net worth is a little less than $100 million dollars. With that amount of money, he can buy almost anything he wants, so it's no surprise that he loves expensive things. BJ's Instagram is full of photos of him sporting expensive name brands and riding in luxury cars.