We're only a month away from the return of Starz's Outlander, and if there was any doubt in anyone's mind that Black Jack Randall was going to be a major threat to both Claire and Jamie in the second half of the show's first season, well, these all-new Outlander posters make it clear: Black Jack is indeed coming, and it'll take a lot to stop him.
The new Outander posters, which were released by Starz yesterday, tout the series' return next month and act as mirror images to the key art that was used to promote the show's premiere last year. In the first of the two posters below, you can see Claire standing next to Jamie again; however, instead of outstretching her hand, trying to reach Frank, Claire holds a knife in her hand now, ready to strike against Black Jack. Similarly, Jamie in this new poster does not hold out  his hand to Claire, as if to encourage her to leave her old life and come with him, but he instead stands firm, with his hand on his sword, expecting to fight.
The second of the two Outlander posters is less an exact mirror of the show's original key art, as it is from Black Jack's perspective, as he holds his sword high, preparing to attack Claire and Jamie. However, his presence in these posters doesn't merely represent the serious threat he is to Claire and Jamie's happiness; it also shows that Claire is no longer hoping to be with Frank–her husband's face has now been completely replaced with that of his evil ancestor, and he is who she must fight against in the past that has now become her present.
Outlander returns Saturday, April 4, at 9 p.m on Starz. Check out both posters below and comment to let us know what you think of them.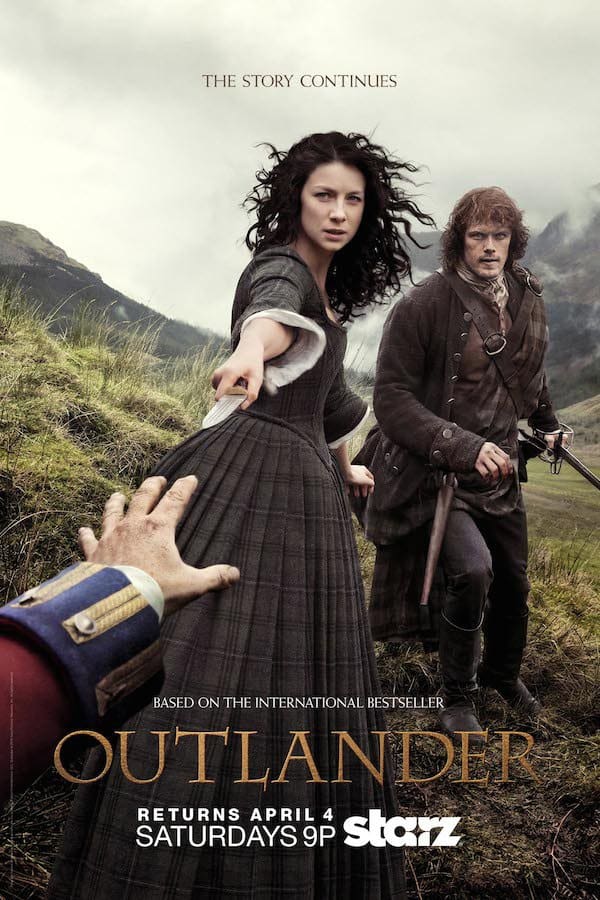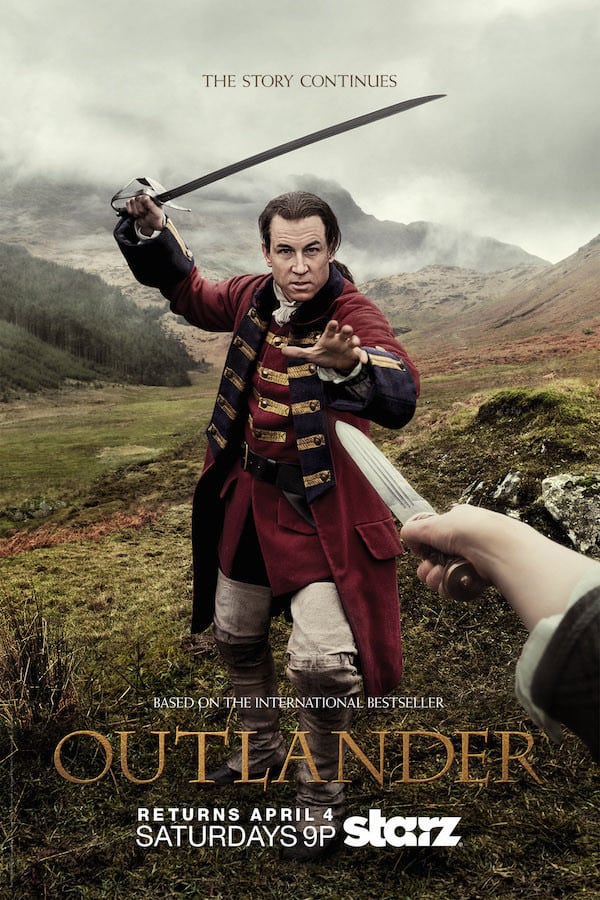 [Photos via Starz]