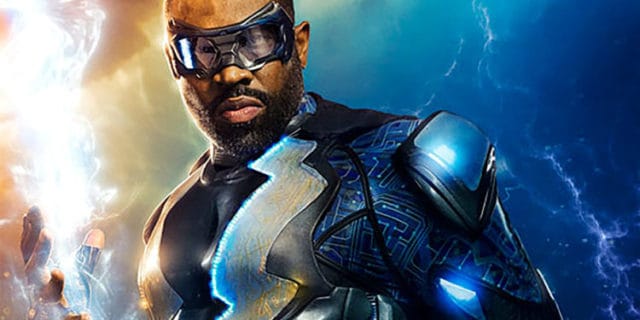 Executive Producers Salim Akil and Mara Brock Akil announced additional casting for Black Lightning: James Remar and Damon Gupton. Mr Remar will play Peter Gambi, mentor and father-figure to hero Jefferson Pierce. Mr Gupton will play Inspector Henderson, the city's chief of detectives. The two actors join Cress Williams, Christine Adams, Nefessa Williams and China Anne McClain as series regulars.
In Mr Akil's interpretation of classic DC Comics hero Black Lightning, Mr. Williams' character, high school principal Jefferson Pierce, brings his electrical superpowers out of dormancy. Â Jefferson once again adopts his long-retired superhero persona, Black Lightning, to defend his daughters, students, and neighborhood against the violent danger of gang leader Tobias Whale and The One Hundred.
According to the trades, Mr Remar's Peter Gambi shares history with Jefferson as a father-figure going back far and deep. Â Gambi's present role opens a painful window into that history that impacts Jefferson, his family and friends going forward. Â Mr Gupton's Inspector Henderson initially clashes with Black Lightning, unsure whether he is friend or foe. Â But police detective and vigilante eventually become unlikely allies in the struggle for justice. Â Mr Remar perviously played an adoptive father and role model on Dexter. Mr Gupton previously played detectives on Prime Suspect, Empire and The Player.
Does this sound like a twist on the Batman storytelling model to anyone else? Â I know Bruce Wayne doesn't have an ex-wife and children, and he isn't high school principal. Â But Wayne Enterprises provides jobs and the Wayne Foundation provides a safety net to Gotham in much the same way that Jefferson Pierce transforms his high school into a refuge for violent neighborhood. Â In the Dark Knight trilogy, Bruce returns from a sojurn in the Far East to rescue Gotham from fantastical criminals in the city's hour of need as Batman. Bruce's return compares nicely with Jefferson bringing Black Lightning out of retirement to protect his loved ones from a ruthless street gang.
The key to the comparison is the new casting.  Mr Remar's Gambi holds a father-figure and mentor role for Jefferson, much like Michael Caine's Alfred did for Bruce.  Mr Gupton's part, Henderson, compares with the role of Jim Gordon in Gotham PD: first, Detective and later, Commissioner.  In Batman Year One, Police Lieutenant Gordan initially tried to arrest Batman before forming an unlikely alliance with him to bring down a mob boss.  The Peter/Alfred role and the Henderson/Gordon role unlocked it for me.  Since the storytelling model is sound, the Akils can certainly use it to provide a authentic Black voice. At last, a Black superhero will headline his own primetime television show.
Black Lightning bows at midseason on the CW television network. Â We here at TVoverMind will continue to provide you with coverage of all your favorite television programs, stars and creators.
Save