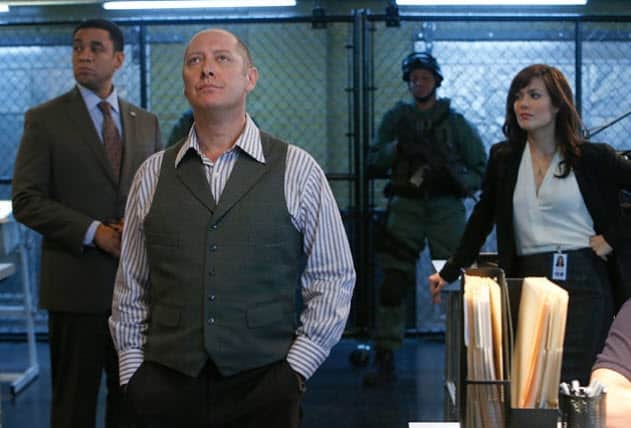 One of the fall's major hits, The Blacklist, is coming soon to Netflix. Netflix purchased the streaming rights to the hit NBC drama, starring James Spader, for an estimated $2 Million an episode. The NBC drama is owned by Sony TV, which has long been friendly with Netflix, and has fetched high prices for its hits, including the Walking Dead and Breaking Bad. Breaking Bad of course, in additional to its other myriad achievements, was one of Netflix's first hits and helped usher in the era of binge watching television episodes.
NBC owns a minority share in the drama, and uses the series as its flagship drama, one of the largest hits that the network has. Last year, it was the third most watched drama in the nation (behind only NCIS and NCIS: LA, both from CBS). The Blacklist was extremely well known for being a rare breed for broadcast television, with excellent acting, solid writing, and a procedural's plotlines. The show is widely seen as a great target for syndication and managed to reach such a price with Netflix, where shows traditionally sell for less than on base cable networks (the reason you don't see CBS dramas or comedies on Netflix isn't because they are being obnoxious; it's because they make more money circulating on cable).
However, the $2 million an episode mark is close to what a cable network could offer, and is by far the largest such sale for Netflix and possibly for any streaming service (although I wouldn't count on it; HBO had to charge Amazon through the nose, even for its old stuff). In any event, The Blacklist will be coming to a Netflix equipped device near you soon, just in time for the series' fall return.
[Photo via NBC]