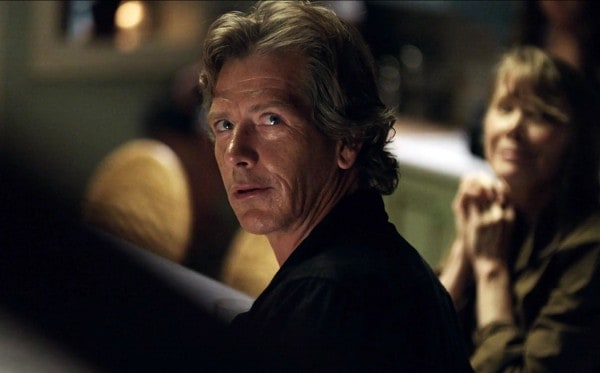 While opinions on how great Netflix's dark family drama Bloodline may vary, one thing that all viewers and critics can agree on is that Ben Mendelsohn was absolutely terrific as Danny Rayburn, the eldest of the four Rayburn children and black sheep of the family, who returns home after being away for years and begins causing trouble as soon as arrives back in the Keys. In fact, Mendelsohn's performance was so sensational that it earned him an Emmy nomination for Outstanding Supporting Actor in a Drama Series.
Unfortunately for fans of the show and the actor, it appeared that Mendelsohn's time on Bloodline would be done after its first season, due to the fact that (SPOILER ALERT) Danny's brother John (Kyle Chandler) kills him in the penultimate episode of Season 1. However, that no longer seems to be the case, as the show's executive producer Glenn Kessler said at the TCA summer press tour yesterday that Mendelsohn would in fact remain a series regular in Season 2.
"The DNA of the show is such that the past is always with us," Kessler explained, referring to the many flashbacks (and flash-forwards) utilized throughout the first season of Bloodline. "We're going to learn more about Danny's effect on the family and more about his past, and also what his effects are in the present day….There's a very important story that we're interested in telling that includes [Danny]."
And while some may wonder if Bloodline's producers only made the decision to keep Danny as part of the story after Mendelsohn became the show's breakout star, Kessler insists that was not the case.
"That was always part of the plan," Kessler stated. "When we first hired him, it was for more than the first season."
Bloodline Season 2 will premiere on Netflix in 2016.
Bloodline fans, are you excited to hear that Mendelsohn will be back, or did you have enough of Danny by the end of Season 1? Comment below and let us know.
[Photo via Netflix]